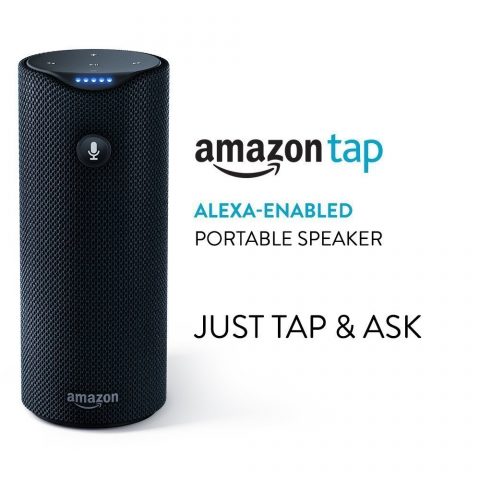 Amazon customers can ask Alexa just about anything. Now that includes, "Alexa, what are your Prime Day deals?"
In anticipation of its second annual shopping holiday next week, Amazon is offering a handful of deals exclusively for its Prime members who place voice orders via Alexa devices.
For a limited time, here's how the voice-enabled digital assistant can save you money:
"Alexa, order an Amazon Tap." July 8 (or while supplies last), get the Amazon Tap for $79. That's a discount of $50.99, or 39%.
"Alexa, order a griddler." Through July 12 (or while supplies last), get the Cuisinart 5-in-1 Griddler for $40. That's 47% off.
"Alexa, order a drone." Through July 12 (or while supplies last), get the Dromida Kodo UAV Quadcopter for $25. That's 38% off.
$10 discount. From July 8 through July 12, get a $10 discount on your first eligible Amazon order of one item over $20 placed using the Amazon Echo, Echo Dot or Tap devices. So, if you order the Tap today (and it's your first Alexa purchase), you could bring the price down to $69 instead of $79. The same $10 offer goes for the griddler or the drone.
» MORE: Amazon Echo vs. Amazon Tap
Still holding out for Amazon's highly anticipated Prime Day deals? Prime Day begins at midnight Pacific time on July 12.
Shopping Dealfinder Newsletter
Get the best deals of the day and more!