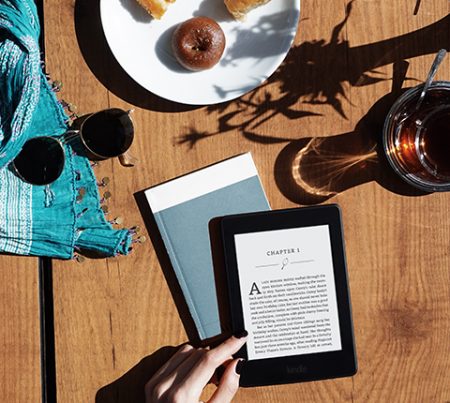 If reading more is one of those goals you can never quite achieve, you might be going about it the wrong way. Bound books are so last century, so why not upgrade to a high-tech e-reader?
Amazon offers a great alternative to those hefty hardcovers: the Kindle. And now its basic version is on sale for $59.99 (regularly $79.99). Or, if you'd prefer the Kindle Paperwhite, it's on sale for $99.99 (regularly $119.99).
What is the difference between the two? The Paperwhite has a higher resolution and picture density, as well as longer battery life (six weeks versus four weeks). It also includes a built-in light, which is useful for those who read in bed.
Of course, the basic Kindle should not be ignored. Although it might not have all of the features of the Paperwhite, it's cheaper and a bit lighter.
For more tips when shopping at Amazon, read our Amazon Sales and Events Guide.
Shopping Dealfinder Newsletter
Get the best deals of the day and more!