Apple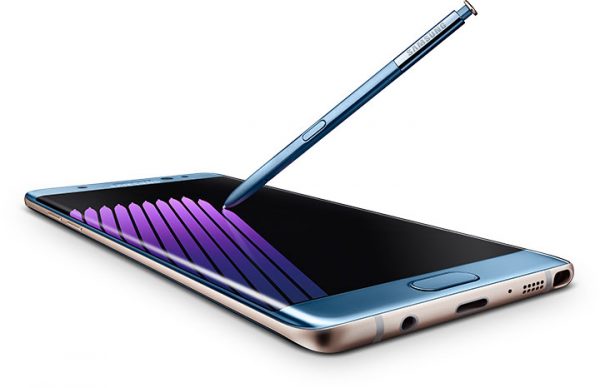 isn't the only company with a new phone on the horizon. The Samsung Galaxy Note7 is available for preorder with an expected delivery of Aug. 19, and there are plenty of ways to get a deal on it.
According to Samsung, when you purchase the new Galaxy Note7 or Galaxy S7 edge, you'll get a free Gear Fit2 or 256GB memory card. This offer is valid for purchases between Aug. 3 and 28, while supplies last.
But that's not the only deal. T-Mobile customers can opt for a year of free Netflix instead of the other offers when they purchase the Note7.
After you've placed your order, here's how to claim your deal.
Visit the Galaxy promotions page on Samsung's website.
Select your phone's carrier and the location where you purchased it.
If you buy from Best Buy, you'll get your free gift directly from the store when you preorder, purchase and activate.
If you buy elsewhere, select your gift and fill out Samsung's online claim form. Once approved, you'll receive your GearFit2 or memory card within 12 weeks.
» MORE: Best T-Mobile cell phone plans
Visit Samsung's website for full details. Terms and conditions apply.
Shopping Dealfinder Newsletter
Get the best deals of the day and more!