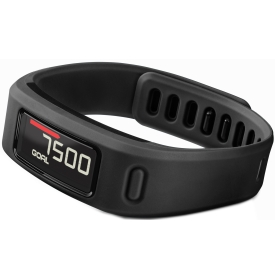 If you're looking for the right gear to help you get in shape for summer, you might find what you need for less at Dick's Sporting Goods' sale.
For a limited time, the retailer is advertising up to 30% off running accessories — including activity trackers and earphones — but we found items with even bigger savings.
Here are some deals we love:
Save 62% on the Garmin Vivofit, now $49.99 (regularly $129.99)
Save 41% on the Garmin Vivosmart, now $99.99 (regularly $169.99)
Save 23% on the Fitbit Charge, now $99.99 (regularly $129.95)
» MORE: Garmin Vivofit vs. Garmin Vivosmart
Check the website for a full list of inventory. Dick's Sporting Goods offers free shipping on orders of $25 or more.
Find this deal at Dick's Sporting Goods.
Shopping Dealfinder Newsletter
Get the best deals of the day and more!