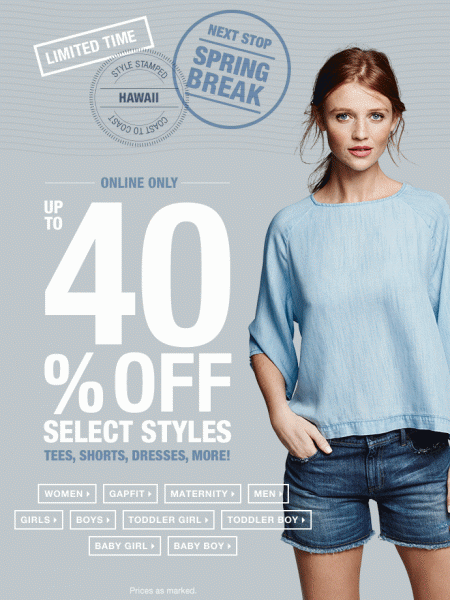 Spring break is more than a time to get out of town and relax — it's a great opportunity to hit up some sales!
Gap is hosting an online-only spring break sale, with discounts of up to 40% on select items, including tees, shorts, dresses and more.
The women's mini stripe t-shirt dress is only $29.97 (regularly $49.95), and the men's vintage wash polo is on sale for $17.97 (regularly $29.95).
Of course, this is only a small sample of what's being offered; visit the retailer's website for the full selection of discounted items and price cuts.
To become an expert Gap shopper, take a look at our Gap Friends and Family Sale Guide.
Shopping Dealfinder Newsletter
Get the best deals of the day and more!