The Fitbit Charge 2 is one of Fitbit's newest and most advanced fitness trackers. But are its abundant features essential or excessive?
Read through our head-to-head comparison of the Fitbit Charge 2 and the Fitbit Alta to find out whether you should choose the brand new or tried-and-true option.
The trackers: at a glance
| | Fitbit Charge 2 | Fitbit Alta |
| --- | --- | --- |
| Price | $149.95 from Fitbit | $129.95 from Fitbit |
| Battery life | Up to 5 days | Up to 5 days |
| Color | Black, plum, blue, teal, lavender/rose gold and black/gunmetal | Black, blue, plum, teal, black/gold and pink/gold |
| All-day activity tracking | Yes | Yes |
| GPS | Yes, via connected mobile device | No |
| Heart rate monitoring | Yes | No |
| Sleep tracking | Yes | Yes |
| Water resistant | Yes | Yes |
| Mobile notifications | Call, text and calendar | Call, text and calendar |
| Buy on Amazon | | |
The trackers: Up close and personal
Design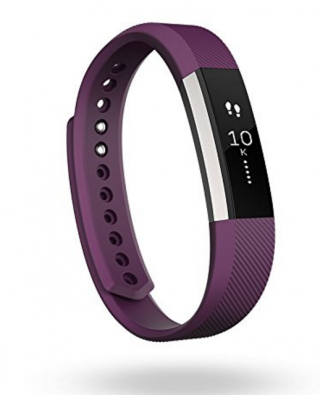 The Fitbit Charge 2 is a thick, yet sleek, wristband. The interchangeable band is made from a flexible material and measures 0.84 of an inch wide. This wearable tracker features a large OLED display that shows your stats, notifications and the time. You can pick which stats you want displayed and choose from different clock faces.
The Alta is similar in appearance to the Charge 2, but it sports a thinner, 0.61-of-an-inch band. Its customizable OLED tap display is narrower as a result, but users can still view their stats, alerts and the time.
Both trackers are water-resistant and come in six colors. Those who like to mix up their style can purchase alternate classic, metal or leather bands separately. The Alta is also compatible with high-end bands from designers like Vera Wang.
» MORE: Fitbit comparison: Which Fitbit activity tracker is best for you?
Features
The two Fitbit models can last up to five days on a single charge and share a rich assortment of features for beginners and experienced athletes alike. Both offer users:
All-day activity tracking: Each counts your steps and calories burned, plus tracks your hourly activity, distance, active and inactive minutes.
Sleep tracking: Both wearables monitor how long and well you sleep, and can wake you up with a vibrating alarm.
Reminders to move: The wristbands encourage you to move following periods of inactivity.
SmartTrack: The trackers automatically recognize certain activities so they can monitor your workouts and log your stats for you.
Notifications and alerts: View call, text and calendar alerts from your connected iOS, Android or Windows device on each Fitbit's screen.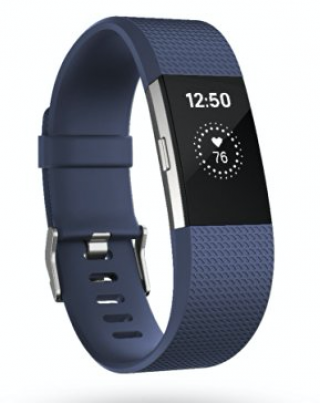 The Charge 2 tacks on several more advanced features that the Alta lacks. For example, it tracks the number of floors climbed, plus it boasts:
PurePulse heart rate monitoring: This technology lets the wristband keep tabs on your heart rate and more accurately count your calories burned.
Multisport tracking: The Charge 2 monitors select activities like yoga, weights, biking and hiking.
Connected GPS: You can sync the tracker to your phone's GPS to get real-time updates on your activity, pace and distance. After your workout, you can view a map of your route in the Fitbit app.
Cardio fitness: This feature uses PurePulse monitoring to produce your personal cardio fitness score. Consult the app to learn how to improve your score.
Guided breathing sessions: To help you relax after a workout, the Charge 2 prompts you when to inhale and exhale based on your heart rate. Pick between a two-minute or five-minute-long session.
» MORE: Fitbit Charge 2 vs. Charge HR
Price
The Charge 2 and the Alta are two of Fitbit's newer models, both in the mid-tier price range.
There's just a $20 price difference between them — the Alta retails for $129.95 and the charge 2 for $149.95 — so if you're torn between the two, cost may not be much of a deciding factor.
Check Amazon for possible discounts before you buy either tracker.
Find your fit
The Fitbit Charge 2 and Fitbit Alta boast equally long battery lives and come with all the standard tracking features. So which one is right for you?
The Alta is a great choice for those looking for a more subtle activity tracker, because it's slimmer and has more fashionable band styles to choose from — if you're willing to pay extra for them. And with capabilities like sleep tracking and mobile notifications, it's more than functional.
More serious athletes may want to spend the additional $20 for the Charge 2, which can track a wider variety of activities than the Alta and has more features, such as GPS connection.
More from NerdWallet
4 things you should know before buying an activity tracker
Fitbit Alta vs. Fitbit Charge HR
Apple Watch Series 2 vs. Fitbit Flex 2
Lauren Schwahn is a staff writer at NerdWallet, a personal finance website. Email: [email protected]. Twitter: @lauren_schwahn.