To make your holiday shopping experience a little easier, our handpicked selection highlights the best animal-related items of the season. For great deals all year round, check out our DealFinder page, where we do your bargain-hunting homework for you.
Whether you're shopping for dedicated pet owners or nature enthusiasts, here's a roundup of creative gifts sure to please your animal-loving friends and family this holiday season.
Price range: Up to $30 = $, Up to $100 = $$,  $100 or more = $$$
Late to the Revolution Black Cat Crocheted Headphones | $$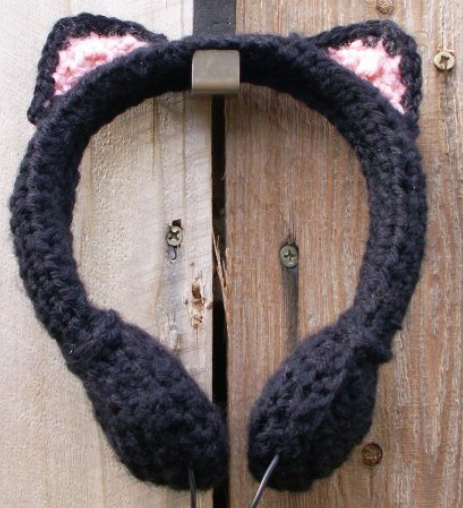 Got any cat lovers on your gift list this season? These fully functional headphones feature an acrylic yarn cover complete with cat ears. Handmade by Late to the Revolution, these cute headphones make an ideal present for any feline fan.
Buy from Amazon | Buy from Etsy
Jardin Dog Pet Collapsible Fabric Travel Food Water Bowl | $
It can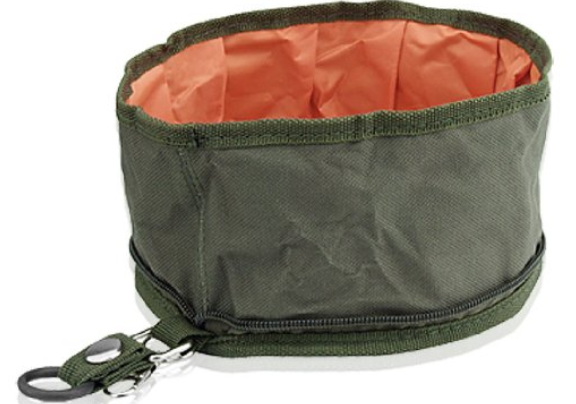 be hard to keep a dog hydrated when you and your pet lead an active life. Made of durable fabric, this collapsible bowl can be used for food or water and folds up to save space. Practical and inexpensive, this product makes a great stocking stuffer for the dogs – and dog owners – around you.
National Geographic Wildlife Collection DVD Set | $–$$
Featu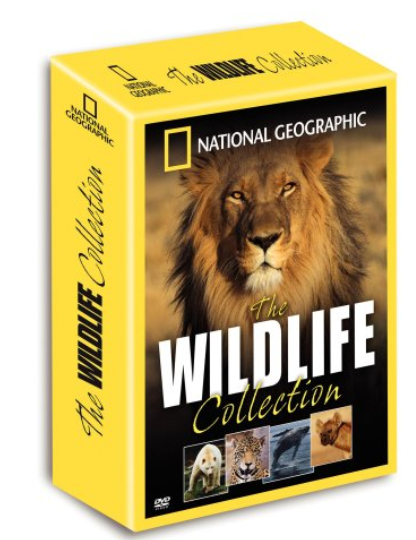 ring four of National Geographic's top wildlife documentaries, this DVD set offers an inside look into the lives of jaguars, whales, bears, lions and hyenas. Totaling 230 minutes of viewing time, the classic collection of nature titles spans the world, with cinematography from Africa to North America.
'Pet Detective' UV Flashlight | $
This h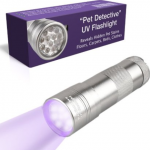 andy flashlight reveals the hidden costs of keeping a pet. Its ultraviolet beam lights up dried urine in places you wouldn't imagine, along with mold and other household stains. Whether intended as a useful tool for your favorite pet owner or a passive-aggressive message to that annoying housemate with the dog, the "Pet Detective" promises to be an illuminating present for any animal lover on your gift list.
ShebboDesign Personalized Pet Pillow | $$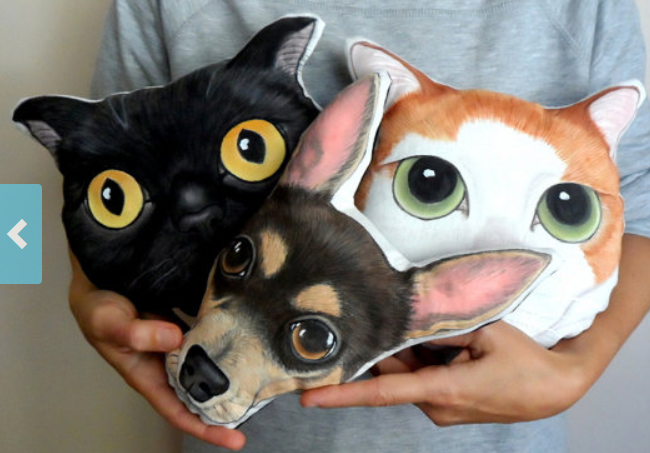 For anyone devoted to a furry friend, a customized pet pillow is a perfect present. Featuring original portraits on cotton fabric, these pillows are individually painted to resemble the pet of your choice and can be used as a unique decorating item in any animal-loving home. Because this is a custom, hand-painted product, it won't arrive in time for Christmas – it takes three to four weeks to make and send, according to the Etsy site, and the maker needs a good-quality image to work from. But if you can provide the photo to the maker, you can give a card to your friend telling him or her that the custom gift is on its way.
'Crafting With Cat Hair' | $
Who knew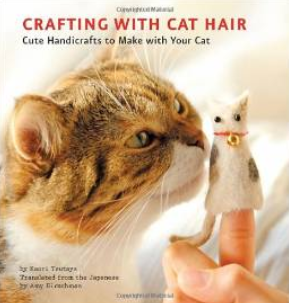 that the masses of cat hair accumulating on your friend's couch, bed and favorite pair of jeans are in fact a wealth of undeveloped resources? With the right know-how, you can turn those piles of fur into creative crafts, and author Kaori Tsutaya is here to help. Filled with ideas ranging from finger puppets to picture frames, the book offers tips on how to make the most of what your furry friends leave behind. "Crafting With Cat Hair" is a quirky yet practical gift for the artistically inclined cat owner.
Wishpets Fuzzy Panda Slippers  | $
Perfect f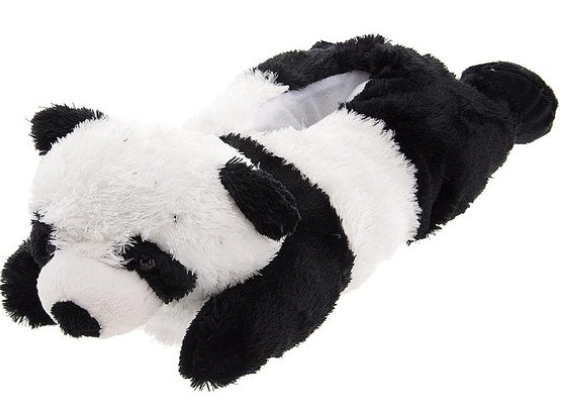 or any panda fan, these cute slippers promise to keep your toes warm on cold winter nights. Available in children's, men's and women's sizes, the black-and-white slippers are made of faux fur, with additional padding and textured soles to improve grip. If you're looking for a similar aesthetic but have a different creature in mind, check out the full collection by Wishpets. You'll find slippers featuring penguins, giraffes, ducks, flamingos and more.
National Geographic Field Guide
to the Birds of North America | $
Ranking among National Geographic's top five best-selling books, this North American field guide makes a great gift for birdwatchers and avian enthusiasts. The soft-cover reference book features more than 500 pages of information and illustrations. The sixth edition of this classic text has been updated to include new species and subspecies maps, update the artwork and reflect changes in taxonomy.
Buy from Amazon | Buy from National Geographic
Written by Melinda Szell with products and prices compiled by Fan Yang.
Looking for more gift ideas for animal lovers? Check out NerdWallet's DealFinder tool for the best bargains on popular products.
Chihuahua image via iStock