To make your holiday shopping experience a little easier, our handpicked selection highlights the best outdoors supplies of the season. For great deals all year round, check out our DealFinder page, where we do your bargain-hunting homework for you.
Whether you're shopping for an avid camper, a skiing enthusiast or a dedicated backpacker, we've got you covered. Explore our guide to outdoorsy gifts, from survival gear to outdoor apparel, and get the inspiration to find the perfect present for the nature lovers in your life.
Light My Fire Swedish FireSteel 2.0
The Swedish FireSteel is an essential tool for hikers, backpackers and campers. Made of magnesium alloy and stainless steel, the striker will produce a 5,400-degree spark to start a fire even in wet and cold conditions. Unlike fuel-based lighters, the functionality of the FireSteel is not affected by being dropped in water or snow. It also doubles as a simple blade, allowing you to slice chips off small pieces of wood for tinder. Not only can the bright spark serve as an emergency signal, but the handle of the striker also comes with a whistle in case you need to call for help.
Buy from Amazon | Learn more at Light My Fire
GoPro Hero 3+ Video Camera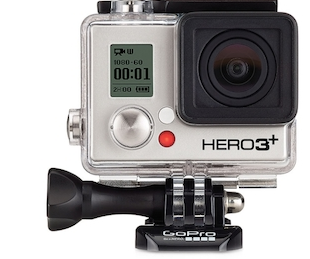 Sturdy enough to withstand the elements, GoPro cameras let you take impressive videos and stills while exploring the outdoors. The black edition of the Hero3+ delivers video resolution up to 4K and can take 12-megapixel stills at up to 30 frames per second. Like other models, the camcorder features built-in Wi-Fi and is waterproof up to 131 feet. Special features include a "SuperView" mode to increase the field of vision and an automatic low-light mode for night and evening shooting.
Zippo A-Frame Hand Warmer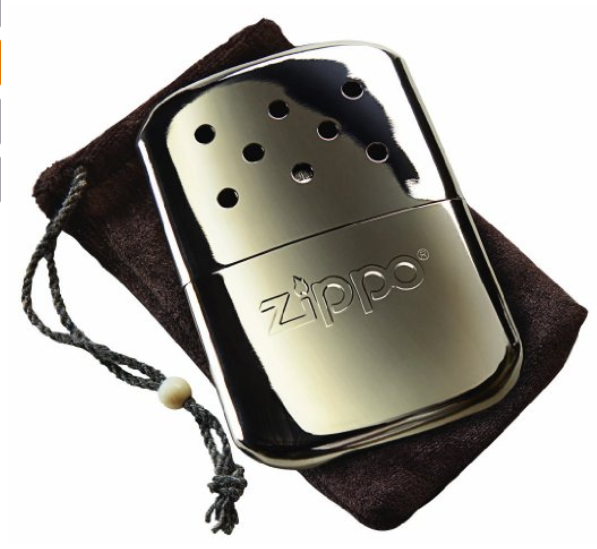 Great for hikers, skiers and campers, the Zippo A-Frame hand warmer produces on-demand heat for cold days and nights in the wilderness. Filled with Zippo premium lighter fluid (not included), the hand warmer lasts for up to 12 hours and comes with a two-year guarantee.
Buy from Amazon | Buy from Zippo
Aerobed Pakmat Airbed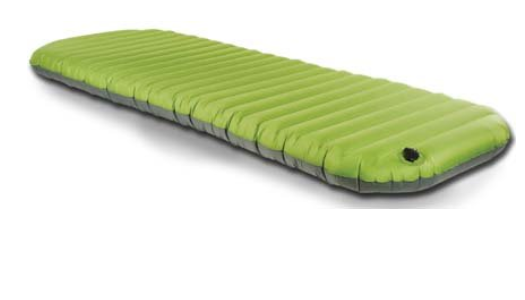 Anyone who loves camping will appreciate a good airbed. This practical mattress from Aerobed comes with a hand pump, making it easy to inflate. To maximize portability, the deflated bed folds into the pump for storage and comes with a lightweight carrying case.
Buy from Amazon | Buy from Aerobed
LifeStraw Personal Water Filter
An essential tool for staying safe in the wilderness, the LifeStraw makes a thoughtful, affordable gift for any explorer. With the ability to remove almost 100% of waterborne bacteria, the filter produces potable water from streams, ponds and any other water source you might find on your adventures. You can filter up to 1,000 liters of water without relying on chlorine, iodine or other toxic chemicals. For hygienic storage, the LifeStraw comes in a sealed bag.
Buy from Amazon | Buy from EarthEasy
Women's Patagonia Down Sweater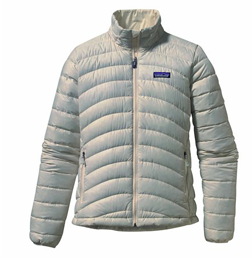 Offering insulated warmth for chilly days and nights, this jacket from Patagonia is a great choice for an adventurous woman who enjoys climbing, backpacking or camping. Highly compressible, the jacket is easy to carry and can be used for layering. The quilted design features recycled polyester fabric and closes with secure zippers.
The North Face Men's Apex Bionic Jacket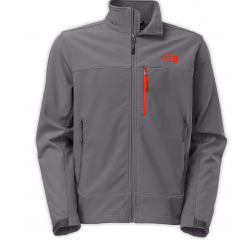 Designed for staying active in the cold, this soft-shell men's jacket from The North Face offers lightweight weather protection and can be layered for more extreme conditions. The water-resistant fabric is available in 14 colors and a broad range of sizes. Features include an internal zip media pocket and Napoleon chest pocket.
Written by Melinda Szell with products and links compiled by Fan Yang
Looking for more great deals? Check out our DealFinder tool for handpicked bargains.
Outdoor gift image via iStock