To make your holiday shopping experience a little easier, our carefully selected list highlights some of the best products of the season for taking care of the new baby. For great deals all year round, check out our DealFinder page, where we do your bargain-hunting homework for you.
With a new baby in the family comes the need for diapers, clothing, toys and lots more. If any of your friends or family members have welcomed a new child into their lives recently, give them a hand by picking up some practical baby supplies.
Here are some some great gift options for the new parent:
Infant Optics DXR-5 Digital Video Baby Monitor With Night Vision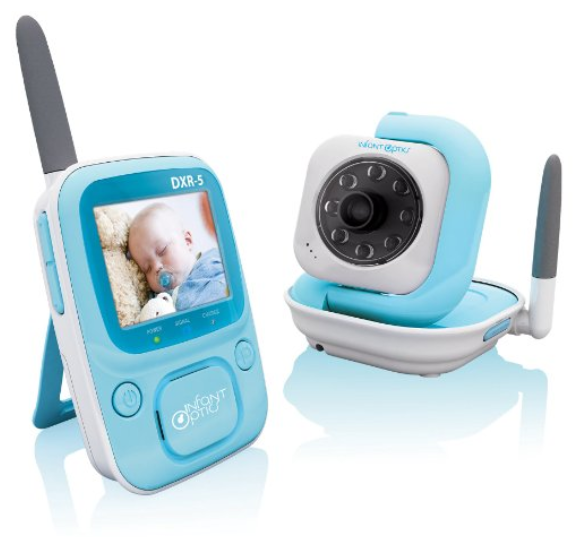 Ranking No. 1 among Amazon's best-selling baby monitors, this compact device offers secure video and audio monitoring of your infant. In addition to audio streaming, the monitor supports color video at speeds up to 30 frames per second. Useful features include infrared night vision and elimination of white noise.
BabyBjörn Baby Carrier One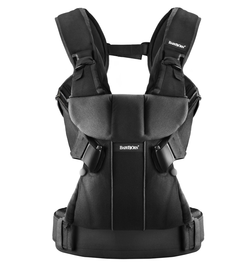 Offering multiple carrying positions and ergonomic design, the BabyBjörn baby carrier is an essential item for any parent of an infant or toddler. Supporting children weighing 8 to 33 pounds, the carrier features padded shoulder straps and a waist belt. You can opt for any of the four carrying positions: the child can face out or face toward the parent, either in front of the parent or on the parent's back.
The Woombie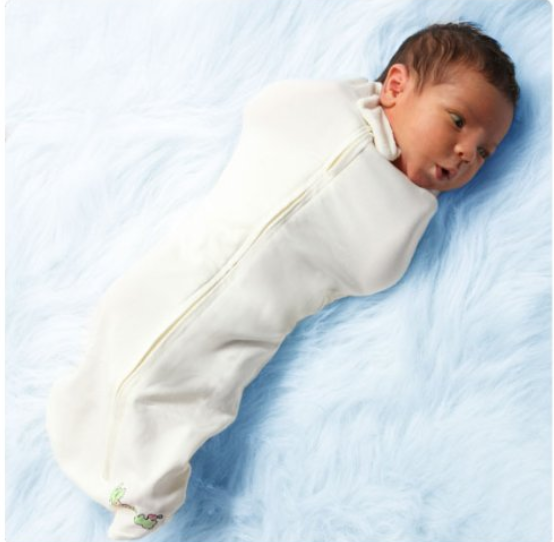 Mimicking the feeling of being in the womb, the Woombie offers a safe and natural way to swaddle a baby. Once a baby is old enough for arms-free sleeping, the sleeping sack can be converted for freer movement. The Woombie is available in multiple colors and three sizes.
Summer Infant Pacifier Thermometer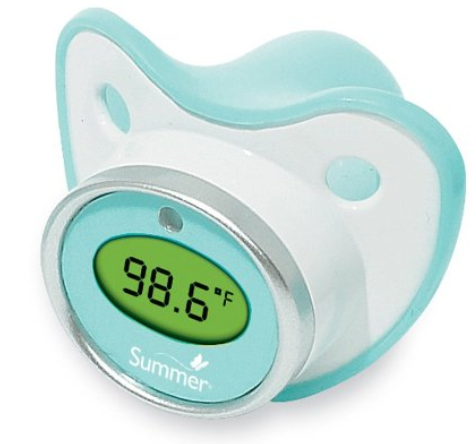 Inserted in the mouth like a regular pacifier, this thermometer offers a safe, easy way to measure a baby's temperature. To preserve battery life, the device automatically turns off when not in use. If your baby has a fever, the pacifier will glow red to alert you.
Fisher-Price
My Little Snugabunny Cradle 'n Swing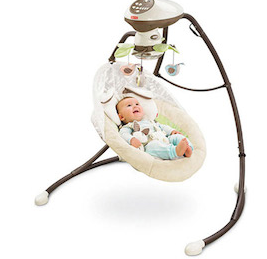 If you're shopping for a family with ample space to entertain a baby, consider purchasing the My Little Snugabunny Cradle 'n Swing from Fisher-Price. Offering a range of swinging and sound options, the cradle comes with an attached mobile, machine-washable plush fabric, a soft bunny rattle and a safety harness. To customize the motion of the swing to your infant, you can choose from six speeds, as well as upright and reclining positions. The cradle is designed for newborns and infants weighing up to 25 pounds.
Sippy Sure Medicine-Dispensing Cup
It's not uncommon for battles to break out when parents try to give their children medicine. Designed by parents looking to skip all that drama, the Sippy Sure cup lets you dispense medicine in your child's favorite cup with a familiar drink. The Sippy Sure looks and works like a regular cup, but it includes a medicine tray that can be added when a child gets sick. Then, when the child takes a sip, the medicine is mixed with the normal drink. Sippy cups are recommended for children ages 1 year and up. If you know a family who could benefit from a less-stressful experience with medicine, the Sippy Sure might be the gift they've been waiting for.
Disposable Kodak Camera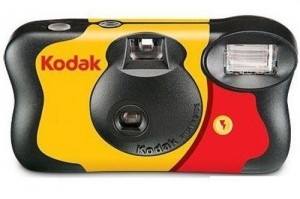 Before you know it, babies grow into toddlers, toddlers turn into elementary schoolers and once-fresh-faced children eventually head off to college. To help your friends and family capture their kids' precious moments while they last, consider purchasing a disposable camera. In the days of Facebook photos and email attachments, a film camera offers a more lasting record of a child's babyhood. Plus, they're cheaper than any high-quality digital camera you'll find on the market. This product comes with three disposable cameras, 800-ISO film and a total of 81 exposures. If you're feeling generous, consider throwing in a blank photo album or scrapbook, and a gift card to have the prints developed.
Boon Squirt Baby Food Dispensing Spoon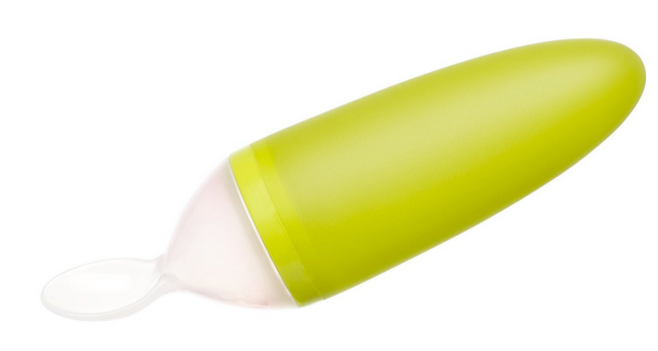 A great gift for busy parents on the go, this food-dispensing spoon from Boon makes the feeding process simple and mess-free. The Squirt is a food-grade silicone jar and spoon. Simply fill the jar with your baby's food, and then give it a squeeze to place a bite-sized amount on the spoon for your baby to swallow. The dispenser can be used one-handed, making it a practical choice for multitaskers.
Buy from Amazon | Buy from Boon
Written by Melinda Szell with products and links compiled by Fan Yang
Looking for more great deals on baby supplies? Check out our DealFinder tool to spot the best bargains. You'll also find great prices on products from BabyBjörn, Fisher Price, Amazon and more.

Original baby carriage and gift box image via Shutterstock