To make your holiday shopping experience a little easier, our handpicked selection highlights the best tablets of the season. For great deals all year round, check out our DealFinder page, where we do your bargain-hunting homework for you.
Whether you want to catch up on email, take selfies or kick back with a movie, the tablet offers functionality and portability. High school student or retiree, computer novice or tech-savvy expert, almost anyone on your list would appreciate a tablet as a gift. To make this year's holiday shopping a little easier, we've selected the cream of the crop in recent tablet releases to show you here:
iPad Air 2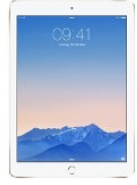 At 6.1mm thick, the iPad Air 2 has replaced the first-generation Air as the thinnest tablet on the market since its release this past October. Featuring a 9.7-inch crisp Retina display, the tablet offers the added benefit of an anti-reflective coating to improve visibility. Running on a powerful 64-bit A8X chip with an M8 motion coprocessor, the machine offers impressive speed, although it lacks a split-screen feature for multitaskers.
iPad Air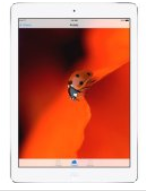 Weighing only a pound, the first-generation iPad Air packs a powerful tablet in a lightweight design. Equipped with an A7 chip and 64-bit architecture, the iOS 7-based Air offers speedy performance. Although the internal storage cannot be expanded, you can choose from four capacities to fit your needs: 16, 32, 64 and 128GB. Available in space gray or silver, the Air has a 2,048-by-1,536 resolution and a battery life of up to 10 hours.
 Compare prices on DealFinder | Buy from Amazon

iPad Mini 3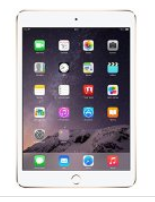 The latest model of Apple's sized-down tablet, the iPad Mini offers practical portability. Built-in software lets you take photos, shoot videos and, of course, browse the Internet – all on a comfortable-to-hold 7.9-inch screen. The tablet is powered by an A7 chip with a 64-bit architecture and M7 motion coprocessor, and it offers two cool upgrades over its predecessor: a touch ID fingerprint sensor and gold color option.
Microsoft Surface Pro 3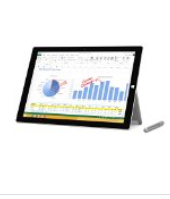 Designed as the device to give you the best of both worlds – both tablet and laptop – Microsoft's Surface Pro 3 offers full functionality for the heavy-duty tablet user. As a tablet, the device has a practically sized, 12-inch screen with a full HD display. Powered by a fourth-generation Intel iCore processor, the Surface Pro 3 runs Windows Office, desktop apps and browsers. You'll get a keyboard, multiposition kickstand and stylus to maximize the ease and comfort of typing and doodling.
Amazon Kindle Fire HDX 8.9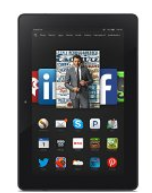 The HDX tablets from Amazon's popular Kindle Fire line are the company's most advanced tablets, featuring a higher-resolution display and more powerful processors for watching movies and playing games. Released in fall of 2014, the second-generation Kindle Fire HDX 8.9 runs on a quad-core 2.5GHz Qualcomm Snapdragon 805 processor. As it has a battery life of 12 hours, you'll get a lot of work – or play – in before having to recharge the device.
Samsung Galaxy Tab S

10.5″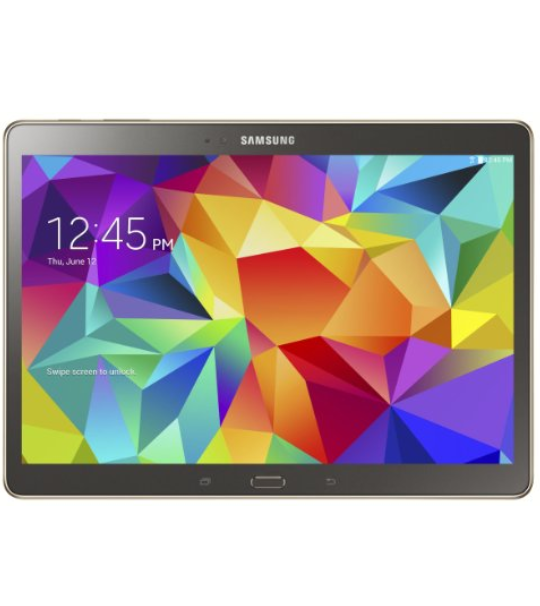 The thinnest and lightest Galaxy Tab so far, the 10.5-inch Galaxy Tab S from Samsung offers a comfortable grip and practical portability. With twice the resolution of an HDTV, the crisp display is great for watching movies. Other useful features include the tablet's fingerprint scanner for secure, easy log-in and its multiwindow feature for multitasking.
Nvidia Shield Tablet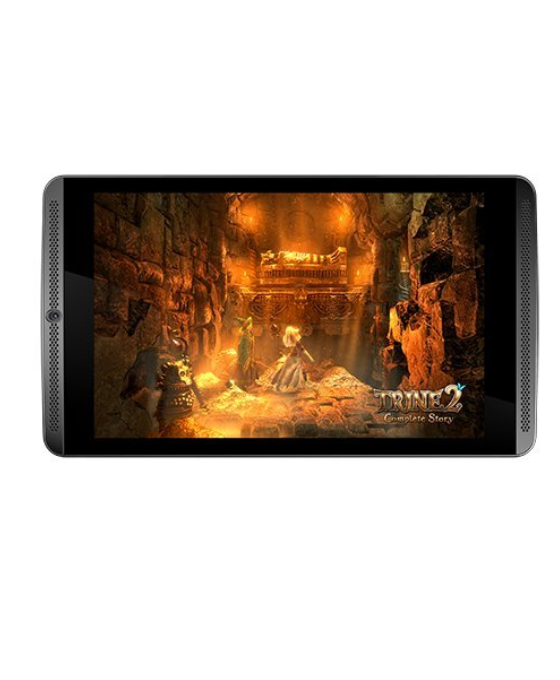 Designed for gaming, the Nvidia Shield Tablet comes with impressive graphics and a powerful processor. With an add-on wireless game controller, the 8-inch tablet lets you connect your TV to play games and stream videos. But you don't have to be a gamer to appreciate the high-end performance of the Nvidia Shield, which runs on a Tegra K1 processor. Find that the built-in 16GB or 32GB memory isn't enough? The device comes with expandable micro SD card storage.

Nexus 9
Co-developed by Google and HTC, the Nexus 9 offers a premium tablet experience for Android users. At 0.94 pounds, the midsized device is neither flimsy nor hefty, offering a comfortable size and elegant construction. Equipped with the latest Android Lollipop operating system, the Nexus 9 offers a powerful performance, with a K1 chipset from Nvidia. Users will also appreciate the quality audio from its front-facing speakers.
Written by Melinda Szell with products and prices compiled by Fan Yang.
Looking for more great deals on tablets? Check out the tablets selection available at our DealFinder tool. You'll also find great prices on products from Apple, Amazon, Samsung and more.
Tablet gift image via Shutterstock