Advertiser Disclosure
Victoria's Secret Black Friday 2017 Ad — Find the Best Victoria's Secret Black Friday Deals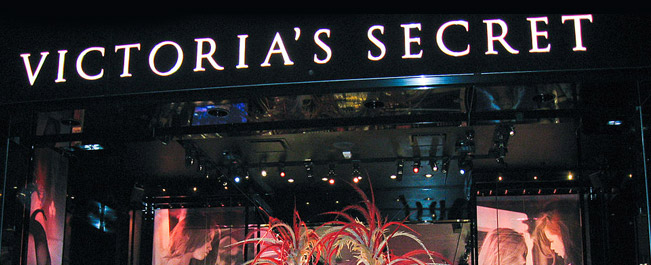 NerdWallet is here to help you win Black Friday, while leaving your budget intact. We spend the time, you save the money. Visit regularly for tips and announcements about the best holiday deals from your favorite retailers. Black Friday is Nov. 24.
» MORE: NerdWallet tracks your holiday spending for you
Victoria's Secret 2017 Black Friday deals
Victoria's Secret will once again be giving away a tote bag this year. Beginning on Nov. 23 at 5 p.m., shoppers get a free Black Friday tote and mini bag with any $75 purchase, while supplies last. Angel Credit Cardholders can get the tote a day earlier.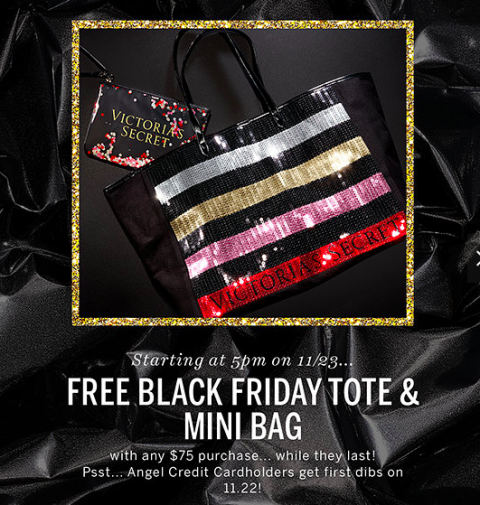 Select Victoria's Secret stores will open at 6 p.m. on Thanksgiving Day. Curious shoppers can sign up online to get notified when the Black Friday deals are announced.
Need a little extra cash before Black Friday? NerdWallet can help you stretch your money this holiday season by trimming your bills. Sign up for free to see how.
Victoria's Secret 2016 Black Friday deals
Year after year, Victoria's Secret shoppers anxiously await the arrival of a limited-edition Black Friday tote.
In 2016, that giveaway was a black tote that came with a bonus mini bag, touted by the store as a $99 value. Shoppers could snag this gift with a $75 purchase from 5 p.m. Eastern time on Thanksgiving, Nov. 24, through Nov. 25 only, while supplies lasted. Angel cardholders could scoop up the tote early, on Wednesday, Nov. 23.

Victoria's Secret also released a few early Black Friday offers. These deals included:
Free slippers with Most-Loved PJ purchase (through Nov. 28).
50% off sports bras and pants (through Nov. 28).
Buy one, get one beauty accessories and gift sets (through Nov. 28).
$25 Eau de Parfum (regularly $52 to $58) (through Nov. 28).
50% off sports bras, bralettes and other select bras (through Nov. 30).
Additionally, Victoria's Secret offered Pink brand deals in select stores and online starting at 5 p.m. Eastern on Thanksgiving. Some of the highlights included:
Free bling tote, body mist and lotion with $75 Pink purchase.
Two for $40 items from the Wear Everywhere Collection.
$10 Ringer tees.
50% off sports bras and bralettes.
$25 for the quarter zip or campus leggings.
Much to the delight of convenience-minded shoppers, most retailers offer their Black Friday deals online. But you have to take precautions when shopping on your phone or laptop, such as making sure you're not on public Wi-Fi. Read more about how to ensure the safety of your online credit card purchases.