LOOKING FOR CORONAVIRUS BENEFITS INFORMATION?
CARES Act: Coronavirus relief for small businesses.
So, you've come up with the business idea. It fills a need, it has an audience, and you have a detailed business plan to prove it. Now, how are you going to acquire business funding to actually get your small business started?
The financing you need to launch, maintain or grow your business can come from a variety of sources, including small business loans from traditional banks and online alternative lenders.
To help you find a good fit, we've highlighted six of the most common options for small businesses. Once you determine the best fit, there are steps you can take to increase your chances of getting a business loan.
Here are the top sources of business funding:
Banks
SBA
Online lenders
Crowdfunding
Credit unions
Small business grants
1. Banks
For: Established businesses with collateral and strong credit.
Traditional banks are a great starting point and can help you figure out where you stand in terms of qualifying for funding. Even if your business doesn't have a strong enough track record or enough assets as collateral to qualify for a bank loan, talking to someone at a traditional bank can help you figure out what documents you need and what your best options may be.
Locally owned banks, in particular, are a great resource for small businesses because they often have a strong interest in economic development in the community. In the third quarter of 2016, the Federal Deposit Insurance Corp. found that 43% of small loans to businesses came from community banks.
---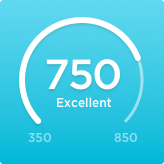 Get Your Free Personal Credit Score Every Week from NerdWallet
Open more doors for financing your business.
Set your goals and track your progress.
Signing up won't affect your score.
---
2. SBA
For: Businesses who don't meet traditional banks' strict lending criteria.
The U.S. Small Business Administration offers lenders, mostly traditional banks, a federal guarantee on your loan. This makes it less risky for banks to lend you the funds you need to be successful. In guaranteeing the loans, the SBA also connects you with favorable rates offered by traditional lenders. And unlike most bank loans, you can use an SBA loan to start a business.
» MORE: Bad credit? Where to find business loans
However, the application process isn't easy, and you can find yourself trapped under a heap of documents while you work through the appropriate forms. Online lender SmartBiz provides a more streamlined SBA application process, originating SBA loans faster than traditional banks.
3. Online lenders
For: People with shaky personal credit, who want fast funding or ease of applying.
With traditional banks limiting access to capital, online lenders have seen an increase in popularity. A report by Morgan Stanley predicts they'll provide 16% of small-business loans by 2020. Online lenders are particularly useful for owners struggling with bad credit or those in need of fast cash. Several of them are able to turn around funding within 24 hours.
Peer-to-peer business lenders are among the alternatives. These lenders cut out the traditional middleman, such as banks, to connect borrowers with individual and institutional investors. The cost of borrowing, however, is much higher; some charge annual percentage rates close to 100%. Still, alternative lenders are an option when a bank says no.
Online lenders offer a variety of financing options, including term loans, lines of credit and invoice factoring.
Use NerdWallet's business loan calculator to figure out your monthly payment on a loan.
4. Crowdfunding
For: Businesses with products that can capture the public's interest.
Crowdfunding sites such as Kickstarter rely on investors to help get an idea or business off the ground, often rewarding them with perks or equity in exchange for cash.
Although the popularity of these services has increased in recent years (the SBA even offers an online course in crowdfunding), there are caveats. For one, your product or company has to be intriguing enough to catch the eye of multiple investors.
In the case of equity crowdfunding, where investors gain a stake in the company, there are strict securities laws and rules to follow for investors and entrepreneurs alike.
5. Credit unions
For: Members who like a personal touch.
Like banks, credit unions offer favorable rates and loans backed by the SBA. But unlike banks, credit unions have increased their small-business lending 60% since 2008, according to the National Association of Federal Credit Unions.
You'll likely have to be a member. But the co-op nature of credit unions often ties them to the community, so you may also reap the benefits of more personal relationships and name recognition.
» MORE: Best loan options for women-owned businesses
6. Small business grants
For: Free financing.
Small business grants offer a way for business owners to get established or grow, without having to worry about paying back the funds.
Typically offered through nonprofits, government agencies and corporations, some grants focus on specific types of business owners, such as minorities, veterans and women.
The downside to free financing is that everybody wants it. It will take a lot of work to find and apply to grants, but time spent searching for free money opportunities could pay off in the long run.
Compare business loans
If you'd like to compare loan options, NerdWallet has a list of small-business loans that are best for business owners. All of our recommendations are based on the lender's market scope and track record and on the needs of business owners, as well as rates and other factors, so you can make the right financing decision.