Best Credit Cards for Online Shopping
If you tend to skip the brick-and-mortar experience in favor of virtual shopping sprees, these cards can reward you handsomely.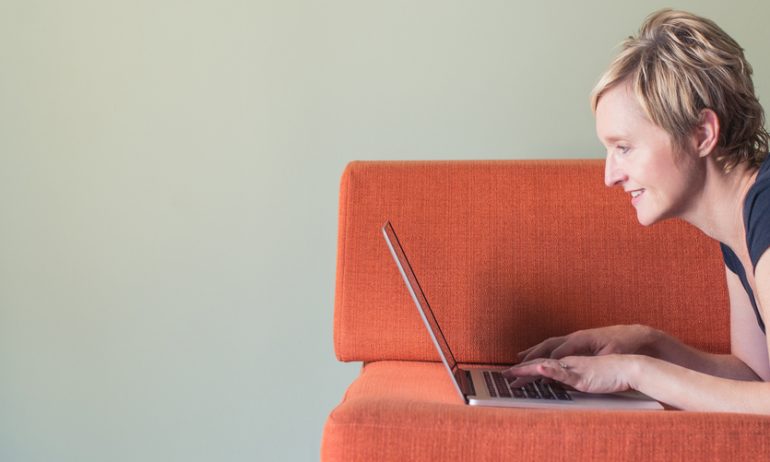 Many or all of the products featured here are from our partners who compensate us. This may influence which products we write about and where and how the product appears on a page. However, this does not influence our evaluations. Our opinions are our own. Here is a list of our partners and here's how we make money.
An online shopping spree can free you from bustling crowds, long lines and overly enthusiastic retail employees — and the right credit card can stretch that spending further.
You can use the introductory incentives and ongoing points or cash back to bring down your overall bill, treat yourself to a fancy dinner or maybe even fund your next vacation.
Here are some of our favorite credit cards that offer top rewards for online purchases.
The lets you choose from several 5% categories, and among the choices as of August 2021 were select department stores, sporting goods stores and electronics stores. Depending on where you shop, the rewards for these categories may extend to some online purchases. And if you need some padding for your purchases, the long introductory 0% APR can offer an interest-free break.
Note that neither Walmart nor Target qualifies as a department store or electronics store. Also, some effort is required to rake in that prized 5% cash back rate. You have to remember to opt in to bonus categories every quarter and keep spending caps in mind to maximize your rewards.
The is similar to the  in that it features bonus categories that you must activate each quarter. In the past, its 5% bonus categories have included things like grocery stores, gas stations, restaurants and wholesale clubs — not to mention specific online retailers that tend to be timely or seasonal. For example, in the fourth quarter of 2019 (just in time for holiday shopping), the bonus categories on the calendar were Amazon.com, Target (in-store and online), and Walmart.com. The intro APR period can also help.
Unlike the , you can't choose your own categories; they're set by the issuer. If categories don't match your spending, you'll have to wait until the next quarter for new ones.
The lets you choose your own top earning category from a list of six options, and "online shopping" is one of them. (Gas, dining, travel, drugstores, and home improvement/furnishings round out the list.) Examples of merchants that qualify include Amazon.com, Apple.com, Bestbuy.com, Macys.com, Nike.com, Nordstrom.com, Target.com, Ticketmaster.com and Walmart.com. If you're already a Bank of America® customer, you can earn higher rewards rates through the  program. This card also offers a lengthy intro APR that can offer breathing room on purchases.
This card is not ideal for big spenders. If you spend thousands of dollars each month on purchases in your choice category, plus grocery stores and wholesale clubs, the $2,500 spending cap can limit your rewards.
With the , there's no guessing which purchases qualify as an "online shopping" category. You don't have to track categories, stay on top of spending limits or opt in to earn a great 2% rate on all purchases. That can add up quickly.
You'll need a PayPal account to apply for this card, but it's free to create one. You won't get a sign-up bonus or a 0% introductory APR period.
Amazon Prime customers can use the to get 5% back on purchases made through the retailer and at Whole Foods. That's an outstanding uncapped rate that can potentially defray the cost of an Amazon Prime membership (typically a $119 annual expense). You'll also earn a handsome 2% back at restaurants, gas stations and drugstores, and 1% back on everything else. The card's annual fee is .
Walmart customers can use the to get 5% back on Walmart.com and Walmart app purchases. A minimum spending amount is required to qualify for free shipping. The card also offers rewards in other categories: 2% back on in-store purchases at Walmart (including Murphy USA and Walmart fuel stations); 2% back on travel and at restaurants; and 1% everywhere else. The annual fee is .
For frequent Target shoppers, the  offers a 5% discount on most in-store or online purchases, free two-day shipping on qualifying items, an extended window for returns, and special offers. Exclusions apply. You can stack your savings, when possible, with deals available on Target's app. And on every cardholder anniversary, you can look forward to a 10% discount. There's no membership fee, and the annual fee is . But like many store cards, it has a sky-high ongoing interest rate: , making it a poor choice if you maintain an ongoing balance.
Information related to the  has been collected by NerdWallet and has not been reviewed or provided by the issuer of this card.