Swift to Fans: Not the End of 'Eras,' More U.S. Shows Set for 2024
On the eve of wrapping up the U.S. leg of her world tour, she revealed she'll be back. The economic impact on tour cities so far has been seismic.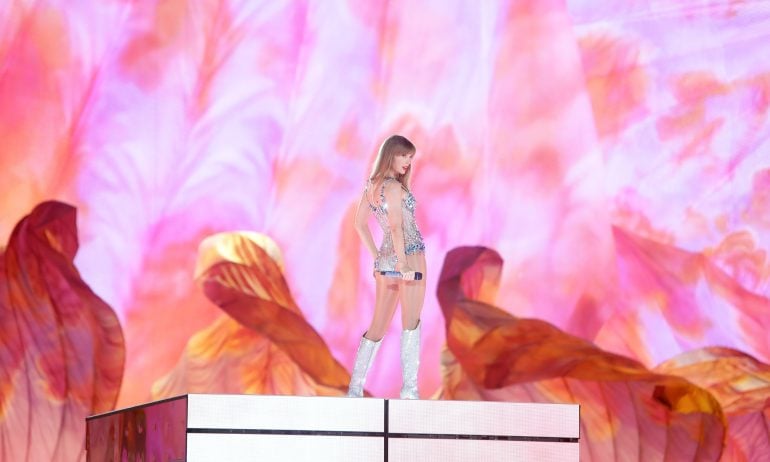 Many or all of the products featured here are from our partners who compensate us. This influences which products we write about and where and how the product appears on a page. However, this does not influence our evaluations. Our opinions are our own. Here is a list of our partners and here's how we make money.
After a headline-making, record-breaking five months of sold-out-and-then-some shows, Taylor Swift is off to conquer the rest of the world, right after she wraps her current six-night stand at SoFi Stadium in Inglewood, California.
But domestic fans, take heart — she's coming back for more. On Thursday, she announced on social media that she will be back in fall 2024 for dates in cities including Miami, New Orleans and Indianapolis, as well as Toronto, 15 new dates in all.
For now, she is heading south to Mexico, Argentina and Brazil before continuing the tour in Japan and eventually many parts beyond.
To be eligible to buy tickets for the newly announced dates, you need to register with Ticketmaster as a "Verified Fan" by Saturday, Aug. 5, at 5 p.m. ET. If you register, you will be informed by email Tuesday, Aug. 8, if you were randomly selected for the sale or placed on a waitlist. The email will include further instructions.
So, how big is her career-spanning "Eras" tour? Musically, it's certainly generous: three hours, 44 songs. In terms of ticket revenue, it looks to be the biggest ever — by a long shot.
Pollstar, the concert-industry trade publication, estimates that ticket sales for the full tour (20 months, 117 shows) could top $1.5 billion. That would obliterate the current record — $939.1 million, for Elton John's five-year "Farewell Yellow Brick Road" tour, which ended in July.
Last November, Ticketmaster sold a record 2.4 million tickets through its "Verified Fans" program, ranging from $49 to $449 at face value for the 2023 U.S. dates. After-market ticket prices have been outrageous for fans who couldn't get tickets during the original sale, which was tarnished by an epic, congressional-investigation-spawning Ticketmaster disaster. According to Reuters, those tickets have been listing for an average of $1,651 on SeatGeek.
Beyond ticket sales, there is of course the merch, with items ranging in price from $25 to $70. According to Pollstar, the merchandise stands at SoFi opened on Wednesday — a full day before her first concert at the stadium — and thousands of fans lined up to buy everything from hair bows to hoodies. No ticket was required.
So Swift and the entire apparatus that goes into making a giant tour like this happen — promoters, Ticketmaster, venues, et al. — are making some serious coin. After-market sellers (or scalpers, if you prefer) are also doing all right. But that's not where the economic impact ends.
Nerd out on investing news
A NerdWallet account is the smartest way to see the latest financial news and what it means for your wallet.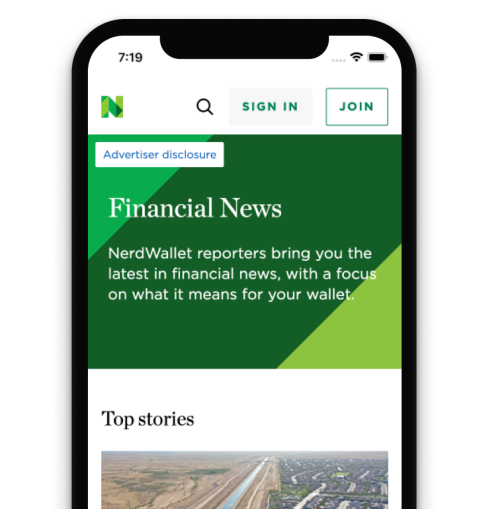 Tour-stop cities feel the Swift effect
Twenty U.S. cities were included in this initial leg of the tour. The total economic impact of the event is hard to quantify, but online research company QuestionPro took a stab in an oft-cited survey of 596 Swift concertgoers and pegged the average spend at $1,327.74. That total included not only tickets and merchandise but also food, drink, travel and "outfits/costumes."
One thing is for certain: A lot of people traveled to see these shows, adding to the number of dollars liberated from wallets by the Swift machine. That's borne out by hotel occupancy rates reported for tour cities, which are almost uniformly hitting post-pandemic records. The effect was so pronounced that the Federal Reserve Board of Governors felt compelled to call it out in its July 12 "Beige Book" report:
"May was the strongest month for hotel revenue in Philadelphia since the onset of the pandemic, in large part due to the influx of guests for the Taylor Swift concerts in the city."
Here are economic highlights from some of the early tour stops.
T-Swift blew Tampa Bay out of the water with many of the area's hotels seeing double their typical revenue for Era's three days in Florida. According to Smith Travel Reports, hotel revenue was up 96% on April 13, 101.3% on April 14, and 109.4% on April 15. The average daily rate (ADR) — which estimates how much it costs for an occupied room on any given night — was about $260 for the weekend.
Downtown Houston saw a 93.9% hotel occupancy during the tour with an ADR of $258.50 — a 30% and 45% increase from the same period in 2019 respectively.
T-Swift set the record for the largest single-event attendance at Nissan Stadium for the show's Friday opening, then broke her record twice on Saturday and Sunday. Weekend hotel occupancy for downtown Nashville, just across the bridge from where the concert took place, was 97.3% with an ADR of $571.
Roughly 95% of downtown Philadelphia's hotels were occupied on Friday and Saturday, bringing the average daily rate for that weekend to about $447 per night. As noted by the Fed, that made May "the strongest month for hotel revenue in Philadelphia since the onset of the pandemic."
Chicago's hotel occupancy was the highest it's ever been, pre-pandemic or not. According to Choose Chicago, the city's tourism agency, over 44,000 hotel rooms were booked each night on Friday and Saturday, leading to an occupancy rate of 96.8% and $39 million in hotel revenue for the Windy City.
The Twin City hit an all-time record for total hotel rooms occupied during the Eras Tour weekend. Roughly 19,531 rooms were filled in downtown Minneapolis with an occupancy rate of 96.3%, bringing in about $6 million in total guest revenue.
Tour dates: June 30-July 1
The Paycor Stadium in downtown Cincy was sold out for the two nights of Eras Tour, as the concert brought more than $90 million to Greater Cincinnati, according to the city's Regional Chamber's Center for Research and Data. Hotel occupancy in downtown was reportedly above 98%.
Tour dates: July 14-15 The famous Red Rock venue reportedly saw 75,000 attendees for both nights of the Eras tour, which was roughly equivalent to 63% of the tickets sold at Red Rock in all of 2022.
Photo by John Medina/Getty Images
Get started with budget planning
Check your current spending across categories to see where you can save