Housing Shortage: 6 Reasons Not Enough Homes Are for Sale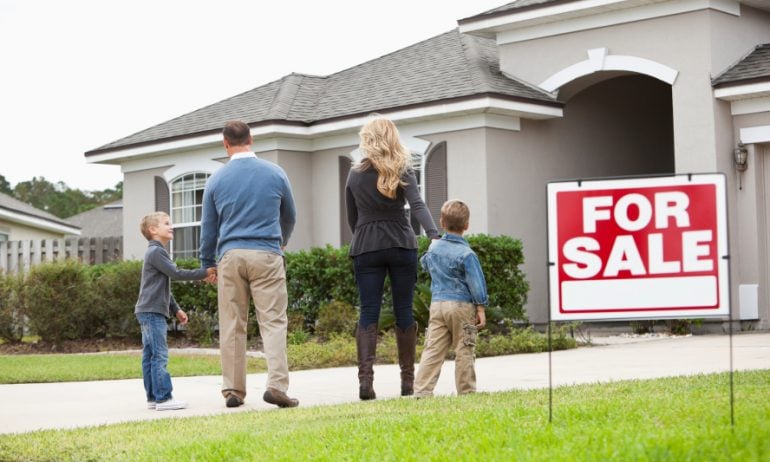 Many or all of the products featured here are from our partners who compensate us. This may influence which products we write about and where and how the product appears on a page. However, this does not influence our evaluations. Our opinions are our own. Here is a list of our partners and here's how we make money.
Almost anyone who has searched for a home recently knows there aren't enough houses for sale.
One simple number defines the housing shortage:
In October 2019, the nation had a 3.9-month supply of existing homes for resale. That means, at the pace seen then, it would have taken 3.9 months to sell all the homes on the market. A supply under six months puts home buyers at a disadvantage.
"Overall buyer demand will remain very robust, particularly at the entry-level, in 2020," Realtor.com senior economist George Ratiu wrote in a forecast. But he expects first-time buyers to struggle to find affordable homes.
Why don't millennial, first-time buyers and Generation X move-up buyers have more to choose from? Who is responsible for the shortage of homes for sale and why? We've identified some suspects.
There's just not much incentive for boomers to sell their homes, according to Realtor.com's 2020 forecast, partly because of economic uncertainty. For millennials to buy their first homes, and for homeowning Gen Xers to move up to their next homes, baby boomers will have to sell.
But people of all generations are staying put. The typical seller in 2019 owned the home for 10 years, whereas owners used to sell every six or seven years, says Jessica Lautz, vice president of demographics and behavioral insights for the National Association of Realtors. The most commonly cited reason for selling in 2019 was to move closer to friends and family; in previous years, the top reason for moving was to change jobs or move to a different-size home to accommodate family changes.
"[Baby boomers] have been slower than previous generations to sell the family home, thus exacerbating the shortage of houses for sale," concluded a Freddie Mac pricing report in late 2017.
Millions of single-family homes were converted to rentals after the foreclosure crisis, Dennis Cisterna, chief investment officer for Lafayette Communities, an institutional investor in rental houses, said in 2017. "Those investors have no incentive to sell," he says. When a house goes up for sale, "now you're competing not only with your neighbor who wants to buy that house, you're also competing with investors."
Renters made up 35% of households in the third quarter of 2019, up from 31% in 2005, according to the Census Bureau.
3. Owners are hooked on low mortgage rates
Over the last three years, the interest rate on outstanding mortgages averaged 3.9%, according to the Department of Commerce. People savor their low mortgage rates and don't want to give them up.
So as mortgage rates rise, homeowners tend to keep their homes a little longer, Frank Nothaft, chief economist for CoreLogic, said at an Urban Institute housing finance symposium in late 2017.
"That means the inventory of homes for sale, which is already very low, is likely to remain that way if we see higher interest rates," Nothaft said.
4. Builders ignore entry-level buyers
Through the first 10 months of 2019, about 585,000 newly constructed homes were sold, according to the Census Bureau. Fifty-six percent of those homes cost $300,000 or more. "Of the new homes that we are building, the vast majority are move-up products," Cisterna says. "They're not for the entry-level buyer anymore."
Builders counter that they pay $49,500 for a typical buildable lot nationally and almost three times that in New England. And they say they face a shortage of skilled construction labor because experienced workers dropped out of the construction trades during the Great Recession, younger people aren't replacing them, many job applicants can't pass drug tests, and immigration enforcement is scaring some laborers away.
Homebuilders say regulations — including environmental protection, infrastructure fees and rules that specify minimum lot sizes — add tens of thousands of dollars to the cost of every home. Regulations account for about one-quarter of the cost of each home, according to Michael Neal, assistant vice president for forecasting and analysis for the National Association of Home Builders.
A Freddie Mac inventory report in 2017 had made a similar point. "Land-use regulations have become more burdensome" in the last 30 years, making it costlier to build, it said. Freddie Mac found that it takes just 3.5 months to get a building permit in lenient New Orleans, whereas it takes 17 months to get a building permit in restrictive Honolulu. A longer permitting process costs money as developers carry the investments on their books while awaiting permission to build.
6. Owners want to restrict supply
Local zoning and land-use regulations aren't written by a hidden hand. They're enacted by officials who were elected by the people. When planning and zoning officials limit the number of houses that can be built in a neighborhood, or when they set minimum square footage for houses, they're limiting the supply of homes and making them more expensive. They're responding to constituents.
"There are regulations that are more about the neighbors' sensibilities than they are about the safety of the people living in the houses," Miriam Axel-Lute, associate director of the National Housing Institute, a nonprofit that examines how social issues affect housing, said in a 2017 interview.
"It's neighbors who want their property values to go up, in most cases, who are insistent upon some excess safety design standards or minimum lot sizes or other things," she said. "They either want their property values to go up or they don't want, quote, 'the wrong sort of people' in their neighborhoods. This is the pressure behind a lot of the most damaging regulations out there."
How can home buyers respond?
Clearly, it will take time and concerted effort to fix the problem of not enough houses for sale. In the meantime, there are things home buyers can do:
Be realistic about how long it will take to find and buy a home. Real estate agents can provide an estimate, based on market conditions.

Save plenty of money for a down payment and reserves.

Build your credit score to get a good mortgage deal.

Be ready to make a competitive offer when a suitable home comes on the market.
That advice works for any real estate market, whether it favors sellers or buyers. But these tips are especially appropriate when inventory is low.
Get more smart money moves – straight to your inbox
Sign up and we'll send you Nerdy articles about the money topics that matter most to you along with other ways to help you get more from your money.