Best Tips for Offering Small-Business Coupons and Discounts
The best coupons and discounts can drum up sales while protecting your business's profitability.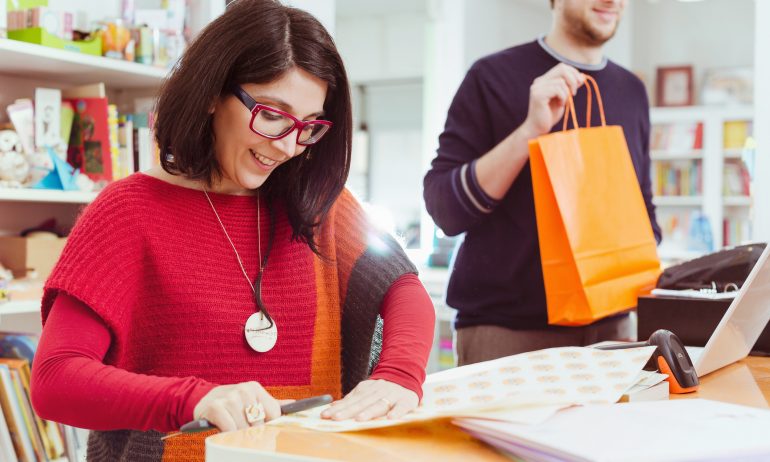 Many or all of the products featured here are from our partners who compensate us. This influences which products we write about and where and how the product appears on a page. However, this does not influence our evaluations. Our opinions are our own. Here is a list of our partners and here's how we make money.
Coupons and discounts can be a great way to boost your small business's bottom line, but they can also tank your profitability if you don't manage them properly. The best promotions bolster customer loyalty and encourage people to spend more at your business while setting limits that curb potential losses. Here's how you can make the most out of them.
Find the right payment provider to meet your unique business needs.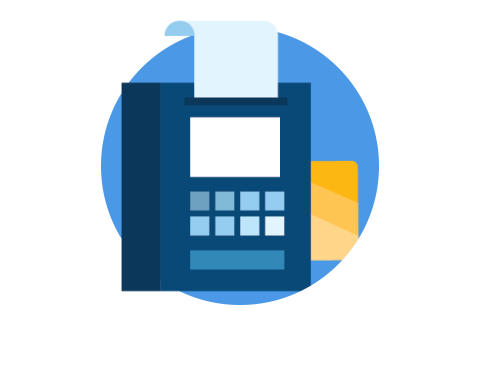 Minimize risks and maximize benefits for promotions
Too often, businesses offer coupons and discounts without a strategy to ensure profitability. Sales are lagging, and so the business owner or manager decides to offer a promotion to increase cash flow. This can lead to a short-term fix with long-term negative consequences.
Some of the risks of offering promotional deals include:
Reduced short-term profitability. Discounting items doesn't make them any cheaper to acquire. This means each sale you make will ultimately result in less cash in your business's bank account unless you have a strategy to prevent this, such as merchandising techniques that encourage customers to buy full-price items.
A run on your inventory. Even if your business isn't subject to supply chain issues, offering a coupon or a discount on a product increases the likelihood you will run out of it. And if you're discounting a service, you will have to deliver on it, meaning you could be busier than you'd like after the promotional period ends.
Reduced long-term profitability. Offer coupons and discounts too frequently, and you run the risk of training your customers to wait for the next promotion. This will have a long-term and often devastating impact on your business's profitability.
A good coupon or discount strategy will accomplish at least one of the following goals:
Invite new customers into your business (and past customers to return). If you have a new business or if you are rolling out a new product or service, promotions are a great way to entice potential clients.

Increase overall customer spend. If a customer feels like they have gotten a good deal on a purchase from your business, they are more likely to splurge on additional purchases.

Build your marketing list. When tracked properly, promotional deals can help you target customers for marketing purposes. Even if you aren't quite ready to analyze your promotions' performance, you can always offer a discount in exchange for a customer's email address. This increases your opportunity to invite customers to purchase from you again.

Relieve you of excess inventory. Sometimes a product just doesn't sell well. If you have an excess of a product in stock, offering a coupon for that product can help you free up that space on your shelves for a product with a higher turnover rate. If your state or city charges business personal property tax on inventory, clearing out stale items can also save you money on taxes.
Establish your goals and tactics
Your business's end goal should inform what type of coupon or discount you offer, including, for example, where you promote the deal, when it applies and what the customer has to do to get it.
| | |
| --- | --- |
| | Create a coupon or discount for a specific item or group of items. |
| Build your marketing list | Offer a discount code in exchange for customer email addresses. |
| | Create discounts or coupons for excess inventory or easy-to-deliver services, then use smart merchandising to offer complementary full-price items or services. |
| Identify effective marketing campaigns | Assign unique coupon or discount codes to each campaign, then use your point-of-sale system to measure the results. |
| | Use your point-of-sale system to track customer spending, then reward customers with special offers when they reach certain levels of spending. |
| | Create a one-time use coupon for new customers only. |
Once you've established your goals and have a basic idea of what kind of promotion to offer, fine-tune the details.
Limiting the discount you offer is the best way to ensure both short-term and long-term profitability in your business. Avoid storewide discounts and limit the number of products or the scope of services covered by any coupons you offer. Yes, you will have some customers who only purchase the discounted product or service, but many more will purchase additional, non-discounted products.
If you're offering a coupon, make sure you include an expiration date on it. This will protect your business from having to honor the discount indefinitely and create a sense of urgency in your customers.
Use smart merchandising techniques
Position complementary full-price products or services next to discounted or coupon-eligible items. This is an easy way to encourage customers to spend more with your business without having to verbally upsell. When customers buy these items together, it can help your business realize full profitability on at least one of the items sold.
Track usage of coupons and discounts
Tracking the use of promotional deals is one of the most powerful ways to measure the effectiveness of marketing promotions. Assign unique discount or coupon codes to each promotion you run for your business. Then, use your retail point-of-sale system's reporting feature to determine the success of your promotion.
Which campaigns result in the greatest number of new customers? Returning customers? Overall sales? Profitability? Using this information will help you hone in on the best marketing tactics for your business. Service-based businesses can use this same tactic with online invoicing systems.
Consider implementing a loyalty program that offers discounts or coupons based on the number of times a customer visits or the amount of money they spend with your business in a given timeframe. This serves the dual purpose of protecting your business's profitability and still rewarding customers with discounts. It might also build a sense of community among your customers, which keeps them coming back to your business time and again.
Find a payment provider tailored to your needs
Compare options
Compare features and pricing from our top payment picks.
Find a payment provider
Identify a payment provider that best suits your needs.
Open an account
Sign up with a provider directly on their website.