What Is Excess Liability Coverage?
Learn more about getting higher limits for your existing, underlying insurance policy.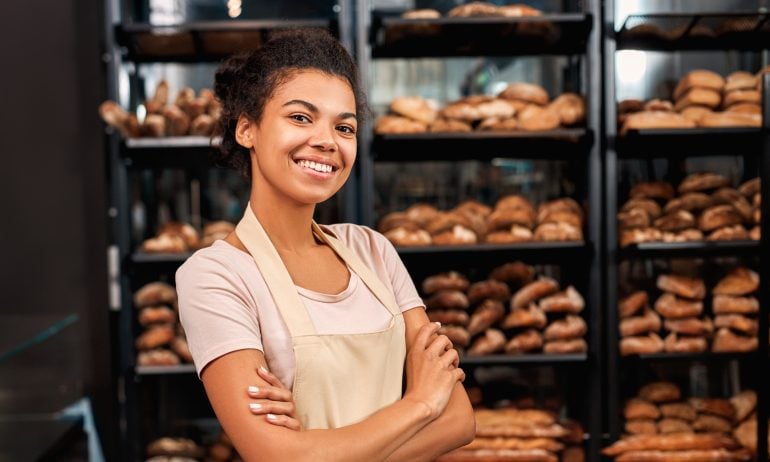 Many or all of the products featured here are from our partners who compensate us. This may influence which products we write about and where and how the product appears on a page. However, this does not influence our evaluations. Our opinions are our own. Here is a list of our partners and here's how we make money.
As a business owner, you're likely familiar with the most common types of : general liability, commercial auto insurance, commercial property insurance and more. What you may not know, however, is what can happen when you exceed the limits of your underlying policy. That's where excess liability coverage comes in.
In this guide, we'll explain what commercial excess liability coverage is, what it covers and what it costs for this type of policy. Finally, we'll help you decide whether your business needs this insurance and explore the best places to find excess liability coverage.
Excess liability insurance is a type of policy that extends the limits of your existing insurance policy. This type of is referred to by many terms interchangeably, including excess liability coverage, excess liability insurance and commercial excess liability insurance.
Excess liability insurance does not expand your current coverage but simply offers a higher dollar limit to protect your business in the case of a claim with costs reaching above the amount of your existing policy. Essentially, excess liability coverage can be thought of as insurance for your insurance.
Let's say you have an underlying general liability policy with a $1 million limit. An excess liability policy would provide a greater limit on this original policy, increasing your limit to, say, $2 million.
Then, if your business was fighting a personal injury claim and had to pay a settlement of $1.5 million, your excess liability coverage would kick in to cover the $500,000 that exceeds your original policy limit of $1 million.
Since commercial excess liability insurance sits on top of an existing policy, much of what is covered under excess liability depends on the original policy. Excess liability coverage can increase the dollar limits on primary insurance policies, including:
When discussing excess liability coverage, it's important to distinguish the difference between the terms "coverage" and "limits."
In the world of insurance, "coverage" and "limits" are often used interchangeably to talk about what's included in different policies — you could conceivably say the coverage on your policy is $1 million, as well as the limit on your policy is $1 million. With an excess liability policy, however, it's necessary to understand that "coverage" means very literally, occurrences that are covered under the policy (which would be the same occurrences that are covered under the original policy), whereas limits, refers to the dollar amount (e.g., $1 million limit) that is included under your policy.
Keeping these distinctions in mind, let's review what else is not covered by an excess liability insurance policy:
Moreover, it's important to note that an excess liability insurance policy cannot serve as your primary policy in any case; it always supplements an existing policy.
You'll often see the term "umbrella liability insurance" used to refer to excess liability insurance and vice versa; however, there is a difference between these two types of insurance policies.
Unlike excess liability, umbrella liability insurance can:
Additionally, to be able to use coverage under an umbrella liability insurance policy, you must meet a special type of deductible called "self-insured retention," or SIR. You must meet the amount of your SIR before your business insurance company will respond to the loss. As an example, if you have an SIR on your umbrella policy of $10,000, and you're making a claim of $100,000, you would pay $10,000 out-of-pocket, and the insurance company would cover the remaining $90,000
This is different from a typical excess liability insurance policy — as the deductible on this policy is typically equal to the liability limits on the primary policy, meaning you don't have to pay anything out of pocket to access the additional limits your excess liability coverage provides.
If you're looking for excess liability coverage, keep these considerations in mind:
As with any type of business insurance, the ultimate cost is going to depend on a variety of factors, including:
Generally, the higher the limit you're looking for on your excess liability policy, the higher the cost. Additionally, because this type of insurance is designed to cover unexpected claims that exceed the limits of your existing policy, your industry and risk level will play an even more influential role in your cost.
For example, construction businesses — which pose a greater risk for general liability and employer's liability claims, would most likely see some of the highest costs for this type of policy. Conversely, a home-based accounting business would see costs on the lower end of the spectrum for excess liability coverage.
According to Gordon Atlantic Insurance, the cost of a commercial excess liability policy is typically $1,000 annually for every million dollars of insurance — so, if you're looking for a $3 million policy, it will cost $3,000 per year or $250 per month. However, as money managing site howmuch.net points out, smaller businesses with fewer risks can find costs as low as $200 to $400 per year.
Compared to some other types of commercial insurance, like general liability insurance, which almost all businesses should have, not every small business will need excess liability coverage. To determine whether or not you need this type of policy, consider:
Excess liability coverage will be helpful for businesses with higher risk — like or building companies — that are more likely to face expensive claims that could extend past their primary insurance policies. If you're having trouble making this decision, however, you might find it helpful to talk to an insurance expert or consult with your business attorney for advice.
Start by contacting your insurance provider to find out whether it offers excess liability coverage. If it does, you'll likely find that they can provide a policy offer quickly or can offer a more affordable policy (similar to the way you can save money by bundling insurance through a with one company) than you'd find from other companies.
However, if your provider doesn't provide excess liability or you want to compare rates, consider the following companies:
The Hartford offers "affordable protection for unexpected risks," through their excess liability coverage. According to its website, its excess liability insurance coverage extends worldwide, with limits up to $25 million and competitive pricing.
The Hartford provides business insurance quotes online, but you can also find an agent or call a representative to discuss your options.
Additionally, The Hartford is well-known for its customizable business owners policy, so this might be a particularly worthwhile option if you haven't yet purchased business insurance and are looking to bundle multiple policies.
If you want to compare quotes from several insurance providers at once, you might look for excess liability coverage by utilizing Insureon, an insurance marketplace that allows you to apply for quotes online (including those for excess liability coverage) and see options from different companies.
Once you've received your quotes, you can work with an Insureon representative to review them and decide what's best for you. With a personalized, yet mostly online-based experience, Insureon is a great option if you're unsure of your options, but want an efficient and quick way to purchase your business insurance policy. Keep in mind, they use the term "umbrella liability insurance" as well as "excess liability insurance" to refer to supplemental policies.
Hiscox offers a wide range of policies, including excess liability coverage through its partner, CoverHound. With Hiscox, you can receive a quote and purchase insurance online, as well as work with an independent agent or broker. In this way, Hiscox offers a middle-ground between traditional large insurance companies like The Hartford, and fully online-based providers or marketplaces like or Insureon.
This article originally appeared on Fundera, a subsidiary of NerdWallet.