PaySimple Review 2022: Pricing, Features, Top Alternatives
PaySimple is a payments platform that stands out for its recurring payments and invoicing features.
Many or all of the products featured here are from our partners who compensate us. This may influence which products we write about and where and how the product appears on a page. However, this does not influence our evaluations. Our opinions are our own. Here is a list of our partners and here's how we make money.
PaySimple is a payments platform that accepts and processes a variety of payment types. Its software package includes tools for invoicing, accounting integration, point-of-sale, customer relationship management and reporting.
Who PaySimple works best for
PaySimple's strength in recurring payments, including ACH and electronic checks, makes it a good fit for businesses where a bulk of business takes place on repeat, like day cares or gyms.
Accept payments without worry
See our payment provider recommendations that fit your business.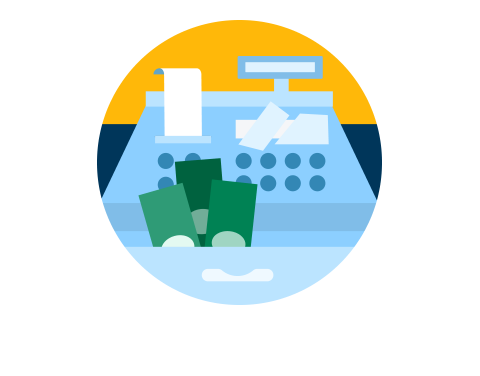 PaySimple deciding factors
| | |
| --- | --- |
| | $69.95 monthly fee gives you access to PaySimple software. |
| | Fees vary but start at 2.49% plus 32 cents per card transaction. |
| | 0.25% plus 69 cents per transaction. |
| | Customer management, electronic invoices, email marketing management, reporting tools, online customer portal, mobile point-of-sale system and tools to build an online store. |
| | PaySimple does not have its own lineup of card readers, POS terminals or other hardware. However, the company's website states that its software will "most likely" be compatible with hardware you already have. If you need hardware, they can assist. |
| | Phone support is available Monday through Friday, 9 a.m. to 7 p.m. ET. Email and online ticket submissions are also available. |
| | Monthly billing; no cancellation fees; no long-term contracts. |
Accept payments without worry
See our payment provider recommendations that fit your business.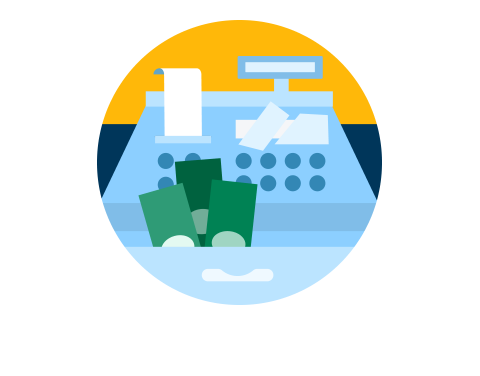 A business that uses PaySimple will receive its own merchant account — an account necessary to accept card payments. The process to open an account can take a week or two from start to finish.
PaySimple lets you accept a variety of payment types, including credit cards, ACH transfers and electronic checks. You can use PaySimple in the following ways:
Create and send customizable electronic invoices.

Create and add "buy now" buttons to your existing website.

Use your laptop or desktop computer as a web-based virtual terminal, creating an order and inputting the necessary payment information to process the sale. In this way, you can also accept orders and payment over the phone.
In-person and mobile payments
PaySimple does not have its own lineup of card readers, POS terminals or other hardware. However, you can still accept in-person card payments: The company's website states that its software will "most likely" be compatible with hardware you already have, and PaySimple's app works on Android and iOS mobile phones and tablets and is compatible with third-party mobile card readers.
PaySimple's billing platform lets you set up billing schedules for recurring payments, including online, in-person or mobile payments. The PaySimple billing software also can collect payment details once and automate future payments.
Create and send branded invoices to your customers. Include details like payment terms, invoice items and taxes, then email them with embedded click-to-pay buttons so customers can pay immediately.
The invoice software includes automatic invoice tracking, adding invoices and payments to your customer records. Plus, a real-time dashboard allows you to track accounts receivables, view outstanding invoices, analyze cash flow and purchase trends and more.
Customer relationship management
PaySimple gives you the ability to store and manage customer information. With these records, you can do things like send automated receipts, appointment reminders and invoices. You can give customers access to a payment portal, giving them the ability to view invoices, pay bills, update personal information and see copies of prior transactions.
PaySimple offers direct integration with Mailchimp and Constant Contact to use your customer profiles to develop targeted email marketing campaigns.
PaySimple securely stores your records, automatically tracks received and outstanding payments and updates everything in real time. Additionally, it provides detailed reports of both your customer purchases and payment activity, allowing you to compare current and previous time periods with cash flow and customer reporting.
PaySimple offers customer service by phone, email or through submission of a customer support ticket. Phone support is available Monday through Friday, 9 a.m. to 7 p.m. ET. Additionally, PaySimple provides a number of self-service resources, including a support center with both articles and community discussions, FAQs and a small-business resources section of its website that offers webinars, demo videos, downloads and guides.
The PaySimple service includes a direct QuickBooks Online integration, automatically syncing payment data into the QuickBooks accounting platform in real time. Once you've activated this connection — you must have a separate QuickBooks Online account — the integration will run in the background of your PaySimple platform, ensuring your data is accurate and up-to-date across both systems without requiring manual data entry.
PaySimple charges on a month-to-month basis and doesn't require a contract or charge a cancellation fee. The Service Commerce platform costs $69.95 per month. This subscription fee grants you access to all of the software PaySimple offers, including payments, billing, customer management, mobile app and reporting features.
It's not clear whether every merchant receives access to the lowest fees. The final cost for each transaction depends on factors like the type of card used:
Transaction fee: 2.49% plus 32 cents per transaction (starting rate that will vary based on card brand and transaction type).

Non-qualified surcharge: If the credit card used is a corporate or business card, 1.46% will be added to the per transaction rate.

Rewards surcharge: If the credit card used is a personal or corporate rewards card, 0.11% will be added to the per transaction rate.

On file fee: $5 per month, for use of merchant account.

PCI program fee: $5.95 per month, grants access to PCI tool.

PCI non-compliance fee: $59.95 for every month in non-compliance.
You can allow customers to transfer funds directly from a checking account or pay by check with ACH payments. These types of payments are generally cheaper than card payments.
Fee: 0.25% plus 69 cents.

Non-sufficient funds (NSF) fee: $5.

ACH refund fee: 60 cents.

High-ticket surcharge: No added fee for ACH payments in amounts greater than $5,000.

Monthly minimum: $5, monthly minimum amount of ACH transaction fees, when not met or exceeded the difference is billed.
If you process more than $50,000 per month, PaySimple's website states that you can contact them directly for a quote to receive lower processing rates.
Good for billing, especially repeat customers
The repeat billing and invoicing capabilities that PaySimple provides make it appealing to businesses that use a lot of these services. A business that has repeat customers might like to offer them the ability to independently update their payment method or view other information on the customer portal. The ability to use ACH and electronic checking can save businesses money on processing fees, especially with bigger-ticket subscriptions, like tuition or gym membership fees.
Flexible platform, straightforward software
Regardless of how you want to accept payments — online, in person, by card or by check — PaySimple has the functionality to support you. Its monthly subscription price isn't the cheapest out there, but it gets you access to every service PaySimple offers, avoiding worrying about locked or add-on features.
Complex payment processing fee structure
PaySimple uses quote-based pricing, which makes it difficult to predict your costs or compare PaySimple's pricing to other providers on the market.
PaySimple works only for U.S.-based businesses processing payments in U.S. dollars. Although this may not be an issue for certain businesses, it limits the customer base for others, especially businesses that are based online.
Square is a good alternative for many kinds of businesses, especially newer or smaller ones that don't need a dedicated merchant account.
Square offers payment processing services and, like PaySimple, a variety of ways to accept payments, including online, in person and by invoice. Square does more than process payments. Its software covers inventory management, marketing and customer loyalty programs and it also has a lineup of proprietary hardware.
Square uses a flat-rate pricing structure for payment processing, which is easier to understand upfront compared to PaySimple. Square's pricing information is also easily accessible on its website and doesn't include statement fees, PCI compliance fees, refund fees or many of the other fees that PaySimple charges.
However, while Square software has free versions, you'll need to pay a la carte for certain functions. With PaySimple, you receive access to the entire software suite for one monthly fee.
If you need a dedicated merchant account, you should also consider Payline Data. The company has two monthly subscription levels, $10 and $20. While cheaper than PaySimple, it lacks some features in comparison, like customer management and a customer payment portal.
Payline Data uses the interchange plus model for card transactions, charging:
0.2% plus 10 cents over the interchange rate charged in each in-person payment.

0.4% plus 20 cents over the price of interchange per online or virtual terminal transaction.
The interchange rate charged in each transaction depends on a variety of factors, including the type of card used. Payline Data also offers subscription billing capabilities in order to accommodate service-based businesses.