PNC Merchant Services Review 2022, Plus Top Alternatives
Explore the features and pricing of PNC Merchant Services, as well as some top alternatives.
Many or all of the products featured here are from our partners who compensate us. This may influence which products we write about and where and how the product appears on a page. However, this does not influence our evaluations. Our opinions are our own. Here is a list of our partners and here's how we make money.
If you want your business to be able to accept credit cards — whether in person or online — you'll need to work with a merchant service provider. These third parties can provide you with the capability to accept credit cards and a variety of different payment methods in a capacity that meets your business's needs.
PNC is one of many national banks that offer merchant services to businesses. Like other solutions on the market, PNC Merchant Services allows you to choose from its multiple offerings and utilize the specific terminals and technology that will support your business and provide the payment processing functionality you require.
Although PNC Merchant Services might be appealing to business owners who already bank with PNC, its lack of transparency and concerning customer reviews may drive owners to bypass PNC and work directly with Clover or First Data for payment processing.
Find the right payment provider to meet your unique business needs.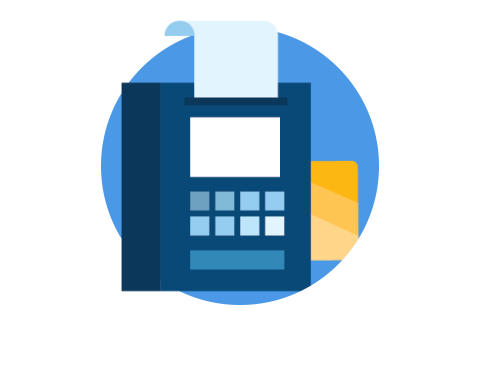 PNC Merchant Services: The basics
As a merchant service provider, PNC Merchant Services will give your business the ability to accept credit cards and other payment methods. Compared to other solutions, the processes behind PNC Merchant Services are more complicated, since PNC is a reseller.
When you work with PNC Merchant Services, First Data is the company that's actually handling the credit card processing and working between the issuing bank (the institution that issues a customer their credit card) and the receiving bank (the bank that receives the funds and deposits them in your business bank account). In the transaction process, PNC is only serving as the receiving bank. PNC creates and maintains a merchant account on behalf of your business that allows you to receive credit card funds. It then deposits those funds into your bank account.
Essentially, instead of dealing with one provider that manages the whole of your credit card processing, you're working with PNC Merchant Services, which, in turn, is working with First Data. Although the behind-the-scenes process is more complicated, PNC Merchant Services can still provide you with a variety of solutions that allow your business to accept credit cards and other payments — in store, online or on your mobile device.
PNC Merchant Services features
The solutions offered by PNC Merchant Services can be broken down into three categories, and the features you receive ultimately depend on the specifics of the solution you choose.
PNC Merchant Services: In-store processing
For businesses that need to accept payments in-store, PNC offers point-of-sale systems through Clover, a subsidiary of First Data. You can choose from Clover's two POS software options, as well as three at-the-counter hardware terminals to accept and process credit cards.
The first Clover POS software plan is called Register Lite. This software allows you to accept and process the full range of payments including credit cards, debit cards, EMV chips and contactless payments. You can also track cash payments and process payments offline. Using Register Lite you can ring up items, discounts and tax, capture electronic signatures and tips and email, text and store digital receipts. Furthermore, this Clover POS software gives you the ability to manage your employees, track sales and generate basic reports.
With Register, the second Clover POS software plan, you have access to all of the functionality included with Register Lite, as well as additional tools for inventory management, loyalty programs, customer feedback, organizing tables and building a mailing list.
Either of these software plans can be combined with the three Clover POS counter hardware options:
Clover Flex: This handheld terminal can process magstripe and chip cards, as well as contactless payments. The Clover Flex also can print receipts, scan barcodes and capture signatures on its display screen.

Clover Mini: The Clover Mini has all of the same functionality as the Flex, but in a mini countertop display. The Mini has a touchscreen and can be used at the counter, as well as carried portably.

Clover Station: The most powerful of the Clover hardware options, the Station is most like your typical register. The Station has all the functionality of the Flex and Mini, as well as a large countertop display and advanced speed and security.
PNC Merchant Services: On-the-go processing
In addition to its in-store processing solutions, PNC Merchant Services offers an on-the-go mobile processing option — also through Clover. You have the ability to use either of the Clover POS software plans with the Clover Go hardware and mobile app.
The Clover Go terminal allows you to accept both swipe and chip cards, as well as contactless payments, by connecting via Bluetooth to your smartphone or tablet. Clover Go is compatible with iOS and Android devices. Using the Clover Go mobile POS app and hardware, you can not only accept and process payments but also manage tips, send digital receipts and record cash or check transactions.
You can also use the Clover Flex hardware terminal for on-the-go processing. Clover Flex is handheld and portable — allowing you to flexibly serve customers and take payments.
PNC Merchant Services: Online processing
PNC Merchant Services also provides a payment processing solution for e-commerce, mail order and phone order businesses. PNC offers online payment processing through the Payeezy payment gateway, also a First Data product. With Payeezy, you can process transactions digitally for a variety of different payment methods including credit cards, PayPal and electronic checks.
There are three Payeezy payment gateway systems that you can choose from, depending on what works best for your business:
RealTime Payment Manager: This web-based system allows you to process individual or batch transactions on your computer, as well as access reporting, a virtual POS terminal, transaction history and more.

Hosted Checkout Page: With this option, you can add the Payeezy gateway to your e-commerce website as a customizable checkout page.

Web Service API: To create a unique payment portal, you can use and customize the Payeezy API and integrate your payment processing into your website or e-commerce application.
The Payeezy gateway is secure, can convert foreign currencies and easily integrates with over 70 e-commerce platforms.
PNC Merchant Services: Security and support
PNC Merchant Services also gives you the option to work with First Data and Clover for additional data security tools. First, PNC offers First Data's TransArmor Protection, which provides encryption and tokenization when a card is swiped.
You also can choose Clover Security Plus, which offers a higher level of security and includes TransArmor Data Protection. Clover Security Plus is a software solution that, in addition to the encryption and tokenization capabilities from TransArmor, provides virus protection, liability waivers and PCI compliance support. Additionally, PNC Merchant Services offers PCI compliance validation from Sysnet.
For customer support, you will have 24/7/365 access to the service center and POS Help Desk by phone. If you have a business bank account with PNC, you will receive additional customer benefits including money management tracking and next-day funding for certain credit card payments.
PNC Merchant Services pricing
Because PNC is a reseller of First Data products, you'll ultimately be paying not only certain costs for PNC Merchant Services themselves, but for the First Data solution you choose as well. Unfortunately, it's difficult to determine the exact pricing of PNC Merchant Services.
Additionally, PNC is not very transparent about its pricing information on its website. As you explore the various merchant service pages, you'll notice a number of footnotes detailing disclaimers regarding services, discounts and fees that make it difficult to determine the cost of PNC Merchant Services as a whole.
There are a few elements to consider when looking at the cost of PNC Merchant Services. First, you can look at the costs of the various software and hardware options that PNC offers through First Data. Even though you're using PNC Merchant Services, you'll also be responsible for any fees related to the cost of your products from Clover or First Data. In the case of Clover POS software, then, you'll be paying either $14 or $29 per month plus a per-transaction fee depending on which plan you choose. You'll also pay for the hardware terminal you want, which can range from $59 to $1,199.
Next, you can consider the per-transaction credit card processing fees PNC lists on its pricing page. This page states that PNC Merchant Services charges a flat 2.6% for in-person swipe or chip transactions and 3.45%  plus 15 cents for online, phone or manually entered payments. However, note that "transaction and other fees that are available through the online application process are not available through other PNC Merchant Services sales channels… pricing is subject to change at any time." This statement seems to suggest, more or less, that PNC offers its merchant services on a quote-based pricing system and doesn't have a standard, transparent pricing model.
Another piece that can factor into the cost of PNC Merchant Services is monthly or one-time service fees. PNC does not explicitly list any of these kinds of fees, but does specify that to use its merchant services, you not only have to apply for a merchant account, but you also have to agree to a minimum three-year term. While it claims that there's no early termination fee for closing your account before the end of that term, it does not mention any other service or account fees you might incur by working with them.
Although you can consider these factors in the pricing of PNC Merchant Services — software, hardware, transaction fees, service fees — it's impossible to determine the ultimate cost without talking to the PNC sales team directly.
Find the right payment provider to meet your unique business needs.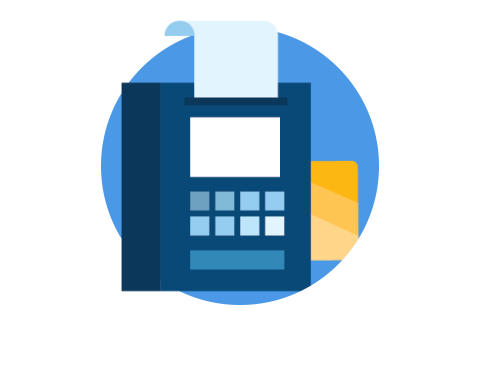 Pros of PNC Merchant Services
There are some possible benefits to choosing PNC Merchant Services.
If you already bank with PNC, you might find it useful to have your business tools in one place and work with one main provider. After all, PNC can not only provide you with merchant services, but also a business bank account, business credit cards and benefits for your employees. Plus, if you already bank with PNC, you'll receive money management tracking and next-day funding for certain credit card payments when also using PNC Merchant Services.
Cons of PNC Merchant Services
Unfortunately, PNC Merchant Services leaves much to be desired.
Working with a large provider like First Data allows PNC to offer a variety of payment processing products, but there is little reason for business owners to work through PNC Merchant Services instead of going directly to Clover or First Data — or another provider altogether. Using PNC Merchant Services is complicated and confusing, adding another player into the payment processing for small businesses. At the end of the day, it seems that working directly with the entity providing credit card processing, like First Data, would be simpler, more cost-effective and ultimately a better choice for the majority of businesses.
PNC provides very little information on its actual service and pricing, other than describing the options and capabilities of the First Data products. Without talking to the sales team, it is extremely difficult to determine the extent of its service, how much it costs and what you can expect when working with PNC.
Additionally, where PNC does specify pricing, it also mentions that it's subject to change at any time and will not be consistent across PNC sales channels. Therefore, with the variety of payment processing options on the market, it may be best to look at providers with more transparent practices and information available to business owners.
PNC Merchant Services reviews
The PNC Merchant Services online reviews are, without a doubt, concerning. Although there is not a prevalence of reviews in general, there also aren't many with a positive outlook on this merchant service provider. PNC Merchant Services reviews are overwhelmingly negative, with a few concerns being mentioned again and again.
One of these concerns, which is not particularly uncommon among payment processors, is hidden fees. Another common complaint is misleading sales tactics reportedly used by PNC representatives. Many customers report that sales representatives either withheld information relevant to their service or made claims that were not reflected in later merchant agreements. In addition to these issues, reviewers also seem to dislike PNC's long contract term and feel that its service is expensive.
Alternatives to PNC Merchant Services
Although PNC Merchant Services might not be the best payment solution for most business owners, there are many other options to choose from.
There's no reason not to go straight to the source if you think any of the Clover point-of-sale systems will meet your business's needs. Clover is a very popular POS system and has great appeal as an all-in-one solution for brick-and-mortar stores. Additionally, the Clover mobile POS offering can be particularly useful if you want flexibility in accepting payments while utilizing a smartphone or tablet you already have. Clover also allows you to expand your capabilities by using any of the numerous third-party apps in the Clover app market.
Although you'll have to pay for both hardware and software, Clover's prices, as well as transaction fees are on par with competitors. Therefore, if you want the functionality of PNC Merchant Services without the confusion and hassle, Clover is a great option.
Whether you're looking for a point of sale for your brick-and-mortar store or a payment integration for your e-commerce website, Square has a number of solutions. Square offers both POS software and hardware. It has a free software option and business-specific offerings (restaurant or retail). For hardware, you can choose from a handful of card readers, as well as Square Stand or Register. With Square's POS system you can accept the full range of payment methods, track inventory, manage employees and, of course, process customer orders.
For e-commerce businesses, the Square Payment platform can be used to accept payments online. You can customize Square's API for your online store or mobile app, as well as integrate with a number of e-commerce platforms. Although the Square fees and final cost will ultimately depend on what type of solution you need, its pricing is more readily available on its website — including flat-rate transaction fees that only vary based on the terminal you use. As one of the most well-known and popular payment and point of sale providers on the market, Square is a worthy alternative to PNC Merchant Services.
A version of this article was first published on Fundera, a subsidiary of NerdWallet.