Toast vs. ShopKeep: Pricing, Features, User Reviews
Compare Toast vs. ShopKeep's features, pricing and user reviews to determine which POS system is right for you.
Many or all of the products featured here are from our partners who compensate us. This may influence which products we write about and where and how the product appears on a page. However, this does not influence our evaluations. Our opinions are our own. Here is a list of our partners and here's how we make money.
Running a restaurant is a complicated business, but luckily the right POS systems can help you keep things running smoothly. If you're looking for a POS solution for your restaurant, Toast and ShopKeep are two names you've likely come across in your research. These two options run on different operating systems and have some unique qualities. This guide can help you decide which might be best for your business.
Accept payments without worry
See our payment provider recommendations that fit your business.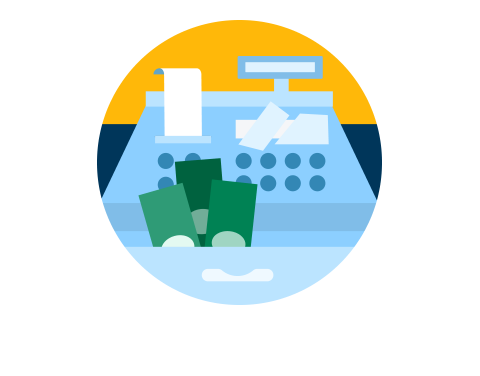 Starting at $69 per month

Starting at $49 per month

Starter, Essentials, Growth plans

Basic, Essential, and Advanced plans

Bundles start at $799; Toast offers proprietary hardware

Tablet-based system; can use one you own, purchase from third party, or buy bundle from ShopKeep

Flat-rate integrated payment processing provided by Toast

Can choose between flat-rate (2.5% + 10 cents per in-person transaction) and interchange-plus pricing

-Order and table management

-Integrated payment processing and insights

-Ring up sales and orders

-Add unlimited inventory items; track inventory

-Detailed sales reports and data

24/7/365 customer support via phone, email, and chat with all plans

24/7 customer support via phone, text, or chat with all plans

Larger restaurants and food service businesses looking for advanced features and all-in-one POS bundles

Smaller restaurants or quick food service businesses, especially those that have existing hardware
The way POS systems are designed today, you can do so much more than just check out customers and close tabs. Modern POS systems offer the ability to view sales reports and employee performance, implement customer-engagement tools and integrate payment processors.
Toast can operate as a handheld device — or mobile POS — so servers can take orders right at a customer's table and send them automatically to the kitchen.
This is a much more efficient way to take orders, as opposed to the server writing down an order, inputting it in the ordering system then it being sent to the kitchen. Customers can also pay tableside (with a credit or debit card) and give feedback right then and there.
This feature is especially helpful if you operate a business in more than one location. You can monitor sales over any time period at any location, as well as labor costs.
Seeing where different locations overlap, whether in product or labor, can really help a business owner streamline more of their processes.
Since Toast is cloud-based, you can make menu updates and changes from any device — meaning you don't have to worry about forgetting to add or change the specials.
You can easily grab your phone and make the necessary changes.
Remote or on-site implementation.

IP54 spill-proof rated hardware.

Flat-rate integrated payment processing.
With ShopKeep, you can customize the menu button layout on the screen and change it as you see necessary. You can also add menu items and modifiers (like the ability to make substitutions or additions). You can do all of that pretty much anywhere with ShopKeep's phone app.
Improved tableside experience
Much like Toast, ShopKeep can also go portable and allow servers to take and send orders right from the table. This not only makes the process quicker but also makes for a better experience for both the customer and the server.
With the added bonus of being able to customize suggested tip amounts that the customer can apply right at their table, your servers might start to see larger tips.
In the food industry, your inventory of ingredients is constantly in flux.
Using ShopKeep to track how much of every ingredient you have, as well as other items in your inventory like dishware, napkins, straws, to-go containers, etc., in real-time will prevent you from running out.
Sync checks across registers.

Accept all payment types.
Both Toast and ShopKeep have pretty similar pricing structures. They both offer different software plan options at a monthly price, plus the cost of payment processing (i.e. transaction fees).
The main difference between Toast vs. ShopKeep pricing is that Toast offers an option to bundle its hardware with its software costs, while this is not something ShopKeep offers. You also have the option to purchase Toast's hardware separately, but generally, you have to purchase hardware from Toast directly, as opposed to using your own.
With ShopKeep, on the other hand, you have much greater flexibility with hardware and therefore, costs associated with that hardware. As an iPad POS system, you can use an iPad you already own, buy one from ShopKeep or get one from a third-party seller. You also have a variety of options for peripherals and other hardware tools as well.
Order and table management.

Flat-rate credit card processing.

24/7/365 customer care through phone, email or chat.

Installation and network configuration.

Automatic feature and software upgrades.

Small restaurants just getting started with a POS system.
From $99 per month plus a customized quote for hardware.
Everything included in Starter, plus:

On-demand delivery driver fleet.

Saved payment and account information.

Available across Android and iOS devices.

Automated push notifications.

Small restaurants that are expanding to off-premise services (like farmers' markets or food trucks).
From $189 per month plus a customized quote for hardware.
Everything included in Starter and Essentials, plus:

Physical and electronic gift cards.

Customizable, points-based rewards.

Links to guest credit cards.

Drag-and-drop email builder.

Automated drip campaigns.

Restaurants that want access to added services to drive new customers and repeat visits.
Accept contactless payments.

Accept sales on your phone.

Add unlimited inventory items.

See your business at a glance.

Real-time sales data on your phone.

Small restaurants that want a low monthly cost but extensive features.
Everything included in Basic, plus:

Track all sales on mobile.

Email marketing with MailChimp.

Small food service businesses that need accounting integration with their POS system.
Everything included in Essential and Advanced, plus:

Unlimited register licenses per location.

Customer loyalty program.

Manage presence on Facebook, Google, etc.

Restaurants and other foodservice businesses that want a POS system, as well as marketing and accounting tools.
While Toast doesn't provide information about its payment processing costs, ShopKeep does show more details on its website. It offers two options for businesses that opt for its POS system.
You can either choose a flat-rate pricing plan — which costs 2.5% plus ten cents for standard in-person transactions — or you can choose an interchange-plus processing plan and work with the ShopKeep team to receive pricing customized to your business.
That said, in terms of POS hardware, you aren't required to purchase your cash register, receipt and kitchen printer, credit card reader, ethernet cable, iPad enclosure, etc. from ShopKeep, but it does offer bundles if you wish to do so.
The pricing for hardware bundles is based on your estimated monthly sales, how many locations your business has and how many registers you think you'll need.
Accept payments without worry
See our payment provider recommendations that fit your business.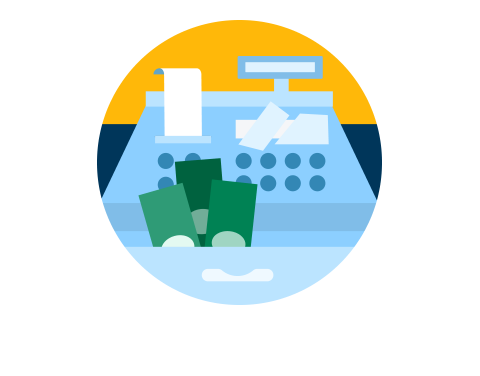 There were two main complaints that came up in numerous below-average reviews for Toast. The first one being that customer service is just not great.
The wait times to speak to someone are very long, and customers didn't feel like their issues were resolved even when they got in touch with someone. For a service like this, that can be really discouraging and frustrating.
The other complaint of note is that the hardware breaks very easily. The credit card readers and handheld units break somewhat often and Toast apparently doesn't replace them, even after paying a monthly fee for a device warranty.
On the flip side, the main praises of customers are the tools offered by Toast and how easy they are to use. One reviewer mentioned that after eight years in the service industry, Toast is the best POS out there. The ease of use is most likely attributed to Toast having stellar setup and training services.
Even though ShopKeep has tools and devices specifically for the foodservice industry, those who gave ShopKeep a below-average review noted that it's not actually an ideal service for the food industry.
One of the common issues mentioned, for example, is placing two orders at the same time. In this situation, customers report that only one order prints out in the kitchen—and you can imagine the type of problems that would cause.
Other reviewers noted that the gratuity feature isn't as built-in as advertised, and customers ended up confused by the customized tipping options.
Customers do, however, love all of the analytics and data reporting. It's easy to pull sales reports and transactions by certain employees in order to keep track of employee performance and overall sales.
If you've ever been to a restaurant, worked at a restaurant or owned a restaurant, you know nothing is ever perfect. It's rare, if not impossible, to find systems that meet every single one of your needs and never glitch.
POS systems are no different. Nevertheless, with two best-in-class options like Toast and ShopKeep, there are a lot of benefits to consider — and either restaurant POS system may be a good fit for your needs.
Easy-to-navigate website.

Option to bundle software and hardware together into one cost.

Features for all types of foodservice businesses including bars and off-premise operations.

Handheld options for tableside service.

Advanced tools available for online ordering and delivery.
Hardware bundles seem to be expensive.

Need to use Toast's hardware to run the software.

No information available on payment processing costs.

Reviews report customer service takes a long time to respond or get in touch with.

Reviews report hardware breaks easily.
Extensive list of features and services, even in the most basic plan.

Affordable cost for the software.

Option for flat-rate or interchange-plus payment processing fees.

Ability to sell in-person or online.

Built-in marketing tools.

Great reporting and analytics capabilities.
Mostly a tablet-based system.

Some features only work fully on a laptop.

Many reviewers noted it's better as a retail POS than a restaurant POS.
Toast and ShopKeep aren't the only POS systems out there — and knowing what all of your options are only reinforces that you're making the right decisions for your business.
To help you with that process, here are some of the top POS alternatives that either focus primarily on the restaurant industry or that have compatibility with both retail and restaurants.
TouchBistro Restaurant POS

POS license: $69 per month

Reservations: Starting at $229 per month

Online ordering: Starting at $50 per month

Gift Cards: Starting at $25 per month

Cloud-based reporting and analytics

Unlimited users and logins for staff

Restaurants that want to pick and choose what is controlled by the POS system so they don't pay for things they don't use

Single Terminal: $69 per month

Multi-Terminal and Enterprise Plans: Customized quote

Order tickets get sent to kitchen right away

Electronic signatures and email receipts

Integrates with Postmates, Uber Eats, Rezy, and more

Small food businesses that don't need any retail aspects of a POS system

Free plan: Only pay 2.6% + 10 cents processing rates

Plus: $60 per month + $40 per month per added POS device

Easy to enter repeat orders

Conversational modifiers for quicker ordering

Integration with Avero, QuickBooks and Plate IQ

Restaurant specific hardware

A small restaurant or food service operation that wants a free, yet full-featured software option
A version of this article was first published on Fundera, a subsidiary of NerdWallet.