USAePay Gateway Review: Pricing, Features, Top Alternatives
This payment gateway provider integrates with other solutions (like PayPal) to allow merchants to process payments.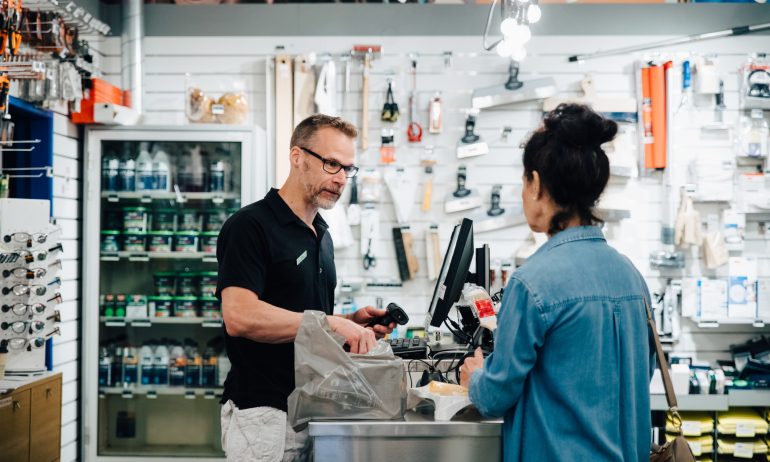 Many or all of the products featured here are from our partners who compensate us. This influences which products we write about and where and how the product appears on a page. However, this does not influence our evaluations. Our opinions are our own. Here is a list of our partners and here's how we make money.
USAePay is one of the oldest payment gateway providers in the industry, and offers numerous features and solutions. It requires customers to work through one of its resellers, however, and no pricing appears on its website.
For these reasons, a payment services provider with more transparent pricing and gateway functionality might be better suited to your business.
Accept payments without worry
See our payment provider recommendations that fit your business.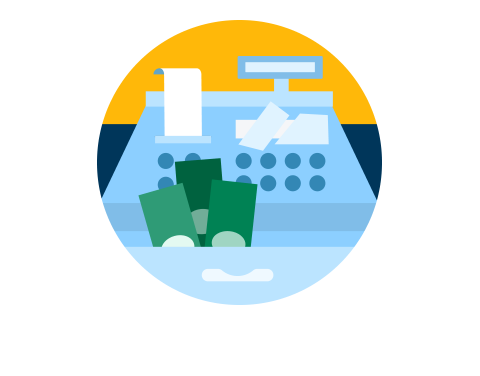 | | |
| --- | --- |
| Software, hardware and payment processing costs | Varies depending on reseller. |
| | E-commerce, retail, mobile and virtual terminal. |
| | Varies depending on reseller. |
| | |
| | 24/7 live phone and email support. |
How does USAePay gateway work?
USAePay is a payment gateway provider, providing merchants the ability to pass on the customer information that makes it possible to accept and authorize payments. Although the gateway serves as the middleman between the merchant and payment processor, USAePay does not actually process payments or offer the merchant account that's necessary to receive payments.
While some payment gateway providers (including Authorize.Net) allow you to purchase their software directly, USAePay does not. Instead, it partners with payment processors such as PayPal or Worldpay (in this case, referred to as resellers) who offer the USAePay gateway as part of their solutions.
By connecting your USAePay gateway to this processor you'd then be able to accept, process and receive payments from your customers. Additionally, you can use the USAePay gateway to accept ACH payments. However, you'll also have to work with a third-party ACH processor to be able to do so.
It's important to note that many merchant service providers (like Stripe or Square) offer payment gateway functionality as part of their solutions, meaning the service will take care of the entire payment process, from receiving customer information to depositing the payment into your business bank account.
However, it's also worth keeping in mind that your business might not need all of the features merchant service providers include. For example, if you just need to connect a payment gateway to your e-commerce software to accept credit cards through that platform, then a gateway option like USAePay might be a better fit.
USAePay offers a variety of different solutions including: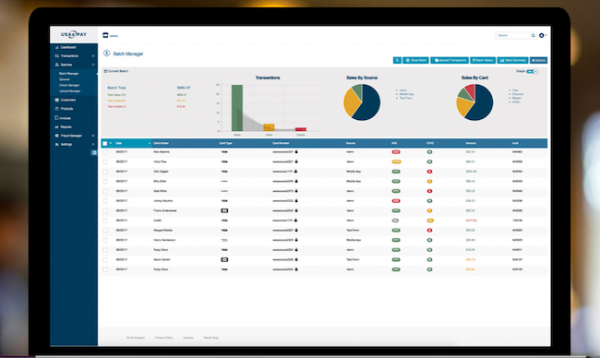 If you opt for the USAePay gateway, you'll have to work through one of its resellers to determine specific pricing. As a payment gateway sold by third-party processors, it does not provide any pricing information on its website. Essentially, your price will depend on the reseller and how it prices its services.
According to the USAePay website, some of its registered resellers include: eMerchant, Axia Payments, PaySimple, iPayment, Talech, Gravity Payments and UMS Banking.
As a payment gateway provider, USAePay doesn't simply allow you to accept payments online; it offers a variety of different ways to get paid. You can use the gateway by integrating with your online shopping cart, creating payment pages for your website, using its virtual terminal, integrating with POS software and connecting a card reader to your mobile device.
With each of the different solution types, USAePay offers more than just its payment gateway software, offering a number of additional tools, and most importantly, PCI compliance, fraud protection and robust customer support.
With API tools available for the majority of its solutions, USAePay further extends your capabilities, providing you with the opportunity to create a unique and customized payment solution.
Pricing isn't transparent
Unfortunately, as a payment solution sold by third-party resellers, there's no standard for USAePay pricing. This doesn't mean a reseller won't offer the USAePay gateway at a fair price, but it certainly makes it difficult to know what to expect, and to compare the overall cost with other options.
Additionally, since other payment gateway and merchant service providers currently offer transparent, accessible pricing, it's difficult to recommend an option that comes with so many cost-related unknowns.
As one of the oldest payment gateway providers, USAePay has not been able to keep up with some of its more technologically sophisticated competitors.
As you can see by looking through the company's website and support pages, the USAePay interface is not as intuitive, clear and appealing as competitors like Square and Stripe. Additionally, the platform is limited in terms of the POS software, EMV devices and additional tools that it can integrate with.
Stripe: Customizable all-in-one solution
If your business doesn't require a dedicated merchant account, Stripe may prove a good fit. It provides much the same capabilities as the USAePay gateway, but is more up-to-date, includes credit card processing and offers transparent pricing.
Stripe allows you to accept the majority of payment types, including credit cards, debit cards and mobile wallets, and can process over 100 different foreign currencies. Like USAePay, Stripe gives you the option to accept payments in the way that works best for your business, including using an embeddable checkout, in-person card readers, invoicing software and connecting to hundreds of platforms and tools. And with its customization and development technology, Stripe allows you to create any type of solution using API tools.
Braintree: Dedicated merchant account
If your business needs a dedicated merchant account, you might want to explore Braintree. The PayPal company includes both a merchant account and the payment gateway you need to accept payments online.
Braintree lets you accept major credit and debit cards, Venmo, digital wallets, ACH payments and of course, PayPal. Additionally, it gives you the ability to accept payments in a variety of ways, integrating with your app or website as well as connecting to e-commerce platforms, accounting and invoicing software and more. Its payment gateway also includes fraud tools, data encryption, reporting, recurring billing capabilities, as well as phone and email support.
It's important to note that Braintree does not directly offer in-person payment processing, but you can connect your account to PayPal to be able to accept in-person payments.
A version of this article was first published on Fundera, a subsidiary of NerdWallet