CashCall Mortgage describes itself as specializing "in low-interest mortgage loans and home refinancing for borrowers with good to excellent credit." How does that work to the advantage of a potential borrower?
"When you're in that 'good' to 'excellent' credit range, you qualify for the best rates out there," says Glenn Costa, vice president of CashCall Mortgage.
Here's what potential customers of CashCall Mortgage can expect.
---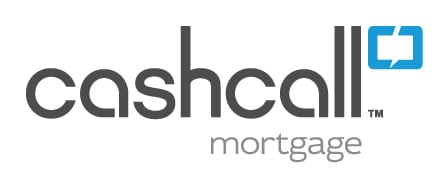 AT A GLANCE
Serves 41 states and the District of Columbia (excluding Connecticut, Delaware, Maine, Maryland, Massachusetts, New York, Rhode Island, Utah and Wyoming).
Minimum loan amount: $75,000. Maximum loan amount is based on conforming loan limits, which vary by county.
Minimum credit score on conventional loans is 680, though government loans can be lower.
Compare CashCall Mortgage with other lenders.
In This Article:
CashCall hang-ups
First off, if you do an internet search on "CashCall," you may not be motivated to make the call. The brand has taken a beating in recent years from negative news. But the "CashCall" referenced in most, if not all, of the legal complaints, Consumer Financial Protection Bureau actions and sketchy lending practices was a predecessor personal loans company.
Impac Mortgage Holdings, a publicly traded company, bought the mortgage assets and licensing of the CashCall name in January 2015. So the alleged sins of the previous CashCall company don't seem to apply to the Impac-owned CashCall Mortgage.
The company, estimated to fund $9 billion in loans in 2016, according to Costa, is a significant, if smallish, player considering the estimated $2 trillion of home loans made in 2016.
CashCall Mortgage loan products
CashCall Mortgage offers purchase and refinance loans, FHA- and VA-backed mortgages, but doesn't lend jumbo loans (mortgages over $424,100 in most counties, higher in more expensive markets), adjustable-rate mortgages, or home equity loans and lines of credit. However, the product mix is always changing with prevailing market conditions, Costa says.
The average CashCall Mortgage customer has a 710 FICO score and a $310,000 loan amount, Costa says. Fully 90% of loans in 2016 were mortgage refinances.
» MORE: Use our mortgage calculator to find out your monthly mortgage payment.
Although CashCall Mortgage does not consider alternative credit data like utility and rent payments, Costa says that in 2017 the lender is looking to expand loan offerings to borrowers that may be self-employed or other customers who "write off a good amount of their income on their tax returns" and find it difficult to get financing.
CashCall Mortgage fees
Costa says CashCall Mortgage's lender fee is $995 but adds that "no closing costs" loans are also available. Remember, though, that's when fees are rolled into your mortgage, increasing the interest you pay.
CashCall Mortgage offers free rate locks for 45 days on purchase loans, 15-day rate locks on refinances.

The CashCall mortgage process
For practical purposes, CashCall Mortgage is not an online lender. Business is done primarily by phone. Pushing the "Apply" buttons on cashcallmortgage.com will take you to an online information form. You can go as far as you want through the questionnaire or hit the "Call Me" button. Either way, you won't complete an official loan application online, though you can get the process started by supplying as much information as you wish.
When you submit the form, it triggers a callback from a loan officer to discuss fees and loan options.
Time-saving features such as electronic employment verification and online tax return verification capabilities "are in the works," according to Costa, but not currently available.
Average loan closings occur within 21 days.
What CashCall Mortgage does best
Provides a good selection of loan products for purchase and refinance.
Where CashCall Mortgage falls short
Doesn't lend jumbo loans or adjustable-rate mortgages.
No home equity loans and lines of credit.
Asked how CashCall Mortgage would most like to improve over the course of 2017, Costa says, "Educating borrowers on how mortgages actually work."
"It's not just about rates increasing and rates decreasing and what the government is doing," he adds. "It's really about what the mortgage is supposed to do for you. As far as your financial situation as a borrower or your needs financially."
More from NerdWallet
Get Preapproved for Your Mortgage
The pros and cons of home equity lines of credit
Best lenders for FHA loans
Hal Bundrick is a staff writer at NerdWallet, a personal finance website. Email: hal@nerdwallet.com. Twitter: @halmbundrick.
NerdWallet's star ratings for mortgage lenders are awarded based on our evaluation of the products and services that lenders offer to consumers who are actively shopping for the best mortgage. The six key areas we evaluated include the loan types and loan products offered, online capabilities, online mortgage rate information, customer service and the number of complaints filed with the Consumer Financial Protection Bureau as a percentage of loans issued. We also awarded lenders up to one bonus star for a unique program or borrower focus that set them apart from other lenders. To ensure consistency, our ratings are reviewed by multiple people on the NerdWallet Mortgages team.