Credit Card 'Hacks' That Don't Actually Work
Credit card 'hackers' are constantly coming up with ways to get as many perks as possible, but some tricks can backfire.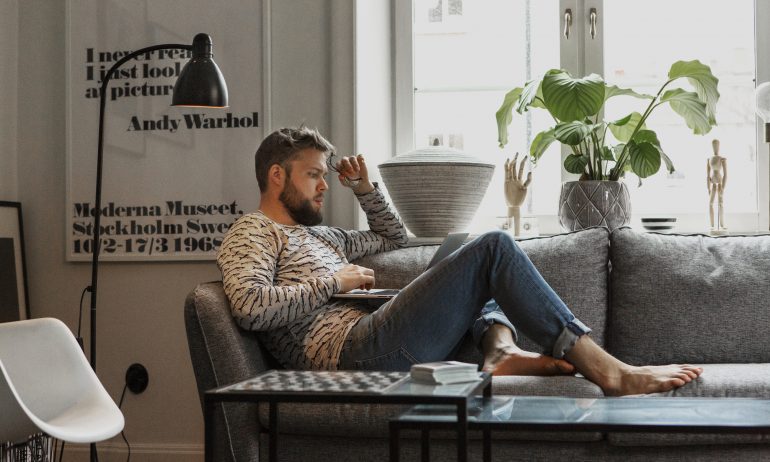 Many or all of the products featured here are from our partners who compensate us. This may influence which products we write about and where and how the product appears on a page. However, this does not influence our evaluations. Our opinions are our own. Here is a list of our partners and here's how we make money.
Getting a credit card that offers a good rewards program is a smart idea. You do your spending as usual, all the while racking up points, miles or cash back.
But some people aren't content to just earn average rewards from their cards. These credit card "hackers" are constantly coming up with schemes to eke out as many perks as possible.
It turns out, though, that some common credit card tricks can backfire. Tactics that may have worked in the past can backfire greatly in today's credit card landscape. Here are a few credit card hacks that (probably) aren't hacks at all.
Canceling a card before paying the annual fee
Credit cards that carry an annual fee usually also provide a hefty sign-up bonus to new customers. As an added perk, it's not uncommon for issuers to waive annual fees for the first year. This has led many hackers to sign up for a bunch of cards, get the welcome bonuses, then cancel the cards before the annual fee hits.
If you're one of them, the joke may be on you: If you don't use the points or transfer miles to your frequent flyer account before closing the card, you could lose them. Issuers' policies vary a lot, but you'll have to be careful about your rewards when closing an account. Be sure to read your card's terms and conditions thoroughly.
Plus, you may be barred from being approved for cards from that issuer in the future. Banks are interested in forming a long-term (and mutually beneficial) relationship with their customers and can lose money from fly-by-night cardholders.
If you have a credit card that you're not getting enough value from when the annual fee comes due, consider downgrading the card instead and keeping the relationship you have with the bank intact.
Canceling and reopening a card for multiple sign-up bonuses
Opening and closing a card several times to get the sign-up bonus many times used to be a common hacker's trick. But over the years, issuers have put varying guardrails in place to prevent this activity.
Chase, for example, clearly states that you will not earn a bonus on many of its cards if you've received a bonus on that card within the past 24 months, or 48 months for its Sapphire-branded cards. Plus, Chase has an unwritten rule that prevents you from being approved for any new card if you've gotten more than 5 new cards — across any card issuers — in the past 24 months.
American Express has a "once per lifetime" rule that prohibits you from earning a bonus on the same card more than once. In fact, when customers apply for a card, Amex states in its terms, conditions and disclosures that it will "consider the number of American Express Cards you have opened and closed as well as other factors in making a decision on your welcome offer eligibility."
Citi limits you to earning a bonus on many of its cards to once every 48 months. That 48-month rule also applies across its entire portfolio of ThankYou® points-earning cards. That means if you opened a new Citi Premier® Card one year, you wouldn't be eligible to receive a bonus on the Citi Prestige® Card the next year.
Purchasing prepaid cards with credit
Many credit card hackers get frustrated when they can't use their plastic to pay for regular expenses, like rent or utilities. A workaround to this is to use a credit card to purchase a prepaid card, and then use the prepaid card to pay bills.
But many retailers that provide prepaid cards have caught on to this trick and are now forcing customers to use cash. There have been reports that some CVS retailers have stopped accepting credit cards for a popular type of reloadable card, much to the disappointment of hackers.
Some options, like Plastiq, allow you to use credit cards to pay bills that don't normally accept cards. But in most cases, the fees you'll pay will outweigh the credit card rewards you'll earn on the transaction.
Buying items to earn rewards and then returning them
Ever been torn about which shirt to buy so you load up your cart with 10 options, figuring you'll return the ones you don't want? While this strategy may help you find the perfect clothing option for your big day, it won't earn you 10 times the credit card rewards.
When your credit card gets refunded for your return, the points, miles or cash back you earned on that purchase will be subtracted from your rewards balance. That includes any bonus rewards you may have earned.
You may not see the rewards disappear as quickly as you see the refund post to your account, but rest assured that at statement closing you'll see your rewards balance decrease.
Sending payments to friends
Digital payment options like PayPal and Venmo have made it fast and easy to move money around. Need to send money to pay back your friend who bought you dinner last week? To your neighbor for babysitting? To your sister for your share of Mom's birthday present? With a few swipes, that money can be sent instantly with these services.
But you can't hack your way to loads of extra credit card points for these money transfers without consequence. Unlike when you use a debit card to send money, you'll get hit with fees to use your credit card.
PayPal and Venmo both charge a fee of around 3% to use a credit card to send money to people. Even if you use a good rewards card for the transaction, you'll generally earn 2% or less, meaning the fee will outweigh the reward.
AmEx does have a feature called AmEx Send, which lets you use your credit card to send money via Venmo and PayPal without fees. The catch? You won't earn any rewards on those transactions.
Get more smart money moves – straight to your inbox
Sign up and we'll send you Nerdy articles about the money topics that matter most to you along with other ways to help you get more from your money.