Product Liability Insurance: How It Works, Who Needs It
Product liability insurance can help protect businesses involved in the distribution and sale of goods.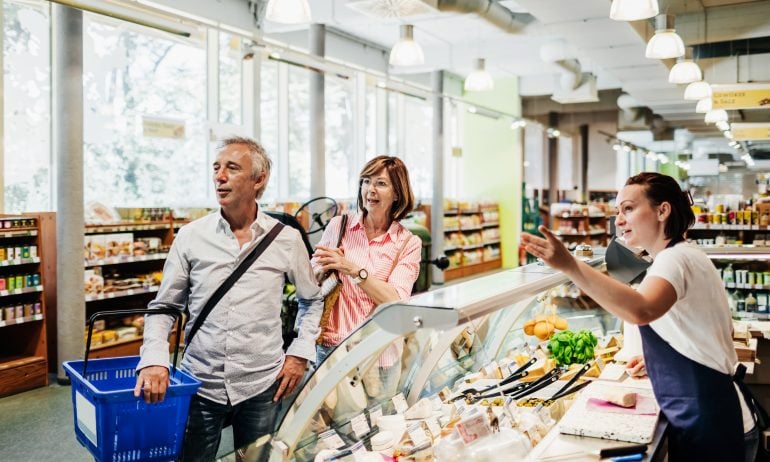 Many or all of the products featured here are from our partners who compensate us. This may influence which products we write about and where and how the product appears on a page. However, this does not influence our evaluations. Our opinions are our own. Here is a list of our partners and here's how we make money.
Product liability insurance helps protect a company against financial loss related to a defective product. Many small-business owners purchase it to shield their business, and in some cases their personal assets, from customers' expensive personal injury claims.
Not exclusively for manufacturers, product liability insurance can help protect any business involved in the distribution and sale of products.
Here's what this kind of covers, how much it costs and how to evaluate quotes and select a policy that's right for your business.
Product liability insurance helps protect a business when there's a claim that a product it made or sold caused harm. Claims of physical injury or property damage can be brought by the buyer of the product, a user of the product or a bystander.
The physical harm or damage caused by the product can be the result of the following:
Just about any product has the potential to cause harm or property damage. For example, food sold at a restaurant could make someone sick. A small toy not labeled correctly could be a choking hazard. A computer purchased online might overheat and cause damage. A mower repaired at a local shop could malfunction and injure the user.
Product liability insurance is not legally required, but a business that does any of the following product-related activities would want to consider purchasing it:
The cost of this type of insurance varies widely. The average annual cost for these policies is about $1,200 for small businesses in the manufacturing, retail and wholesale industries with revenue of less than $1 million, according to an analysis of rate quotes by AdvisorSmith, a website that reviews small-business insurance and other products. However, the amount you pay will depend on the risk level associated with your business.
Some factors that may influence your premium amount include the following:
Product liability insurance would typically help with the following costs associated with an injury or property damage claim:
The following would not be covered by product liability insurance:
Product liability insurance can be purchased individually or as part of a general liability insurance policy.
Also, a is often available to small businesses and can include product liability insurance. Typically, a BOP offers commercial property, general liability and business income protections. Depending on the insurer, there may be options for cyber liability, equipment breakdowns, rented vehicles and more. This bundling of insurance policies into one package can result in a lower overall cost for a small business.
A licensed commercial insurance agent can help you find insurance for your business. You can shop online and get a quote. Or, you can call an insurance company and talk to a representative.
According to the Insurance Information Institute, the companies with the largest market share in commercial insurance by premiums written in 2020 included:
There are many other insurers that can provide this type of coverage. To help you make coverage and pricing comparisons, you'll want to get quotes from a number of different insurers.
The insurance company will often recommend coverage limits based on your business and may give you the option to select a deductible amount. A policy typically has an occurrence limit and an aggregate limit. The occurrence limit is the maximum amount the insurer will pay per claim. The aggregate limit is the maximum amount the insurer will pay in total for multiple claims during the policy period.
For example, a business may have a policy of $1 million per occurrence, $2 million per aggregate. A claim of $1 million or less would be paid by the insurance company, minus any required deductible. Any amount over the $1 million would be the responsibility of the business. If multiple claims are filed during the policy period, the total amount the insurer would cover is $2 million. Any amount over that would be paid by the business.
If your business uses retailers to sell your products, the coverage limits you select for your policy would also need to meet their requirements.
You can expect every insurance quote you receive to be slightly different, but it's easier to compare quotes if they have similar coverage limits and deductible amounts. A review of the following areas can help you evaluate the quotes:
Ideally, you want the cost of the policy to fall within your budget. Quotes that are slightly over budget may still have potential, but ones that fall well outside your budget may need to be set aside.
The coverage limits may vary between the quotes, but they should be similar if you provided the same information during the quote process. A higher coverage limit is generally better, unless the cost is not affordable.
A higher deductible can reduce your insurance premium, but your business will be responsible for this amount if a claim is filed. Select an amount that won't put your business in a financial bind if it becomes necessary to pay the deductible.
When purchasing insurance, it's important that the company issuing the policy has the financial ability to pay claims. Five independent agencies provide ratings on the financial strength of insurance companies, according to the Insurance Information Institute; these are A.M. Best, Fitch, Kroll Bond Rating Agency (or KBRA), Moody's and Standard & Poor's (or S&P). These agencies have different rating scales and may not always agree, but you can arrive at prevailing opinions by comparing a few ratings.
The cost of product liability insurance can vary significantly. The best way to know if you are getting a good deal is to shop around and review at least three quotes.
BOPs generally combine liability, commercial property and business interruption coverage into a single policy that can be less expensive than individual policies.
Carefully weigh the coverage a policy provides against the costs. A cheap policy may be tempting, but not having the protection you need when facing a claim can be costly to your business.