Retail Insurance: What It Is, How to Get It for Your Business
Retail insurance protects your business from potential lawsuits and other losses and may be required for a commercial lease.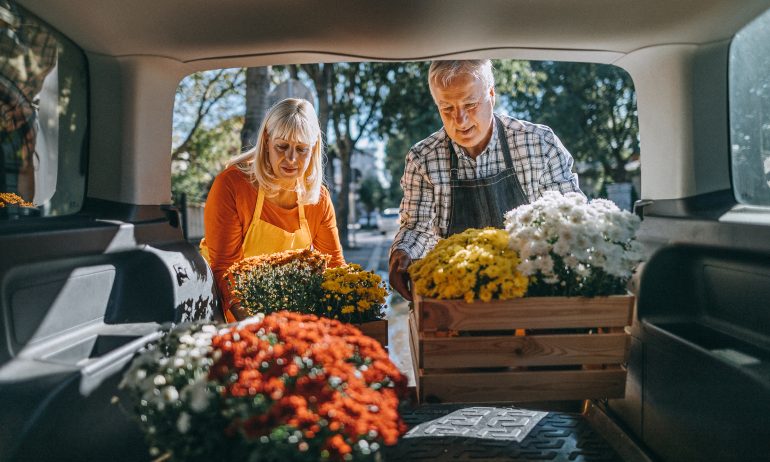 Many or all of the products featured here are from our partners who compensate us. This may influence which products we write about and where and how the product appears on a page. However, this does not influence our evaluations. Our opinions are our own. Here is a list of our partners and here's how we make money.
Most retail stores should have general liability and commercial property insurance to protect their businesses against common risks, such as customer injuries and property damage. In fact, in order to rent retail space, a landlord may require proof of both types of before approving your lease application.
Although these policies may be sufficient for some retailers, others may benefit from additional types of coverage, such as commercial auto insurance or business interruption insurance.
Here's what you need to know about retail business insurance, as well as how to find the right coverage for you.
Retail business insurance can protect your store from potential lawsuits and other losses. The right retail insurance should cover everyday risks, as well as risks that are unique to your individual operations.
Here are some of the common risks that retailers face:
Flower shops, e-commerce businesses, jewelry stores, clothing stores and grocery stores are all examples of the types of businesses that should have retail insurance.
At a minimum, most retail businesses should have general liability insurance and commercial property insurance, especially since these types of policies can be required to lease a retail storefront.
protects your business's physical assets including equipment, furniture, computers, inventory, documents — as well as the building and outdoor signs attached to them.
This type of policy covers damage as a result of certain hazards, accidents, and weather events, such as:
Therefore, if your bookstore experienced a fire and several rare books were destroyed, your commercial property insurance would help cover the costs to replace them.
Business property insurance does not normally cover flood or earthquake damage, however. If your business is located in an area where these hazards are a concern, you can work with your insurance provider to add coverage to an existing policy or purchase policies separately.
Every retail store has different insurance needs, so although general liability and commercial property insurance can protect your business against standard risks, you may want to consider additional coverage.
The chart below shows some of the that may be applicable for retail businesses, and what these policies typically cover.
If you need to purchase multiple types of retail insurance, you might choose to bundle coverage through a . A standard business owner's policy combines general liability insurance, commercial property insurance and business interruption insurance. However, these policies can be customized based on your business needs.
For example, The Hartford gives you the ability to add data breach coverage, professional liability coverage and/or utility services coverage to its business owner's policy — depending on the type of business you run.
The cost of your retail insurance will vary based on a range of factors, including:
Generally, the more insurance coverage you need, the more you'll have to pay for your policy. For example, an online, likely will pay less for retail insurance compared with a retailer with a physical storefront and multiple employees. If you're looking to save money on your retail insurance, a business owner's policy can be a more affordable option.
The best way to get an accurate estimate of how much retail insurance will cost is to get a customized quote for your business.
To get business insurance for your retail store, you can follow these six steps:
1. Assess your risks. What hazards, disasters, accidents or lawsuits might impact your business? Does your flower store have a fleet of delivery vans that employees drive? Does your computer repair shop have a backroom full of equipment that could be subject to theft or damage? Consider the common and business-specific risks that your retail store faces.
2. Determine your coverage needs. Based on the risks you've identified, think about which types of retail insurance can best protect your business. You might start with general liability insurance and commercial property insurance but consider other policies or add-on coverage as well.
A retailer with employees, for example, will likely need workers' compensation insurance. An e-commerce business may benefit from .
3. Decide how to shop. You can choose from several options when shopping for retail business insurance, depending on your preferences. You can work with a broker, contact providers directly or use an insurance marketplace.
An could be helpful if your retail store has complex coverage needs, like if you need multiple policies, or have never purchased insurance before. On the other hand, if you'd like to take a more hands-on approach and purchase your policies quickly, you might opt for either of the other options.
4. Choose a provider. NerdWallet recommends getting quotes from multiple insurance providers in order to make the decision that's right for your business. When choosing a provider, you'll want to look at the policies offered and consider factors such as coverage, liability limits and cost.
You should also compare individual providers themselves. Evaluate customer service, how to file a claim, and other administrative processes, as well as online reviews and complaints.
If you need a place to start, Next Insurance is an online insurance provider that offers a dedicated retail insurance policy. Traditional providers Nationwide and The Hartford also offer customizable business owner's policies designed for retailers.
5. Purchase your policies. Once you've decided which provider is best for your retail business, you're ready to purchase your insurance coverage. After buying your policies, you should sign up for an online account (if available), learn how to make your payments, as well as file a claim and contact customer service.
If you need proof of insurance for a commercial lease application or agreement, you'll want to request a from your provider.
6. Review and renew your coverage. Generally, you can reevaluate your retail insurance coverage on an annual basis when your policies are up for renewal. It's important to keep your policies up to date every year, especially if they are required for a lease agreement. However, if your business experiences a significant change within the year that opens up new risks — such as expanding to another location — you may decide to reevaluate your coverage at that time.