Toast vs. Square: Which Is Right for Your Business?
Let's compare Toast vs. Square to see which restaurant POS system is best for your restaurant.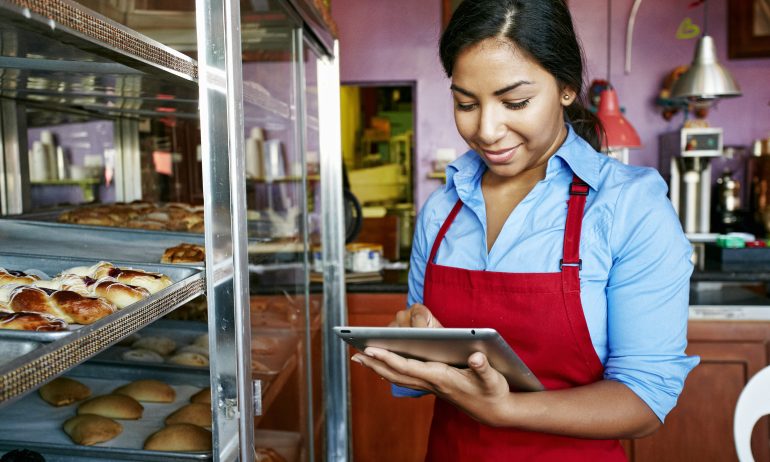 Many or all of the products featured here are from our partners who compensate us. This may influence which products we write about and where and how the product appears on a page. However, this does not influence our evaluations. Our opinions are our own. Here is a list of our partners and here's how we make money.
When it comes to restaurant merchant services, you're not starved for choice. Two popular options in the restaurant point-of-sale (POS) space are Toast POS and Square for Restaurants. Both boast thousands of restaurant clients across the U.S., from food trucks to quick-service restaurants to high-end dining establishments. If you're stuck between these two options, this overview should help.
Accept payments without worry
See our payment provider recommendations that fit your business.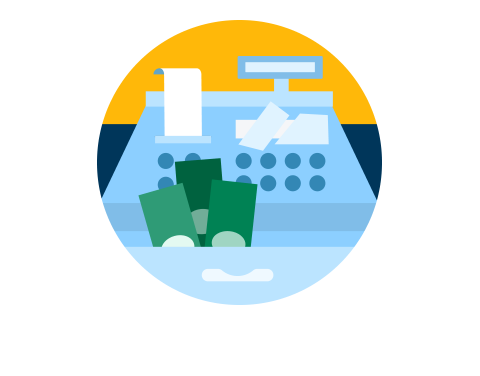 Toast is generally best for experienced restaurateurs who want a scalable solution for their business. For newer businesses, Square for Restaurants is a fantastic option. It has options available for a lower price tag and all the basic features you need to get started. You can use it to get your business off the ground and upgrade in the future if needed.
Toast vs. Square: Similarities
Both Toast and Square provide small-business owners with the hardware, software and payment processing tools they need to run their restaurant. Both are also cloud-hosted, so your information is stored on a server and transferred to your device through the cloud.
Square and Toast are payment service providers, meaning payments they process from all their clients are deposited into one merchant account, as opposed to giving every client their own dedicated merchant account. Aggregated merchant accounts come with a higher likelihood of account holds and terminations, given that the processor has to mitigate the risk of accepting payments from a large number of merchants.
Overall, Toast and Square are both capable of doing the essentials, from turning out orders to managing deliveries. Each service even offers its own loyalty program.
But the key difference when it comes to Toast vs. Square is how each product delivers its service, and what the experience of using each is like.
As a POS system created for restaurateurs by restaurateurs, Toast has some marked advantages over Square, which creates POS solutions for all different business types. Here are the areas where Toast beats Square.
When it comes to the "stuff" contained in the POS software, Toast simply has more than Square. Some things you can do with Toast that you can't do with Square include managing online orders, sending purchase orders to vendors, and allowing customers to order via kiosks. Toast also comes with a variety of standard tools that you have to pay extra for with Square, like sending marketing messages and administering payroll.
To help you learn how to use your complex POS system, Toast offers on-site installation and training. Square does not.
Toast is also a more user-friendly POS system thanks in part to the kiosks and handheld ToastGo POS device. These tools allow restaurant businesses to serve customers in whatever way is easiest for them. Toast also provides minimalist interfaces, preparation instructions with every dish, time estimates on when dishes will be ready to be served, foreign language support and numerous reports that will help you understand every aspect of your business.
Toast was created by people in the restaurant industry who understand exactly what's needed to run this kind of business efficiently.
This is a bit of a close call. Square makes very good POS hardware. In fact, the Square Stand is one of the most ubiquitous pieces of POS hardware on the market today. But Toast takes the cake here because it sells more tools that restaurant owners need, including customer-facing displays, user-facing kiosks and kitchen display systems. The ToastGo is also a great tool for taking and processing orders tableside. The Square Terminal can do some of what ToastGo does, but it's not specifically designed for restaurants.
While Toast has thought of most things that restaurant owners need, Square for Restaurants isn't to be overlooked. It may not do 100% of what Toast does, but it has one distinct advantage — it offers a variety of plans, some of which are more affordable than Toast.
Square will cost you $0, $60 or $299+ per month for use of its software, while Toast will cost you $79. What's more, Square will charge you only an additional $40 per terminal per month, whereas Toast will cost you $50. Hardware prices are fairly comparable, although you can get a Toast POS terminal bundle ($1,350) for slightly less than what it costs for a Square terminal bundle ($1,373).
Overall, you need to look at what your restaurant needs are to determine which product is more cost-effective. If you can operate with only one POS terminal, the difference between Square and Toast is $19 per month, which is negligible. However, the more POS terminals you need, the bigger the price difference becomes.
Square started as a payments company, and it's pretty good at payment processing. When you buy a Square POS bundle, you'll get a Square credit card reader, which is one of the most reliable credit card readers on the market. You'll also get a mobile credit card reader, which you can attach to an iPhone to accept magstripe payments tableside.
More importantly, Square offers a very generous credit card processing rate of 2.6% + $0.10. If you use a Square Register to process payments, that price drops to 2.5% + $0.10. Toast has quote-based pricing, so it's hard to say what you'll be charged. It could be as low as Square's rate, or it could be much higher.
Which one is right for your business?
For standout restaurant-specific features, Toast comes out ahead. Its on-site installation and training services can also be a plus. For those looking for plenty of features and more lower-cost options, Square is a strong pick.
A version of this article was first published on Fundera, a subsidiary of NerdWallet.