Best of
10 Best Seattle Mortgage Lenders of 2020
At NerdWallet, we strive to help you make financial decisions with confidence. To do this, many or all of the products featured here are from our partners. However, this doesn't influence our evaluations. Our opinions are our own.
Looking for a Seattle mortgage lender? We researched Seattle's best mortgage companies so you can compare loan options, mortgage rates and more.
Summary of Best Seattle Mortgage Lenders of 2020
| Lender | Best For | Minimum Credit Score | Minimum Down Payment | Learn More |
| --- | --- | --- | --- | --- |
| Caliber | first-time home buyers | 620 | 3% | Read review |
| Quicken Loans | quick-response customer service | 620 | 3% | |
| Guild Mortgage | down payment assistance | 620 | 3% | Read review |
| Bank of America | jumbo loans | 620 | 3% | Read review |
| Fairway Independent Mortgage | mobile app experience | N/A | 3% | |
| Chase | conventional loans | 620 | 3% | Read review |
| loanDepot | strong customer service | 620 | 3.5% | Read review |
| Flagstar | renovation and construction loans | 620 | 3% | Read review |
| Navy Federal | military members and their families | N/A | 0% | Read review |
| PrimeLending | borrowers with past credit issues | 620 | 3% | Read review |
Caliber: NMLS#15622

Quicken Loans: NMLS#3030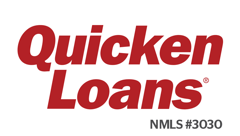 Guild Mortgage: NMLS#3274
Bank of America: NMLS#399802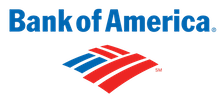 Fairway Independent Mortgage: NMLS#2289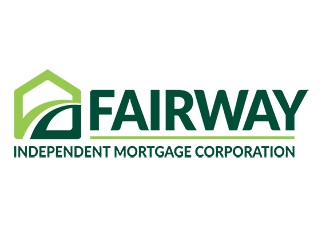 Chase: NMLS#399798

loanDepot: NMLS#174457

Flagstar: NMLS#417490

Navy Federal: NMLS#399807

PrimeLending: NMLS#13649

» MORE: See more Washington mortgage lenders
Local mortgage lenders in Seattle
While these lenders have not been reviewed by NerdWallet, they do a lot of lending in Seattle and are popular with the city's mortgage shoppers. Check them out if you want to include a local company or two on your list.
Participates in down payment assistance programs.
Offers special loans for medical professionals and borrowers with unique income streams.
Provides mortgage lending customer service only Monday through Friday.
Has over a dozen home loan centers in and around Seattle.
Offers membership to anyone who lives or works in Washington state.
Does not charge origination fees on conventional mortgage loans.
Works with third-party companies to provide rebates on real estate agent commissions.
Over a dozen branch locations in and around Seattle.
An independent mortgage company headquartered in Bellevue, Washington
Has a program that reimburses the down payment amount if the property is sold at loss in the future.
Offers a guarantee that pays a seller $2,500 if a borrower makes an offer and the loan then falls through.
Has only one branch location in Seattle.
Primarily serves high-tech or telecom company employees and their families.
Doesn't offer FHA, VA or USDA loans.
Offers a specialized 5/5 adjustable-rate mortgage.
Has only one branch location in Seattle.
More from NerdWallet
Last updated on January 2, 2020
Methodology
NerdWallet's selection of mortgage lenders for inclusion here was made based on our evaluation of the products and services that lenders offer to consumers who are actively shopping for the best mortgage. The six key areas we evaluated include the loan types and loan products offered, online capabilities, online mortgage rate information, customer service and the number of complaints filed with the Consumer Financial Protection Bureau as a percentage of loans issued. We also awarded lenders up to one bonus star for a unique program or borrower focus that set them apart from other lenders. To ensure consistency, our ratings are reviewed by multiple people on the NerdWallet Mortgages team.
To recap our selections...
NerdWallet's Best Seattle Mortgage Lenders of 2020