4 Used-Car-Buying Scams and How to Avoid Them
Knowing these common car-buying scams can help you avoid buying a damaged or unsafe vehicle.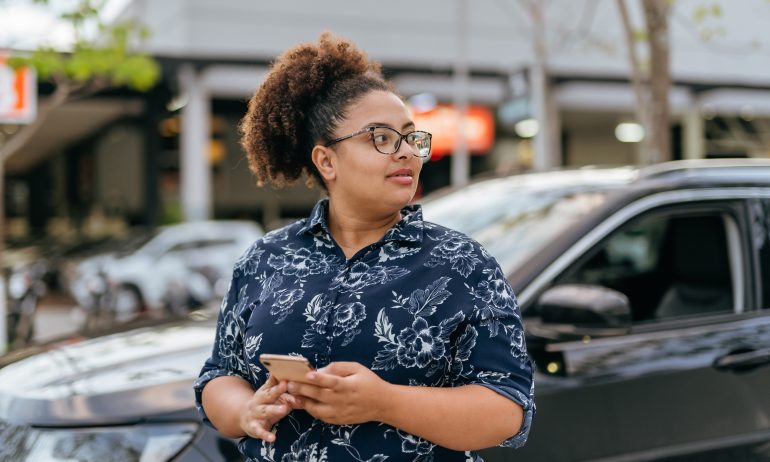 Many or all of the products featured here are from our partners who compensate us. This influences which products we write about and where and how the product appears on a page. However, this does not influence our evaluations. Our opinions are our own. Here is a list of our partners and here's how we make money.
Buying a used car instead of a new one can have its advantages — like potentially saving you money. Unfortunately, buying a used car also comes with a downside — scams. Used-car-buying scams prey on unsuspecting consumers to trick them into buying a vehicle that's unsafe, damaged or older than advertised.
Despite new tools at consumers' disposal and laws that make things harder for unscrupulous sellers, used-car-buying scams are still common. And they can be more prevalent when buying from a private-party seller and not from a known or trusted dealer. 
Knowing these four common car scams and how to avoid falling for them can help keep you and your money safe. 
Title washing scams typically involve illegally removing or altering information on a car's title to conceal major problems, including information about liens, salvage titles or rebuilt titles. 
Through title washing, a car can be presented as something it's not, warns Brian Moody, executive editor for Autotrader, an online marketplace for car buyers and sellers. 
A car with "rebuilt" on the title "means that a qualified shop has restored the car to a point that is acceptable to the state, and it has passed a state inspection saying it's safe," he says. "A car that hasn't been repaired by a qualified garage might be one where a buyer could be misled."
For example, when a car is deemed a total loss due to a serious accident, fire or flood, it is issued a salvage title to alert future buyers. If the car has been restored by a qualified shop, the title will note "rebuilt." A title washing scam might involve a seller retitling a car — one that might have previously had a rebuilt title — in a different state with slightly different laws so that it appears to have a "clean" title. 
Title washing scams can be common when it comes to water-damaged cars or flooded cars taken from hurricane or storm sites. Scammers may clean these cars up before they receive the title of "salvage" or "total," and then move them across state lines and sell them to unsuspecting buyers. 
These types of scams can lead to a buyer purchasing a damaged car for more than it's worth. 
Odometer rollback scams involve the tampering with or altering of a vehicle's odometer to reflect a lower mileage than the car actually has. Although this scam may have been more prevalent before the age of digital odometers and before federal laws that made it illegal, it still occurs. 
The National Highway Traffic Safety Administration, or NHTSA, estimates that more than 450,000 vehicles are sold each year with altered odometer readings, costing buyers more than $1 billion in annual losses. 
Because cars with higher mileage are typically valued for less, shady sellers can potentially increase the value of a car and make more money by resetting an odometer to reflect lower mileage.
In cases of curbstoning, dishonest independent sellers or unethical dealers will typically meet a buyer in a private setting, like in an empty parking lot or alongside a curb — which is where the scam's name comes from — to sell a damaged car or to avoid having to abide by certain laws.
Licensed dealers are required to observe state and federal regulations that protect consumers. An unethical dealer might pose as a private seller to avoid these rules and sell you a damaged car without going through the proper legal channels.
Similarly, a private seller who sells a certain number of used vehicles is also required to obtain a license. Private sellers who participate in curbstoning should usually be licensed but avoid doing so in order to duck costs or hide fraudulent activities. 
Customers who fall for curbstoning can end up buying a problematic car from an unscrupulous seller who is committing fraud.
4. VIN cloning or car cloning
Each car has a unique vehicle identification number, or VIN, which can be used to register a car, to find out information about a vehicle and more. Stealing the VIN of a legally registered car and using it for a stolen car is a car cloning scam. Car cloning can happen in a private party transaction or with a shady dealer.
Car cloning can have serious consequences for unknowing buyers. If you purchase a car with a stolen VIN and the theft is later discovered, your car will be taken and you'll still be on the hook for any remaining amount owed on the vehicle. 
How to avoid used-car-buying scams
In addition to understanding the most common types of scams, there are steps you can take to protect yourself from falling victim to car-buying scams. They include the following:
Get a vehicle history report 
A crucial first measure to take when buying a used car is to look at its vehicle history report. These reports give you information about a car's past, including information about past accidents, maintenance records, mileage, previous owners, recall information and more. To be sure you're getting accurate information about a car, make sure the history report is from a trusted provider like Carfax or AutoCheck. If the seller doesn't provide you with one, you can purchase a vehicle history report on your own. 
Vehicle history reports can alert you to scams by making it easy for you to check for discrepancies between what you're being told by a seller and what the records of the vehicle indicate. 
Get an inspection from a trusted mechanic 
"Potential buyers should always get a mechanic to examine a used car for them because they can see parts of the car the consumer will never be able to see," says Patrick Olsen, executive editor for Carfax. 
These inspections can save you money in the long run by pointing out potential problems that might decrease the value of the vehicle or make it unworthy of buying. 
Buy from a reputable dealer or seller 
According to Moody, buying a used car from a reputable dealer in your area might make you less susceptible to scams than if you purchase from an unknown independent seller. 
"Private party cars can be a good deal and there are many good examples of high-quality used cars sold this way," he says. "But give extra scrutiny to anything that doesn't seem right."
Look for certified pre-owned vehicles, which are sold by franchised new-car dealers, because they've been inspected by factory-trained mechanics. Olsen adds that as a rule of thumb, if the deal seems too good to be true, it likely is.
Get more smart money moves – straight to your inbox
Sign up and we'll send you Nerdy articles about the money topics that matter most to you along with other ways to help you get more from your money.