Used Car Prices Are Dropping: What That Means for Car Buyers
Used-car prices took a big drop in December, but buying a car now can still be prohibitive for some buyers.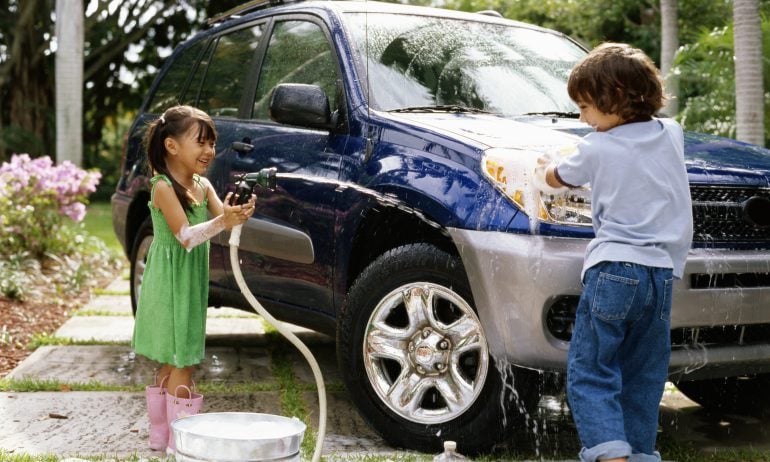 Many or all of the products featured here are from our partners who compensate us. This influences which products we write about and where and how the product appears on a page. However, this does not influence our evaluations. Our opinions are our own. Here is a list of our partners and here's how we make money.
After more than a year of overheated prices, the used-car market cooled by several degrees in December.
The trend brings some relief to car buyers. But inventories have yet to reach pre-pandemic levels, and consumers still miss the buying power they had in 2019.
While experts say this year's used-car market will continue to improve, consumers need to have realistic expectations of what car buying will look like in 2023.
December saw a record drop in used-car prices
According to a January 2023 report by CoPilot, a personalized app for car buying, used-car prices fell in December for the sixth consecutive month, dropping 8.8% since January 2022. To give some perspective, this plunge was the largest annual drop the used-car segment has seen since the last month of the Great Recession in June 2009.
But they've still got a way to go before buyers are in familiar territory — the average used-car price still rang in at 30.1% higher than a normal market price.
The market is experiencing "more of a slow return to normalcy than what you would call traditionally a decline," says Joseph Yoon, consumer insights analyst at Edmunds, an online car guide. "The prices are still very, very, very much elevated."
Interest rates still hamper used-car affordability
One influence on used-car prices has been the Federal Reserve's aggressive interest rate hikes in response to rising inflation.
According to Edmunds, the average interest rate for a used-car loan grew from 8.76% in July to 10.25% in December. As loan rates become more expensive, consumers who finance vehicle purchases will find they're paying more for the total cost of their cars, despite the lower sticker prices.
What this means for car buyers
Consumers planning to buy a used car this year might be relieved to see lower windshield prices but will still find they have to navigate a distended car market. Potential car buyers should anticipate several trends when shopping for a used car this year.
Cheaper prices compared to 2022
As demand for used cars wanes, prices should continue to drop. According to J.P. Morgan Research, prices for used cars could fall as much as 10% to 20% in 2023. If the Fed continues to raise interest rates, vehicle prices will likely keep their downward trend.
But not all car models will drop in price at the same rate. Pickups and compact cars have had the smallest changes in price since January 2022, according to Cox Automotive, an auto data company — while luxury cars and SUVs have had the largest price drops.
Continuation of higher-than-normal ownership cost
As used-car prices drop, tempting potential buyers, the surge in interest rates will mean consumers who need to finance their purchases will likely continue to feel the pressure of the inflated market.
Car buyers who take advantage of the falling prices and finance purchases amid higher interest rates might pay more for a car over the life of a loan. In addition to a higher monthly payment, they could face negative equity later, finding themselves upside-down on their loans.
Fluctuating trade-in values
According to J.D. Power, a data and research firm, trade-in vehicles in December received an average of $786 less in trade-in value than those traded last June. As dealerships expect to earn less on used-car sales, trade-in values will continue to fall compared to the previous year.
Car owners looking to trade in their current models should anticipate lower values than what was offered in the past year.
"It's going to be a significant drop of what you're gonna get from the trade-in value versus if you were looking for a car in September," says Terrance Gandy, the used-car sales manager at Route 44 Toyota in Raynham, Massachusetts.
Increased but relatively low inventory levels
While automakers are working toward pre-pandemic production levels and used vehicles are becoming more affordable, consumer demand is still expected to be high following the vehicle shortage of years past, according to J.D. Power. This could reduce the available inventory of used cars as more car buyers decide to purchase vehicles after waiting out used-car prices, which peaked in September.
"Even if prices do come down," says Yoon, "for the foreseeable future, we're going to be millions of units short on used car inventory."
But that will help some consumers be in a stronger position when bargaining trade-in offers. 
"They have a much better chance of negotiating right now because dealers have to get these [new] cars off their lots," says Gandy. "The ball is kind of in your court if you do have a trade-in because right now these dealers need your car."
Get more smart money moves – straight to your inbox
Sign up and we'll send you Nerdy articles about the money topics that matter most to you along with other ways to help you get more from your money.