It was once known mostly as a state capital and college town packed with burgers, tacos, pizza and a smattering of fine dining. But in recent years, Austin, Texas, has grown immensely in size and sophistication, and in the process, the food scene has exploded.
The entrepreneurial spirit of the city's famous tech scene is partly responsible. This spirit of innovation bled into the food industry, turning the city into a hotspot for pioneers of the food and beverage industry. Still a midlevel city, Austin lacks some of the resources required by growing food businesses, but it offers compelling benefits, including unique accelerator programs and an unusually tight-knit community of fellow foodie entrepreneurs.
Benefits of owning a food business in Austin
Growing city, growing food scene
As Austin's population and popularity skyrocket, restaurants are booming, says Wendy Saari, vice president of marketing and communications at the Texas Restaurant Association.
"The Austin restaurant scene is dynamic and growing," she says. "There's a vibrant food scene, from food trucks to all different types of restaurant concepts. The city gets a lot of national and international press from the South by Southwest and Austin City Limits festivals, and it's really helped drive a lot of the restaurant growth."
Music and entertainment are still Austin's biggest draw, according to the Austin Convention & Visitors Bureau. But the food scene is making strides.  It has "definitely drawn global attention," says the bureau's Shilpa Bakre, and provides music-loving travelers with an added incentive to visit.
Austin has some unique resources that make it a compelling draw for food entrepreneurs. One is the Food Lab, a program at the University of Texas focused on food innovation. Founded by Robyn Metcalfe, a lecturer in several departments and self-proclaimed food futurist, the Food Lab encourages students to partake in food systems research and supports startups through research and other resources. In 2014, the lab launched the Food Challenge Prize, "an early stage business startup competition encouraging innovation" in production, distribution, nutrition and other facets of the global food system.
---
You might also like:
Another critical player in Austin is SKU (formerly Incubation Station), founded almost four years ago as an accelerator that helps scale consumer product goods startups. This has included many food and beverage companies, such as Austin Eastciders, EPIC Bar and Better Bites Bakery.
"One of the intentions when we started SKU was to foster entrepreneurship and work with companies like Whole Foods and organizations in town," says Shari Wynne Ressler, founder and president of SKU. "All the disparate consumer product entrepreneurs in town were looking for a community to join."
Ressler explains that businesses located anywhere can apply to participate, and those that are approved work with SKU in a group for eight to 12 weeks. Participants are mentored by experts, such as Clayton Christopher (founder of Sweet Leaf Tea and Deep Eddy Vodka) and Scott Jensen (CEO of Stubb's Bar-B-Q and Rhythm Superfoods). The program culminates in a formal introduction to the community and investors. "They go off and they grow, and our goal is to give our companies the unfair advantages of all the experience of our mentors," Ressler says. But businesses that graduate from SKU never really leave, she says, since they have a very active alumni group and strong community.
SKU doesn't just connect entrepreneurs with investors; it also leaves them more prepared to raise money. "They'll know more what they're raising money for — they have a clearer idea of how they'll scale and grow their company, and the kind of money and resources they need to do it," Ressler says. She adds that it's important for non-tech companies to have access to this type of mentorship, money and expertise, especially to ensure Austin has a diversified economy.
Strong business environment
According to Michele Skelding, senior vice president of Global Technology and Innovation at the Austin Chamber of Commerce, Austin is the country's fastest growing metropolitan area, with a hot job market and a surge of recent corporate relocations. She says businesses love the city for its young, educated population, livability, culture of innovation and friendliness, affordability compared with other desirable cities, and its low tax burden and cost of business.
The amount of venture capital flowing in is growing. In 2014, there were 162 deals totaling over $1 billion — the highest amount since pre-2000, Skelding says. Although tech companies still receive the majority of funding, the food and beverage sector was the third highest for venture capital investment (8.6%) in Austin in 2014. She says it helps that Whole Foods is headquartered in the city and provides thought leadership for the industry.
The chamber also hosts Innovate Austin, an annual program that comes up with an "A-List of the Hottest Startups." It promotes these local startups to the community and venture capitalists. Several food companies, such as Deep Eddy Vodka and sushi company How Do You Roll, have been included.
Drew Gressett, founder of Hat Creek Burger Company, says Austin's local-shopping ethos is an asset to entrepreneurs like himself. Gressett launched a food trailer in 2008, which grew into three brick-and-mortar restaurants in the Austin area with a fourth on the way. He also runs a retail pickle business in partnership with Strange Land Brewery; the pickles are used in his restaurants' burgers and sold at Whole Foods.
"People who live in Austin love local Austin products," Gressett says. "I think there's a loyalty among people who live in Austin for food startups and food concepts that are founded in Austin. We love to eat local and support local businesses and entrepreneurs."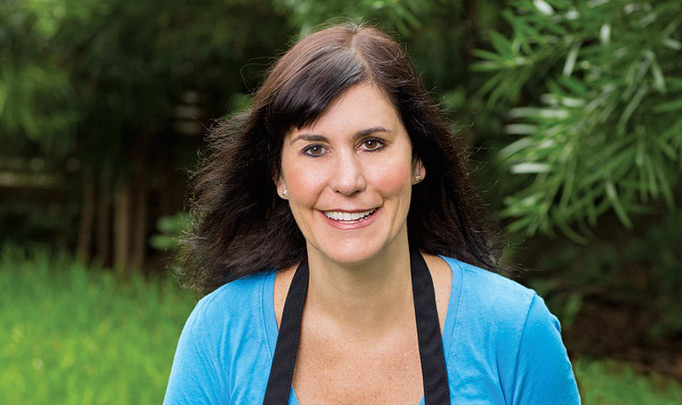 Shauna Martin is the creator of Daily Greens, a juice company she started in Austin after experiencing health benefits from juicing when battling breast cancer. Two and a half years after launching at a farmers market, her products are in over 1,000 stores. "The people in Austin are very rooted to local products and supporting local companies," Martin says. "Austin really nurtures and rewards creativity of any kind, and starting your own business is a really creative endeavor."
In addition to embracing local businesses and homegrown ventures, Austinites are also supportive of new concepts, says Jack Fennell, founder of Boomerang's. He should know; his Australian meat pie restaurant opened in 2006 as a foreign concept to the city. It was a hit, and his pies are now sold in almost 3,000 grocery stores nationwide. Fennell adds that Austin locals are also early adopters of healthful food-buying behaviors.
Supportive entrepreneurial community
Austin food entrepreneurs rave about support they receive from their local brethren.
"I think it's an incredible place to be for this sort of business," says Martha Pincoffs, founder of Hot Dang — a line of minimally processed veggie burgers that got its start at a farmers market and is now sold in hundreds of retail locations nationwide.
Austin is creative and community oriented, she said, "a really supportive food and entrepreneurial community." She has gone on to help create ATX Makers Club, a cadre of consumer packaged goods creators who meet monthly to help one another troubleshoot problems and discover opportunities.
Gressett has had the same communal experience. "Everyone wants to help out and pitch in as much as they can," he says, noting that his peers are quick to help one another by connecting people or making suggestions.
Martin agrees, saying Austin food entrepreneurs are known to have gatherings and happy hours, share information and provide support. "That probably comes a little from Whole Foods being in our backyard," she said. The company's stated mission is to "support the health, well-being and healing" of customers, employees and other business organizations. "But," she adds, "I think Texans are that way by nature."
These relationships aren't just touchy-feely; they can ultimately make a business impact. "Fellow entrepreneurs and others in the business in Austin are extremely willing to offer guidance on avoiding pitfalls, lowering costs and enhancing efficiencies," Fennell says.
Challenges of owning a food business in Austin
Limitations as a midsized city
Despite Austin's massive growth, it still lacks the resources of some other major Texas cities. Martin of Daily Greens says since Austin isn't a "tier one" city yet, she has to do shipping and distribution out of Dallas.
Pincoffs of Hot Dang started production at a "manufacturing incubator" in Boulder, Colorado, to make her product at scale before she tried to find a suitable local manufacturer.
Fennell of Boomerang's has encountered challenges with logistics and storage. "With the increasing requirements for distribution and storage of many growing Austin companies, the city is in need of expanded cold storage facilities," he says. "There are many options in nearby cities such as San Antonio and Dallas, but this comes with additional cost."
Despite these obstacles, however, Fennell firmly believes the pros of running a growing business in Austin far outweigh the cons.
For more information about how to start your business and get funding, visit NerdWallet's Small Business Guide.
Emily Starbuck Crone is a staff writer covering personal finance for NerdWallet. Follow her on Twitter @emstarbuck and on Google+
---
Image at top via Hot Dang; image of Shauna Martin via Daily Greens.