One thing new restaurateurs should always expect is the unexpected — interminable waits for permits, scary surprises behind walls — and if you fail to budget for such expenses, you could go belly up.
There are many reasons restaurants fail, but about 80% of those that fail go under "because they underestimate the capital it takes to start their operations," says David Kincheloe, president of National Restaurant Consultants.
Anahi Angelone owns Corner Social, a New York City restaurant, and is soon launching another eatery, Angel. "This will be restaurant No. 5 that I'm part of opening, and there's absolutely always unexpected expenses," Angelone says. "Always expect to spend a lot more than you thought you would."
Once you've obtained a quote from your general contractor and crunched all the numbers, she advises planning to go at least 10% over budget.
Below, experts reveal frequently overlooked restaurant expenses you should factor into startup costs. Whether you account for them as you build your small business can determine your success or failure.
1. Financial deposits
Chef Trish Tracey is about to open her first restaurant, Myriad, a gastro pub in San Francisco. She's learned it's easy to underestimate the costs of deposits when opening a restaurant.
"There are several types of insurance, and you need to set up your utilities — if you're a brand-new business, there are many people like this that need money upfront," she says. These deposits add up quickly.
2. Design materials
Most restaurateurs start with a certain look in mind, Kincheloe says, but the cost to obtain is often much higher than they think. Unexpected changes can also destroy your budget. "You might choose a certain design, and you're halfway into the project and you realize the material you're expected to use doesn't look nice in real life," Angelone says. This means upgrading to more expensive material.
3. Construction surprises
"When you're building, you never know what you'll find behind a wall," Angelone says. You may discover you need additional electrical work or that equipment planned to go there must go elsewhere. "That little change can cost you $10,000," she says.
When you're building, you never know what you'll find behind a wall.
Tracey says there are almost always physical problems in buildings or sites that aren't seen on walk-throughs. For her restaurant, plumbing equipment looked fine initially, but she later learned it required fixes. Additionally, a roll-up door that looked adequate at inspection turned out to need pricey replacement.
4. Chef requests
If you start building your restaurant on one concept and hire a chef who wants something else, costs can rise, Angelone says. You may plan a traditional menu but the chef wants a farm-to-table approach, so your initial order will be much more expensive, she says.
Angelone says chefs often request costly kitchen equipment — or that equipment be rearranged, which requires electrical work. Say you build a kitchen for one chef who leaves before opening, then a new chef wants more changes. That could cost you tens of thousands, she says.
With experience, restaurateurs learn when something is critical and when it's just a preference, Angelone says. But newbies risk letting the chef run the show and making financial decisions they can't afford.
5. Full cost of food
"People unfamiliar with the restaurant industry underestimate the cost of proteins, and they also underestimate the cost of what it actually takes to put something on the plate," Kincheloe says. For example, if you're serving a hamburger, he says you must consider costs of buns, french fries, ketchup and even napkins.
And though your budget is based on the menu you open with, that menu will change. "Once you open the doors, at least 25% of what you were thinking you'd serve will be changed or tweaked according to what customers want," Angelone says. If new menu items require new equipment, that means more expenses.
---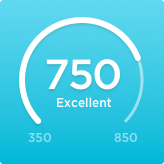 Get Your Free Personal Credit Score Every Week from NerdWallet
Open more doors for financing your business.
Set your goals and track your progress.
Signing up won't affect your score.
---
6. Playing music
Music is a critical element of restaurant ambiance, says Bruce Sandground, a professor at Arizona Culinary Institute in Scottsdale. But as a commercial establishment, you must pay for the rights. "Music licensing is often overlooked, but ASCAP and BMI represent 90% of the songwriters in the music industry," Sandground says.
Annual licensing fees for those services can total $1,000, he says. Failing to obtain licenses can result in fines or lawsuits. Read the National Restaurant Association's music licensing guide for more information.
7. Permits and licenses
Costs of obtaining permits and licenses often take restaurateurs by surprise.
A lot of municipalities are becoming very onerous in their requirements.
"A lot of municipalities are becoming very onerous in their requirements," Kincheloe says. That's not all: "Sometimes getting a permit almost takes as long as actually constructing the restaurant, so they underestimate the fees they'll have to pay to keep that lease current until they can actually begin construction," he says.
8. Training staff
Even savvy entrepreneurs often underestimate the training needed to get a new restaurant up and running, Sandground says. "Your team needs to be expertly trained," he says, and keep in mind that experienced concepts and national franchises often provide training for up to three weeks before opening.
9. Miscellaneous costs
Tracey says most restaurateurs don't set aside enough for miscellaneous expenses, so she recommends doubling what you think you require. "You can't imagine every detail you need, and there are many trips to the store for small things," she says. For example, she's had to make many hardware store runs for Myriad's opening.
When opening a restaurant, remember that even with a budget and experience there will always be costs you don't expect, Tracey says. Keep these expenses in mind to help improve chances you can stick to that budget.
Emily Starbuck Crone is a staff writer at NerdWallet, a personal finance website. Email: [email protected]. Twitter:
@emstarbuck
.

---
Top photo of Corner Social restaurant. Photos via Corner Social and Myriad.