How to Test Your Business Idea
Think your concept has potential? These three questions can help guide your next step.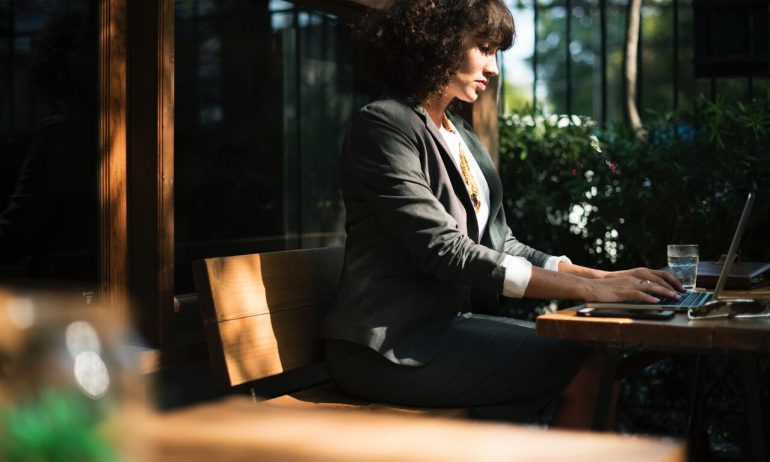 Many or all of the products featured here are from our partners who compensate us. This influences which products we write about and where and how the product appears on a page. However, this does not influence our evaluations. Our opinions are our own. Here is a list of our partners and here's how we make money.
Building a successful business is no sure thing. About half of all new businesses fail within five years, according to the U.S. Bureau of Labor Statistics. But taking certain steps can load the dice in your favor.
"There's no guarantee that you have a shot," says Melissa Bradley, professor of practice at the McDonough School of Business at Georgetown University. "But you'll have a better chance if you have more people believing in you."
The most successful businesses have attracted a tribe of early believers in their product. These businesses have other essential ingredients, too, including early growth and revenue opportunities.
Another key to success is nudging, rather than disrupting, the market, Bradley says. Disruption is expensive and comes with a steep learning curve. "Instead, nudge the market so people will make a change," she says.
Here are three questions that can help you gauge whether you have a business-ready idea.
How strong is market demand?
One of the first requirements of creating a successful business is proof that there is an actual market for your idea. Ignoring that advice can mean early failure. According to a CBInsights postmortem analysis of 101 startups, 42% died because there was no market need for them.
"

There's no guarantee that you have a shot. But you'll have a better chance if you have more people believing in you.

"
Melissa Bradley

,

Professor of practice, Georgetown
That wasn't the fate of Houzz, a home decoration and renovation site. Founders Adi Tatarko and Alon Cohen came up with the idea for their business while remodeling their own home. They found the process frustrating and heard from other homeowners who felt the same way.
Seeing an opportunity, the couple launched their website in 2009 at the kitchen table and operated in self-funded "bootstrap" mode for 18 months. With proof that the idea worked, the couple was able to get early funding from Sequoia Capital. The company now has more than 40 million monthly users in 15 countries.
Bradley suggests following Houzz's lead: Delay approaching venture capital funders until an idea is ready. "If they pick it apart, they'll remember it," she adds. "Micro-investors or angels are more forgiving."
Researching a business idea on Google can also uncover competitors and pinpoint which products are already being successfully offered.
Will people pay for your product?
The ultimate test for a product isn't whether people like it, Bradley says. It's whether they would buy it. The cost must also make sense.
Bradley suggests asking peers and friends whether they would buy your product. Or you can turn to crowdfunding, where people vote for a product with their dollars. Crowdfunding sites such as Kickstarter and Indiegogo have already funded several successful companies.
Take the startup Rumpl. After struggling to find quality bedding, the two founders invented a soft, "high performance" fleece blanket that can be used indoors and outdoors. The company set a goal of $15,000 on Kickstarter and wound up receiving $444,203.
Can your business keep growing?
Many funders want businesses to grow quickly. That means being able to evolve to address different markets — for example, targeting one demographic and then switching to another as the business grows. One business may start out marketing to millennials and then turn to baby boomers.
Consider Uber, which started out mostly targeting millennials with its smartphone app. "Now the ride service is something that can be used in urban areas for people with kids," Bradley says.
Avoid highly competitive niches, she adds. There's less chance of getting significant traction. "Who would start a grocery store, given Amazon's entry into this niche?" she asks.