Thirty-year and 15-year mortgage rates reversed their declines, while 5/1 ARM loan rates dramatically increased, according to a NerdWallet survey of mortgage rates published by national lenders Thursday.
---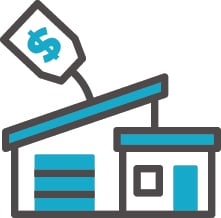 FHA proposes more flexible condo rules
The Federal Housing Administration proposed new regulations this week that will make it easier for condominium developers and homebuyers on the hunt for more affordable housing. FHA is proposing to reinstate single-unit approvals in unapproved condominium developments and to require condo developers to recertify their project status every three years instead of the current shorter term of two years.
FHA is also reconsidering its stances on minimum owner-occupants in approved condo developments. In other words, FHA is trying to be more flexible and responsive to market shifts while ensuring that developers create sustainable, financially sound condo communities.
FHA currently requires that approved condominium developments have a minimum of 50% owner-occupied units. On the surface, this requirement makes sense to ensure a condo community is viable, but it also dramatically limits the potential for marketing these developments and providing affordable housing options for renters. Through this proposed rule, FHA is considering an allowable range of 25% to 75% to be more responsive to shifting market conditions.
Another proposed change: FHA might insure mortgages for selected condo units in developments that are not currently approved, opening up more options for potential buyers using FHA loans.
Homeowners looking to lower their mortgage rate can shop for refinance lenders here.
NerdWallet daily mortgage rates are an average of the published APR with the lowest points for each loan term offered by a sampling of major national lenders. Annual percentage rate quotes reflect an interest rate plus points, fees and other expenses, providing the most accurate view of the costs a borrower might pay.
More from NerdWallet
How to refinance your mortgage
Compare mortgage refinance rates
Find a mortgage broker
Deborah Kearns is a staff writer at NerdWallet, a personal finance website. Email: [email protected]. Twitter: @debbie_kearns.