Thirty-year and 15-year fixed mortgage rates as well as 5/1 ARM rates were unchanged Wednesday, according to a NerdWallet survey of mortgage rates published by national lenders.
Mortgage rates remain in calm waters as the bond market awaits the Federal Reserve's announcement this afternoon regarding short-term interest rates.
---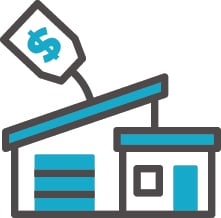 Mortgage rates 'lowest in over 40 years'
Freddie Mac's monthly outlook paints an optimistic picture for the real estate industry through the end of the year. The mortgage giant expects the 30-year fixed mortgage rate to average 3.6% in 2016, "the lowest annual average in over 40 years."
The firm also stands by its earlier prediction that 2016 will be the best year in home sales since 2006.
"In most markets, low mortgage rates have more than offset the rise in house prices, preserving homebuyer affordability for the typical household," Sean Becketti, chief economist for Freddie Mac, said in a news release. "Homeowners are also taking advantage of low rates and house price appreciation that is increasing their home equity. The share of cash-out refinances grew to 41% in the second quarter of 2016, compared to 38% in the first quarter and 15 to 20% during the housing crisis."

Homeowners looking to lower their mortgage rate can shop for refinance lenders here.
NerdWallet daily mortgage rates are an average of the published APR with the lowest points for each loan term offered by a sampling of major national lenders. Annual percentage rate quotes reflect an interest rate plus points, fees and other expenses, providing the most accurate view of the costs a borrower might pay.
More from NerdWallet
Compare online mortgage refinance lenders
Compare mortgage refinance rates
Find a mortgage broker
Hal Bundrick is a staff writer at NerdWallet, a personal finance website. Email: [email protected]. Twitter: @halmbundrick.