You might not expect much more than a listing machine from a website originally built by and for Realtors. But Realtor.com — established by the National Association of Realtors but now owned by Rupert Murdoch's News Corp. — is more than simply a home search portal.
Whatever else the site does on the side, Multiple Listing Service property feeds are what it's really known for. But click deeper and you'll find some surprising capabilities.
Found the perfect home? Now find the best home loan with NerdWallet's mortgage rate tool.
Tapping the rental market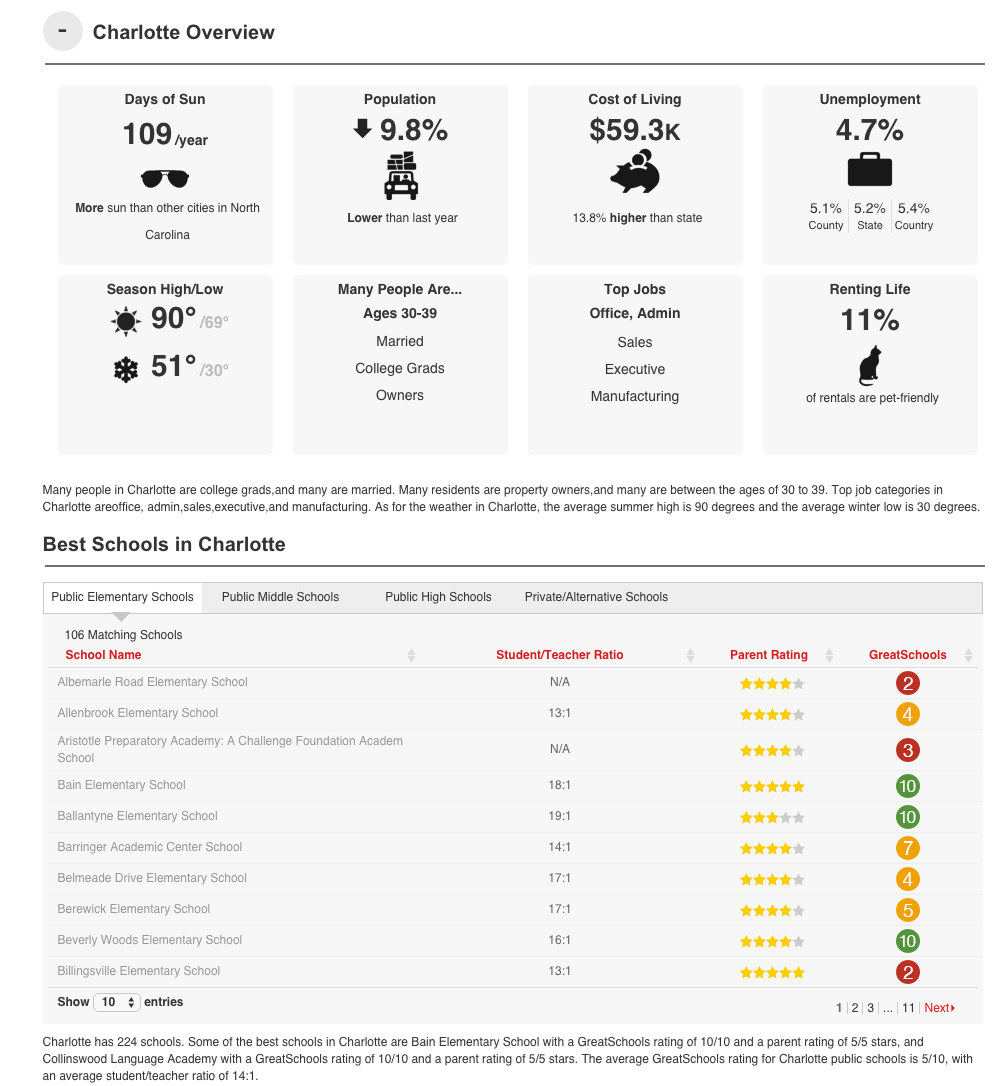 The site, famous for its MLS listings, also provides rich detail on rental properties. The property-for-lease tool includes a lot of the same search filters found on the home-sale listings, including minimum and maximum (rental) price and the number of bedrooms and baths. You can also view all rentals in an area, or narrow it down to apartments, houses or condos.
A pet policy is another handy search feature, though not all rental listings provide their policy. Other popular searches include "cat-friendly" and "single story," so the tool offers quite a few parameters.
Rental listings provide many of the details found in the home-sales section, including photos, school and neighborhood info, and property history.
Tools and calculators
Realtor.com has the usual mortgage rate calculators and home affordability tools that are a staple for such sites, but a "rent versus buy" cost comparison feature is a nice addition.
A particularly interesting widget is an interactive mortgage rate graph that tracks statewide interest rate trends for popular mortgage terms over varying timespans and compares them to the national average.
Local info and news, plus advice of a sort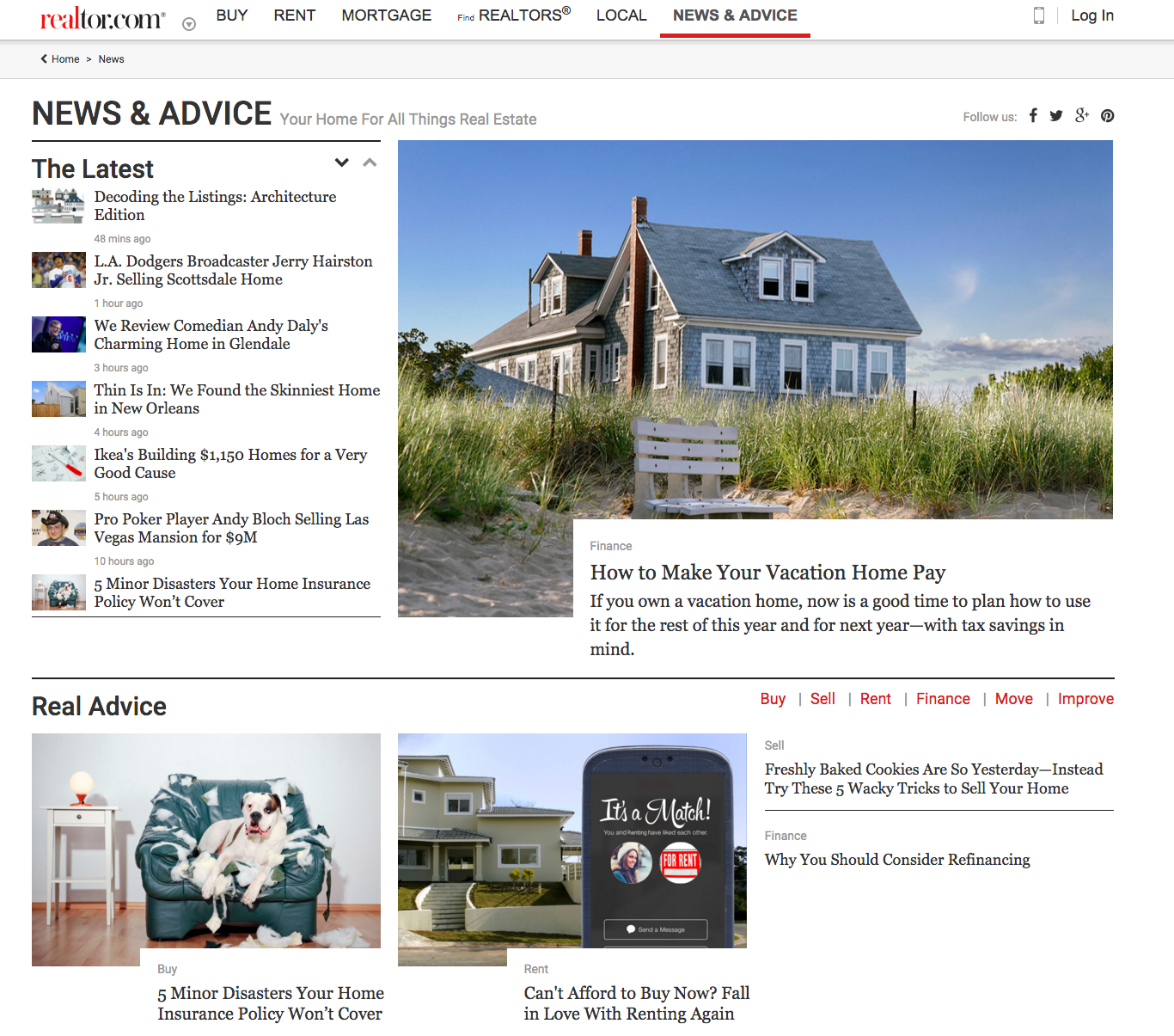 Clicking on the "Local" tab reveals real estate market summaries, school ratings, housing trends and a bunch of other drill-down data. For example, a Rent or Buy gauge for Phoenix indicates it's a "buy" market, with the notation: "Buying is cheaper than renting after 12 years in Phoenix." In this particular case, the information might be more interesting than useful.
The "News and Advice" tab offers "Real Advice," including information such as "5 Minor Disasters Your Home Insurance Policy Won't Cover" and "Freshly Baked Cookies Are So Yesterday — Instead Try These 5 Wacky Tricks to Sell Your Home." Other sections include "The Luxe Life," a celebrity and glam lifestyle feature, and other miscellaneous tidbits, like "We Found the Skinniest Home in New Orleans."
Even though there's an "Advice" dropdown, it's simply a content filter, sorting and featuring articles with a loosely defined consultative slant. That's about as far as the advice service goes.
The bottom line
Realtor.com is nowhere close to offering the value-added data of its competitors, like Zillow (with its outstanding home design feature) or RealtyTrac (known for its extensive foreclosure listings), but that's OK. Realtor.com has some cool features. And anyway, it was built for MLS home listings — and that's what it does best.
More from NerdWallet:
Hal Bundrick is a staff writer at NerdWallet, a personal finance website. Email: [email protected]. Twitter: @halmbundrick