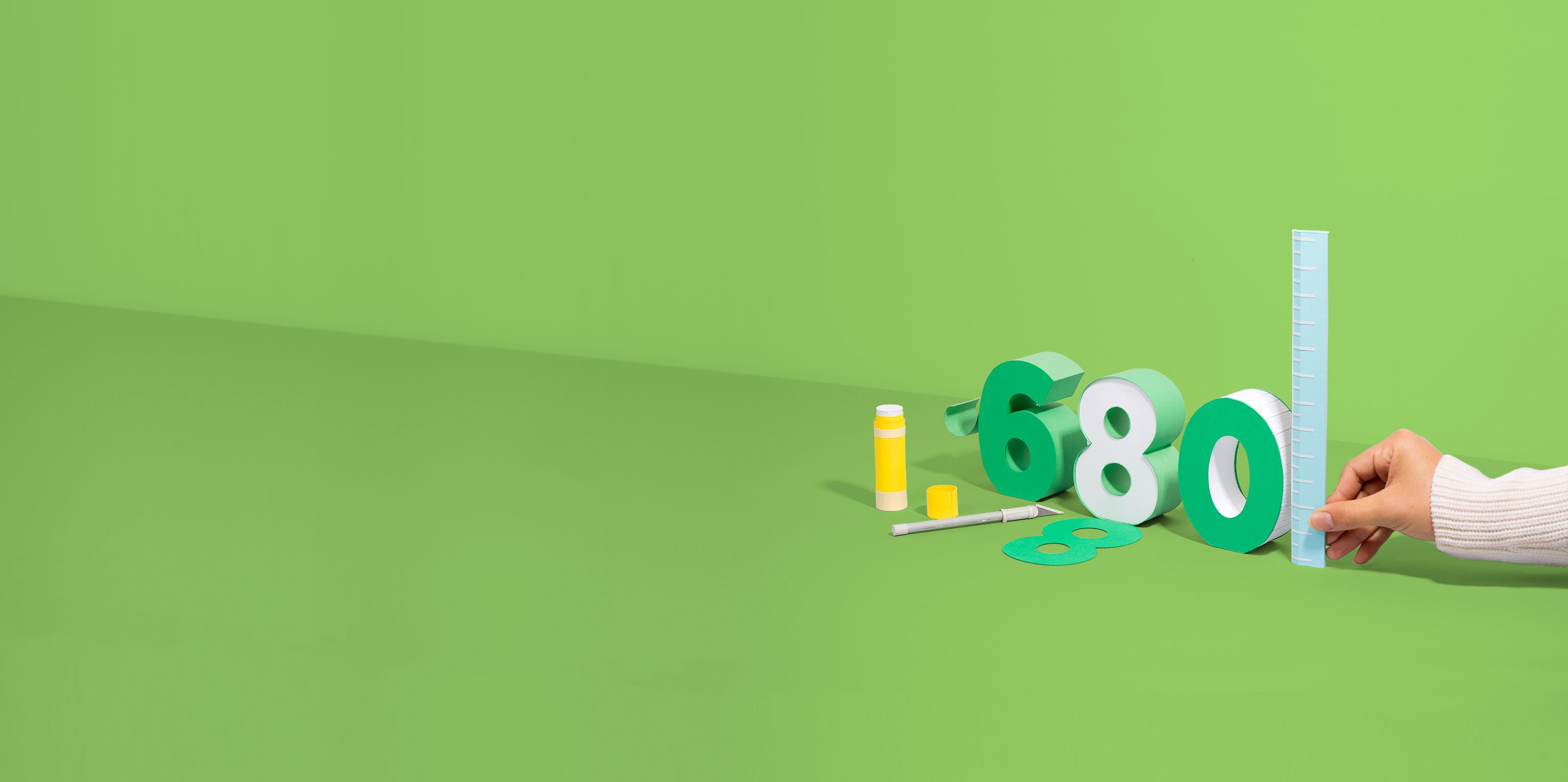 NerdWallet's
Credit Cards for Bad Credit: Best & Worst of 2018
Using the right credit card the right way can be Step 1 in transforming a bad credit score into a good one.
Find the right credit card for you.
Whether you want to pay less interest or earn more rewards, the right card's out there. Just answer a few questions and we'll narrow the search for you.
Get started
Get started
The best credit cards for people with bad credit are secured cards. These cards require a cash security deposit, which will usually be equal to your credit line. Using a secured card regularly and responsibly can help you build credit and qualify for a regular unsecured card. When you close a secured card, or convert it to an unsecured card, the issuer refunds your security deposit. Learn more about secured cards.
In addition to our picks for the best credit cards for bad credit, in this article we've also rounded up some other options that might be worth a look depending on your situation, as well as some cards to avoid
Benefits
Most secured cards typically require you to make a deposit equal to your credit line, and you have to come up with the whole deposit upfront. With the Capital One® Secured Mastercard®, however, you can get a credit limit of $200 for a deposit of $49, $99 or $200, depending on the state of your credit. You can also make your deposit in installments. If you make your first five payments on time, you may be eligible for a higher credit line without depositing additional money.
Drawbacks
Drawbacks
People with severely damaged credit, such as a bankruptcy on their credit report, might not qualify. You must have a checking or savings account.
Bottom line
Bottom line
If your credit is damaged but not necessarily destroyed, the Capital One® Secured Mastercard® is an excellent place to start rebuilding it.
Our pick for
No credit check
Benefits
Unlike most other secured cards, the OpenSky® Secured Visa® Credit Card doesn't require a credit check, so even people with badly damaged credit may be able to qualify. (You'll still need to meet income standards, however.) Also setting this card apart from other secured cards: You don't need a bank account. You can make your deposit and pay your bill by debit card, wire transfer, check or money order.
Drawbacks
Drawbacks
There's no process to upgrade to an unsecured card.
Bottom line
Bottom line
The OpenSky® Secured Visa® Credit Card is a strong option for people struggling to build or rebuild credit, as well as for those without access to traditional banking services.
Our pick for
Rewards and upgrading
Benefits
The Discover it® Secured may be the best credit card available for people with bad credit. Not only does it have an annual fee of $0, but it also gives rewards: 2% cash back on up to $1,000 worth of spending per quarter on restaurants and gas, and 1% on all other spending. Handle your account responsibly for eight months, and Discover will review your account for a possible upgrade to an unsecured card.
Drawbacks
Drawbacks
The initial deposit must be paid with a bank account, so if you don't have access to traditional financial services, you may be out of luck.
Bottom line
Bottom line
The rewards and other features on this secured card for bad credit are better than those on many unsecured cards for good credit.
Our pick for
Low interest and fees
Benefits
The ongoing APR is 13.00% Variable APR. That's roughly half the rate of many popular secured cards — and better than what you can get on many unsecured cards. The annual fee is $0, and there are no balance transfer or cash advance fees. As with most secured cards, you have to make a security deposit equal to your credit limit, but this one doesn't put a cap on how much you can deposit, and therefore how high your limit can be.
Drawbacks
Drawbacks
You must be a member of Digital Federal Credit Union. There are a number of ways to become a member, and most people can do so, but it's still a hoop to jump through.
Bottom line
Bottom line
It's best to pay your credit card bill in full every month, especially when working to build credit, but if you must carry a balance, the Digital Federal Credit Union Visa Platinum Secured Credit Card is less expensive than most other secured cards.
OTHER GOOD OPTIONS
The cards listed above are the best of the best, but they aren't the only good options available. Several other credit cards for bad credit may be worth a look, depending on your situation.
Citi® Secured Mastercard®
The Citi® Secured Mastercard® is a pretty basic secured credit card, but there's nothing wrong with that. The annual fee is $0. The ongoing APR is 24.24% Variable APR. The minimum deposit is $200; the maximum is $2,500. One additional note about this card: It's a better option for people who are new to credit than for those trying to come back from serious credit mistakes. According to Citi's website, a bankruptcy within the past two years will prevent you from qualifying for this card.
FIRST PROGRESS SECURED CREDIT CARDS
First Progress secured credit cards are "designed for customers who may have had credit issues in the past and need to re-build credit or who are just starting out and need to build new credit," according to the issuer. There is no minimum credit score required, and you can qualify even if you have no credit file. You can choose from among three cards, differentiated by their annual fees and interest rates — the lower the APR, the higher the annual fee. First Progress says the same approval standards apply for all three cards. Your security deposit determines your credit line, with a minimum of $200 and a maximum of $2,000. The cards are:
Platinum Elite: The annual fee is $29. The ongoing APR is 19.99% Variable.
Platinum Select: The annual fee is $39. The ongoing APR is 14.99% Variable.
Platinum Prestige: The annual fee is $44. The ongoing APR is 11.99% Variable.
In general, NerdWallet recommends that all credit card holders pay their balance in full each month to avoid paying interest. If you expect to be able to do that, then go with the card with the lowest annual fee. If you expect to carry a balance from month to month, go with a lower APR. One other note: As of April 2018, First Progress Cards were not available to residents of Arkansas, Iowa, New York or Wisconsin.
BankAmericard Secured Credit Card
Two things about the BankAmericard Secured credit card make it stand out. First, it allows for a fairly high credit line: The maximum deposit is $4,900 (minimum $300). This makes it a good option for those who have damaged credit but a lot of money available. Second, if you use your card responsibly for 12 months, Bank of America® will review your account and might return your security deposit while allowing you to continue using the card. The annual fee is $39. The ongoing APR is 21.74% Variable.
Wells Fargo Secured Visa Card
The Wells Fargo Secured Visa Card has been a Nerd favorite for its high potential credit limit — minimum $300, maximum $10,000. Like the BankAmericard Secured credit card, it's a good option for someone with bad credit but a lot of cash available for a security deposit. Wells Fargo says responsible credit use can help you graduate to an unsecured card, although it doesn't set a time frame for upgrading. The annual fee is $25. The ongoing APR is 20.49% Variable.
CREDIT CARDS TO AVOID
Many credit cards that are marketed to people with bad credit are expensive. These cards might not require a security deposit, but they impose an array of steep fees just for the privilege of carrying and using them. These can include application fees, processing fees, activation fees and monthly "maintenance" or "membership" fees, in addition to annual fees.
Add up those fees, and they can easily cost you more over the first couple of years than the deposit on a good secured credit card — and, unlike a security deposit, the fees you pay are money you'll never get back. These cards can even cost more to carry than some of the best rewards credit cards on the market. Their ongoing interest rates tend to be high as well.
NerdWallet recommends you steer clear of products like these:
FIRST PREMIER BANK CREDIT CARD
The fees on the First Premier Bank Credit Card are truly eye-popping. For starters, there's a $95 processing fee before you even get your card. Then there are ongoing fees that depend on your credit limit. For example:
Fees in first year
Fees second year and beyond
Credit limit
Annual
Maintenance
Annual
Maintenance*
$300
$75
$0
$45
$75
$400
$100
$0
$45
$75
$500
$125
$0
$49
$124.80
*Maintenance fees are billed monthly: $6.25 per month = $75 per year; $10.40 per month = $124.80 per year
This convoluted fee structure owes its existence to a provision of federal law. Under the Credit Card Act of 2009, the fees on a credit card in the first year the account is open can't exceed 25% of the credit limit. Processing fees are charged before you open the account, so they don't count against the 25% cap. After the first year, there are no limits, so that's when monthly maintenance fees kick in. As a result, you'll pay between $120 and nearly $175 a year in fees for this card. On top of it all, the APR on this card was 36% as of February 2017 — one of the highest interest rates on any card.
HORIZON GOLD CARD
The banner across the top of this card's website reads: "Bad Credit, No Credit? Low Score? NO PROBLEM." In reality, though, there are multiple problems. The Horizon Gold card advertises an unsecured $500 credit limit, but you might have to read the website carefully to recognize that it's simply a store card that you can use at just one place: the Horizon Outlet online mall. The "membership" fees required to use this card come out to nearly $300 a year, and there's even a one-time $5 "issuance and account validation fee" just to get the card. This card's issuer, Horizon Card Services, offers several other cards, all of which can be used only at the Horizon Outlet. They include the NetFirst Platinum card, the Freedom Gold, the Merit Platinum and the Group One Platinum.
CREDIT ONE CREDIT CARDS
Credit One Bank — not to be confused with Capital One — specializes in credit cards for those with less-than-great credit. Its offerings include the Cash Rewards Visa Card and the Platinum Visa for Rebuilding Credit, as well as the Official NASCAR Visa. The Credit One website is maddeningly vague about what kind of card you'll end up with if you apply. For example, your annual fee could be anywhere from $0 to $75 in the first year and $0 to $99 after that. You may or not get a grace period. You might get rewards on all purchases, or only some, or none. There are also complicated, confusing rules on when your payments will post and when your available credit line is refreshed after making a payment. Our recommendation: Don't bother trying to figure it out, and don't bother applying.
Surge Card
Matrix card
As of February 2017, these cards were charging a $125 annual fee in the first year for a minimum credit line of $500 — 25% of the credit limit, the legal maximum. In the second year, the annual fee drops to $96 — but you start paying $10 a month in maintenance fees, for total fees of $216 a year. The APR, meanwhile, was a whopping 30.49% as of February 2017. The Surge Card and Matrix Card are offered by Continental Finance. That company has several other cards with similarly jaunty names and the same janky terms: the Reflex Card, the Fit Card and the Verve Card.
TOTAL VISA
Like the First Premier Bank Credit Card, the Total Visa starts laying on fees before you even open your account. If you apply and are approved, you must first pay an $89 processing fee to get your card. The annual fee in the first year is $75. In the second year and beyond, the annual fee drops to $48 — but you start paying a monthly processing fee of $6.25, which comes out to $75 a year. Put them together, and the Total Visa card will cost you $164 in the first year and $123 every year thereafter. To top it off, this card's APR as of February 2017 was 29.99%.
INDIGO PLATINUM MASTERCARD
According to the website for this card, the annual fee depends on a cardholder's creditworthiness. It might be $0, it might be $59, or it might be $75 the first year and $99 every year thereafter. Which one will you pay? You have to apply to find out for sure. It's safe to say, though, that people with bad credit are more likely to end up with a $75/$99 fee than a $0 fee. Even $59 is significantly more than you would pay in annual fees on a good secured card. The APR on the Indigo Platinum as of February 2017 was 23.90%. That's high but within the typical range for a credit card for bad credit. You can do worse than this card — but you can also do much better.
MILESTONE GOLD MASTERCARD
The Milestone Gold is offered by Genesis Bankcard Services, the same company that's behind the Indigo Platinum. It, too, has fees that depend on creditworthiness: $35 a year, $59 a year, or $75 in the first year and $99 in subsequent years. Adding a layer of confusion, the first year's fee might be divided between an "account opening fee," which you pay before the account goes live, and an "annual fee," which you pay afterward. This may be a way to avoid running afoul of the 25% rule. The APR is the same as on the Indigo Platinum, and our general assessment is the same: not the worst card, but far from the best.
Methodology
NerdWallet's credit cards team selects the best cards in each category based on overall consumer value. Factors in our evaluation include fees, promotional and ongoing APRs, and sign-up bonuses; for rewards cards, we consider earning and redemption rates, redemption options and redemption difficulty. A single card is eligible to be chosen in multiple categories.
Last updated July 2, 2018.
Paul is the lead credit cards editor at NerdWallet. He has worked at USA Today and the Des Moines Register. Email: paul@nerdwallet.com. Twitter: @paulsoucy.
To recap our selections...
NerdWallet's Credit Cards for Bad Credit: Best & Worst of 2018