Business Property Insurance: What It Is, Which Businesses Need It
You should have commercial property insurance if you own or rent property or have a home-based business.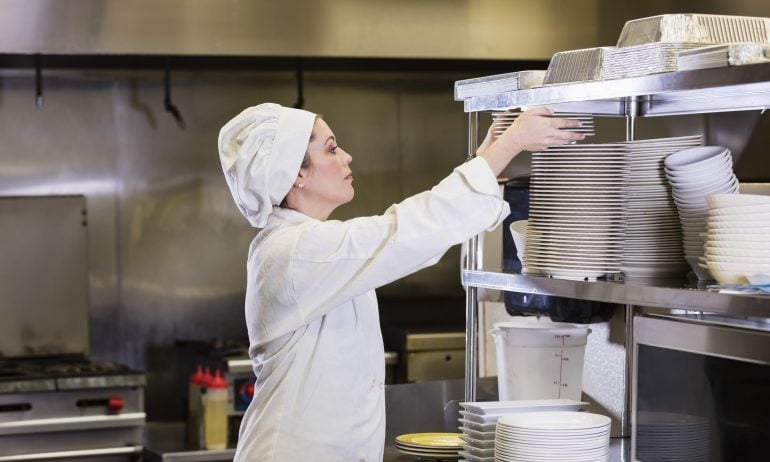 Many or all of the products featured here are from our partners who compensate us. This influences which products we write about and where and how the product appears on a page. However, this does not influence our evaluations. Our opinions are our own. Here is a list of our partners and here's how we make money.
Business property insurance, also known as commercial property insurance, protects a company's properties and on-site physical assets against damage due to certain causes of loss. This type of business insurance can help minimize the financial impact on a business following certain accidents, weather events or other hazards.
Businesses with any physical assets of value should have commercial property insurance. A physical asset of value doesn't have to be a building; it could be expensive computer equipment or other items that would be costly to replace.
Which businesses need property insurance?
If your business has valuable physical assets, it should have commercial property insurance.
Here are some examples of businesses that should consider this type of insurance:
Businesses that operate out of buildings they own.

Businesses that lease or rent space. Depending on the lease agreement, a business owner might be liable in case of a fire or natural disaster. A landlord might require the renter to have business property insurance.

Businesses based from home. While homeowners insurance might cover some expenses, it generally falls short for business owners with more than $2,500 in business equipment.
What does business property insurance cover?
A business property insurance policy generally protects physical assets such as the building itself; business personal property, which includes items like work equipment, furniture, computers and inventory; and others' belongings within the workplace.
The policy's causes of loss forms define which events these assets will be covered against. Here are the three main forms, along with the types of damage they cover:
Riots or civil commotion.

Aircrafts or vehicles crashing into the property.

Glass breakage due to one of the above perils.
Weight of snow, ice or sleet.

Water damage from leaking appliances, but not from sump overflow.
Provides all-around coverage minus causes of loss intentionally excluded in the policy.
There are two types of business property insurance coverage: actual cash value coverage and replacement cost coverage.
Actual cash value insurance covers the cost of replacing the lost or damaged property with something of comparable quality, minus depreciation for age, as well as wear and tear.
Replacement cost coverage, meanwhile, doesn't factor in depreciation and reimburses the business owner for the entire cost of replacing the lost or damaged item.
What does business property insurance exclude?
Burglary: Most policies cover damage due to vandalism, but not all cover loss due to theft. For that, you may need commercial crime insurance.

Flood and earthquake damage: If your business operates in an area at risk of earthquakes or floods, consider buying these insurance policies separately.

Losses in transit: Commercial property insurance typically covers losses on or near the insured company's location, but not losses that occur in transit or off-site. For that, you'll need inland marine insurance.

Loss due to employee dishonesty: Business owners must purchase a separate employee dishonesty policy or fidelity bond to protect against these losses.

Income loss: If a business closes due to damage, it could lose significant income. Business property insurance doesn't cover this, but business income insurance does.
How much does commercial property insurance cost?
The median business property insurance costs $63 per month for plans with a $1,000 deductible and $60,000 policy limit, according to Insureon, a small-business insurance marketplace.
Policy prices are based on a wide variety of factors, including but not limited to:
The value of the building or property: The more a building is worth, the higher the premium.

The value of physical assets associated with the business: A business with few physical assets of value will tend to have a lower monthly premium.

Level of coverage: If a business owner selects a special causes of loss form instead of a basic or broad one, they will probably pay higher premiums.

Actual cash value or replacement cost coverage: Premiums for actual cash value insurance tend to be cheaper because they offer less coverage.

Building construction: Newer buildings built with fire-resistant materials and up-to-date electrical systems will be less expensive to insure than older buildings without these features.

Industry: Manufacturing businesses carry a higher level of risk for property damage than office-based businesses, for example, and will generate a higher premium.

Location: Your rate can depend on your location's crime rates, proximity to a fire station and fire hydrant, and frequency of dangerous weather events.

Security: If the business has a security system, premiums may be lower.
Where do I get business property coverage?
But all major business insurance carriers offer commercial property insurance.
Next if you want to quickly purchase a policy online.

Hiscox, Nationwide or Travelers if you want additional types of commercial property coverage, like equipment breakdown coverage and commercial crime insurance.
Frequently asked questions
What is commercial property insurance?
What does business property insurance cover?
Does my business need commercial property insurance?