Insurance for Wineries: What You Need, How to Get It
Wineries need special coverage to protect against risks like leaks and spoilage.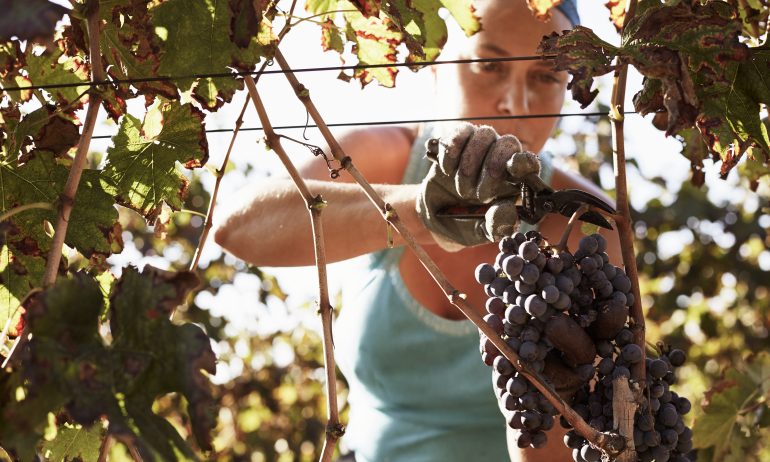 Many or all of the products featured here are from our partners who compensate us. This influences which products we write about and where and how the product appears on a page. However, this does not influence our evaluations. Our opinions are our own. Here is a list of our partners and here's how we make money.
A winery is often several businesses wrapped into one — a farm, a manufacturing facility, a retail store, a bar and even a restaurant. Specialized insurance for wineries can help protect all aspects of your operation, combining standard business insurance policies like general liability and workers' compensation with enhancements to cover issues like leakage, contamination and crop damage.
Who needs winery insurance?
Winery insurance isn't just for wineries. Vintners, cellars, exporters, crush facilities and other wine professionals need specialized coverage to help protect against the unique risks faced in the industry.
What risks does your wine business face?
Here are some examples of potential risks for those in the wine industry:
Winemaking equipment breaks down, stalling production and profits.

A wine bottle sold by your winery explodes in a customer's home, injuring them and damaging their property.

A fermentation tank leaks, sending thousands of dollars of product down the drain.

A neighboring farm sues after insecticide intended for your crops drifts onto its property.

Harvested grapes are damaged in transit to the crushing facility.
What types of insurance do wineries need?
Vineyards, wineries and other businesses in the wine industry may need the following types of business insurance. Exact coverage needs will depend on your business size and operations.
Damage or injuries inflicted on a third party that are caused by your product or occur on your property.

The cost to replace equipment, physical assets and structures damaged due to fire, vandalism or other covered events. Does not cover crops, harvested or otherwise.

(Note: Can be combined with general liability insurance in a business owner's policy.)

Medical bills for employees and/or contractors who suffer a work-related illness or injury. Required in most states if you have at least one employee.

Expenses resulting from an accident while driving a covered company vehicle, including medical expenses, property damage and legal costs.
Wineries and vineyards may also need the following endorsements or add-ons:
Orchard and vineyard property endorsement: Covers damage and loss to vines, harvested grapes and related containers.

Winery property endorsement: Covers spoilage, blending mistakes, packaging errors and other costs related to production and packaging of wine.

Wine leakage and contamination coverage: Covers losses due to accidental leakage from tanks or barrels, as well as contamination from cork taint, oxidation or contact with substances not used in the winemaking process, such as cleaning solutions.

Agricultural drift insurance: Covers legal costs and damage that arise when chemicals intended for your crops harm neighboring crops or animals due to error or nature (such as wind).

Liquor liability insurance: Covers claims of property damage and bodily injury caused by an intoxicated person to whom you served or sold alcohol.
How do you buy winery insurance?
Take these three steps when shopping for winery insurance:
1. Determine your coverage needs
Your business operations will determine the insurance coverage you need. A winery that hosts events will need different coverage from a vineyard with no tasting room. If you're unsure of your needs, talking with an insurance agent who specializes in the wine business can help you figure out coverage types and limits.
2. Compare quotes and coverage limits
Once you settle on the types of insurance you need, shop around and get multiple quotes. You can shop for business insurance through a traditional provider, such as Travelers or Chubb, or work with an insurance broker. Compare coverage limits and read the fine print so you know what is and isn't covered.
What's the best fit for your business?
Answer a few questions and we'll match you with an insurance partner who can help you secure quotes.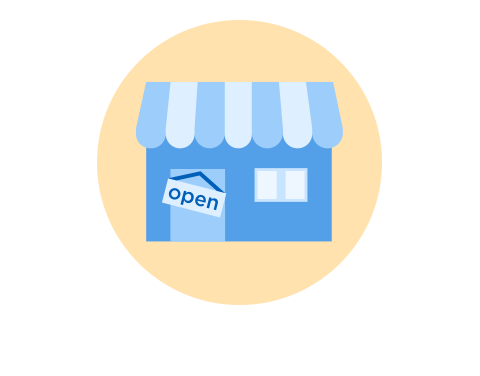 3. Buy coverage, keep it current
Once you lock in your policy, business insurance is pretty hands off — until you need to make a claim. Investigate how to do so and keep relevant details handy so you're not scrambling to find the claims number in the middle of an emergency.
Make a habit of reviewing your policy annually. Shop around for coverage and get fresh quotes to make sure you keep the best rate and prevent outgrowing your insurance coverage.
How much does winery insurance cost?
The price tag of insurance for wineries varies widely. The size of your operation, where production takes place (on-site or off), how vulnerable your operation is to natural disasters (like wildfires) and whether you offer tours or have a tasting room all influence the cost of your winery insurance.
Premiums will also vary from one insurance provider to the next, even for the same coverage types and limits. Be sure to get multiple quotes in order to find the best rate for your winery insurance needs.
Read some of our reviews of popular business insurance companies: