Equipment Breakdown Coverage: Which Businesses Need It, Top Picks
Equipment breakdown coverage protects a business's equipment in the case of sudden or accidental breakdowns.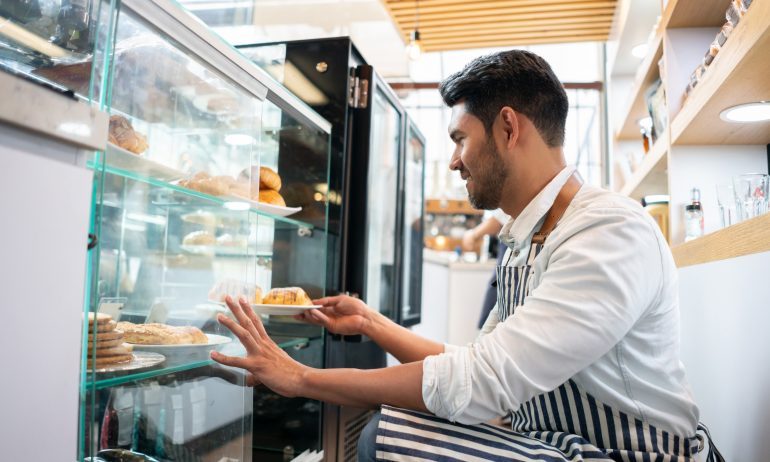 Many or all of the products featured here are from our partners who compensate us. This may influence which products we write about and where and how the product appears on a page. However, this does not influence our evaluations. Our opinions are our own. Here is a list of our partners and here's how we make money.
Equipment breakdown coverage, also known as boiler and machinery insurance or mechanical breakdown insurance, protects businesses against financial losses and expenses related to sudden, accidental and unexpected equipment breakdowns. For businesses that rely on machinery such as computers, manufacturing equipment or refrigerators to generate revenue, this small-business insurance policy save them from a major financial hit.
Many insurers provide equipment breakdown coverage as a standalone policy or as an add-on to a business owner's policy or commercial property insurance policy.
What's the best fit for your business?
Answer a few questions and we'll match you with an insurance partner who can help you secure quotes.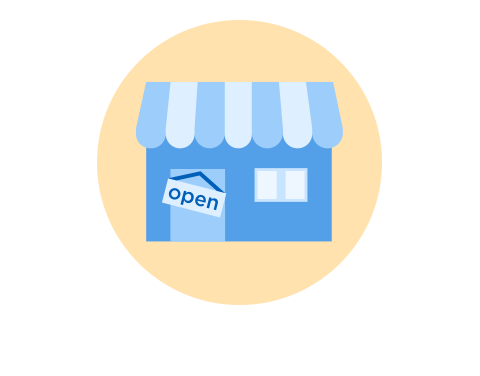 Do I need equipment breakdown coverage?
Any business that relies on equipment to generate revenue should consider purchasing commercial equipment breakdown coverage. Policies typically pay for:
The cost to repair or replace damaged equipment, including time and labor costs.

Other losses resulting from equipment failures.

Expenses incurred while equipment is repaired or restored.
For example, if you run a restaurant and your refrigerator breaks down, the food inside might spoil. As a result, you won't be able to serve certain dishes from the menu and may lose revenue. Equipment breakdown coverage can minimize your losses, covering the costs to replace or repair the refrigerator and the costs to replace your inventory and make up for lost income.
Equipment damage is often not covered by other insurance policies. While business property insurance protects your equipment from outside dangers, such as fires or storms, it doesn't protect against operator error, motor burnout or accidental damage.
Commercial equipment breakdown coverage can protect your business from losses that are experienced as a result of damaged equipment and that are not covered under other policies.
What is covered under equipment breakdown coverage?
Equipment breakdown policies cover accidental or direct damage that commercial property insurance and warranties typically exclude, such as power surges, short circuits and other mechanical or electrical breakdowns.
The details of equipment breakdown coverage can vary based on the policy and provider. Many policies cover the following types of equipment:
Computers and communication equipment: Business phone systems, voicemail systems, fire alarm systems and security systems.

Mechanical and manufacturing equipment: Elevators, motors, engines, water pumps, assembly lines and other specialized production or manufacturing equipment.

Electrical equipment: Transformers, electrical panels and cables.

Central air conditioning and heating systems.

Boilers and high-pressure equipment.
Your commercial equipment breakdown coverage comes into play in the case of:
Other mechanical or accidental breakdowns.
What isn't covered by equipment breakdown coverage?
Like any type of business insurance policy, there are limits to what equipment breakdown insurance will cover. Here are a few examples of what it won't apply to:
Software systems: Computer hardware is covered, but software systems are not. You should purchase cyber liability insurance to protect software.

Ordinary wear and tear: Equipment failures that occur due to the equipment's age or ordinary wear and tear are not covered by equipment breakdown insurance.

Natural disasters: Your commercial property insurance or specialized insurance, such as flood insurance, will cover equipment failures that occur as a result of fires, storms, explosions and other natural disasters.
Most insurance companies link the price of equipment breakdown coverage to the value of the insured equipment. On an annual basis, it can cost $25 to $50 per $50,000 of equipment coverage.
The best way to get a specific price for equipment breakdown coverage is to request a quote from multiple insurance companies. These factors and more will impact the cost of your coverage:
Total value of the insured equipment: The more valuable the insured equipment is, the higher the premiums.

Age and type of insured equipment: Older equipment leads to higher rates.

Deductible: A lower deductible translates to higher premiums.

Selected coverage for repairs and replacements: More coverage comes at an additional cost.
Top equipment breakdown coverage providers
Insurers might sell equipment breakdown insurance as a standalone policy, but most often it's added to a commercial property policy or a BOP.
The Hartford: Best for simple add-on coverage
The Hartford offers equipment breakdown coverage as part of a BOP. Its BOP typically includes general liability insurance, commercial property insurance and business income insurance. On top of equipment breakdown coverage, you can also add endorsements — essentially, insurance add-ons — for data breach coverage or income for off-premises utility services.
Hartford Steam Boiler: Best for businesses with unique equipment risks
HSB is the largest equipment breakdown coverage in North America and specializes in underwriting equipment breakdown coverage, making it a good choice for businesses that might have more unique equipment risks. Businesses that own a lot of alternative energy or electrical equipment, for example, could get more customized coverage through HSB than other providers. It offers stand-alone equipment breakdown coverage and insurance that you can add to an existing commercial property policy or a BOP.
Travelers Insurance: Best for comprehensive equipment coverage
Travelers Insurance stands out with a product called EnergyMax 21, which offers more comprehensive equipment breakdown coverage compared with competitors. If you have irreparable equipment, Travelers will compensate you 125% of its replacement value to help you upgrade to newer technologies. It'll also reimburse you an extra 5% on a covered loss to help you purchase environmentally sustainable alternatives to your current equipment. Travelers also has licensed inspectors on staff to keep your equipment running well.
Nationwide Insurance: Best for customer service
With Nationwide Insurance, you can buy equipment breakdown coverage on its own or add it as an endorsement to a Nationwide BOP. The BOPs are specialized for specific industries, such as retail, office and food service. If you have questions about your policy, Nationwide has a 24-hour customer service phone line.
What's the best fit for your business?
Answer a few questions and we'll match you with an insurance partner who can help you secure quotes.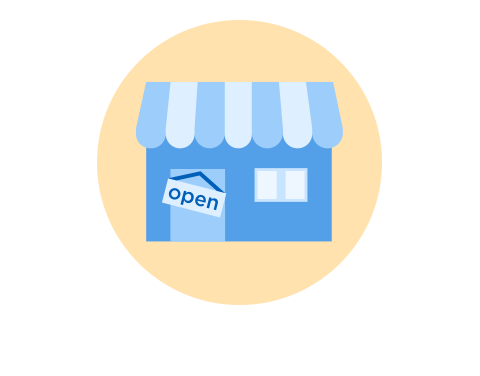 A version of this article was first published on Fundera, a subsidiary of NerdWallet.