GradGuard Review: Tuition Insurance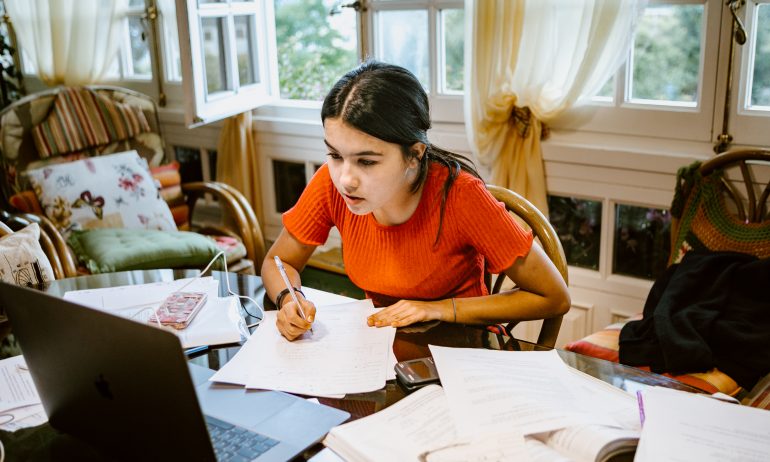 Many or all of the products featured here are from our partners who compensate us. This may influence which products we write about and where and how the product appears on a page. However, this does not influence our evaluations. Our opinions are our own. Here is a list of our partners and here's how we make money.
The bottom line: GradGuard provides tuition insurance for students across the country. It's best for students who are interested in COVID-19 coverage.
Students who haven't started the first day of class at a four-year, nonprofit college in the United States

Typically .5% to 2% of the coverage amount depending on the school

Serious illness or injury, chronic illness, mental health conditions, pre-existing conditions, COVID-19

Unrefunded money for tuition, room and board, fees

$2,500 - $40,000 per term
Provides coverage for withdrawals due to a student getting COVID-19.

Provides coverage for pre-existing conditions.*

Coverage includes 24-hour Student Life Assistance hotline to help arrange emergency travel and medical escorts.
*GradGuard may cover pre-existing conditions so long as the student wasn't experiencing symptoms when the policy was purchased or a doctor recorded that they were fit to begin class.
Does not provide coverage if a student needs to withdraw for family illness and may not cover all sports-related injuries.

Doesn't cover non-health-related reasons for withdrawal, like suspension, parent job loss or school closure.

Covers less than 100% of costs if withdrawal is for a mental health condition.
GradGuard was created in 2008 and provides renters insurance and tuition insurance for college students. It provides extra protection to students who are attending schools with rigid or unclear medical withdrawal and refund policies.
Tuition insurance is worth it only if your school's policies don't provide the level of protection you want and the insurance coverage adequately fills the gaps.
Unlike some tuition insurance providers, GradGuard provides coverage for students at schools in every state and isn't exclusive to private or Ivy League institutions. While you will likely purchase insurance for the full cost of your education, GradGuard will cover the nonrefunded portion of costs for tuition, room and board, and fees.
For example, let's say you get sick in the third week of school and have to withdraw. Your school grants you a 60% refund on your $30,000 tuition and room and board costs. GradGuard will reimburse you for the remaining $12,000 of your expenses.
GradGuard is one of the few tuition insurance companies currently providing coverage for COVID-19. This may change in the future, so make sure to check its most up-to-date policy information before purchasing.
If your school is a GradGuard partner, you can typically purchase tuition insurance as part of your tuition payment process. If your school is not a partner, you may be able to buy a policy directly with GradGuard. In this case, apply at its website or call 888-427-5045. You can buy a policy up to the day before class starts.
GradGuard doesn't require a medical exam to get coverage, but those with pre-existing conditions should get a doctor's note clearing them to start school. This can help support a claim if you need to make one.
If you need to file a claim, call 800-719-5915 to get it started. Allianz manages the claims process for GradGuard tuition insurance. It will send you a claim form that requests information regarding your medical withdrawal date. You will need to get verification from your school to support your claim and get proof of your payments to the school. After you send that information and the claim back to Allianz, it will verify the medical condition and withdrawal recommendation with your doctor. Claims are typically processed within a week.
Current GradGuard policies come through Allianz Global Assistance, while older policies may have been under Liberty Mutual.
More information on the cost of college
Spot your saving opportunities
See your spending breakdown to show your top spending trends and where you can cut back.