Turn Your Next Car Purchase Into a Vacation
If you treat shopping from afar as a "car-cation," it can deliver lasting memories and a car you love.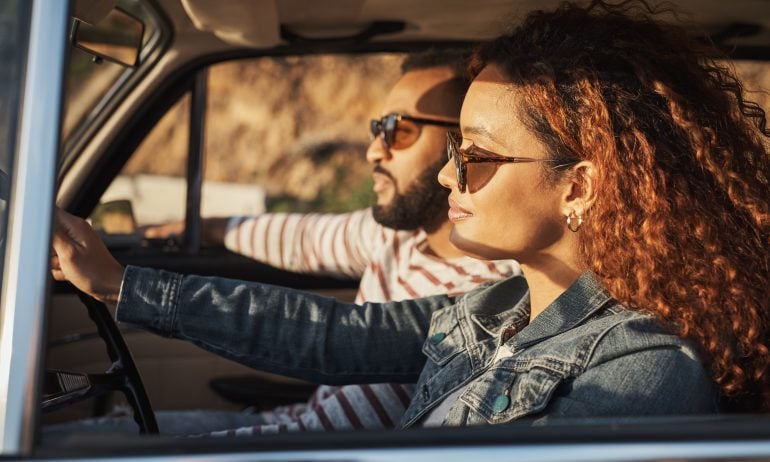 Many or all of the products featured here are from our partners who compensate us. This may influence which products we write about and where and how the product appears on a page. However, this does not influence our evaluations. Our opinions are our own. Here is a list of our partners and here's how we make money.
Car buyers who are willing to think outside the box can find rare and bargain-priced cars by doing a nationwide search and turning the buying process into an exciting road trip.
For example, Mark Holthoff located a rare 1979 Mercedes-Benz 280E in Santa Rosa, California. He flew there with his teenage daughter, and they drove the 400 miles back home to Los Angeles along the rugged Pacific Coast.
"Not only did I bond with my daughter, but I bonded with the car," says Holthoff, editor at Klipnik.com, a community website for used-car enthusiasts.
The cost of cars in different areas can vary sharply, says Julie Blackley, communications manager at iSeeCars, which aggregates used-car listings.
Case in point: iSeeCars data shows that a buyer in Harrisburg, Pennsylvania, could save $4,000 on the price of a year-old Honda Accord in Miami and drive it back home. Used-car prices are low in Miami, Blackley says, and it's a great vacation destination.
Buying a car sight-unseen can be tricky. And when you figure in airfare and hotels, it doesn't always save you money. "A thousand dollars ships a car a long way," Holthoff observes.
But if you treat it as a "car-cation," it can provide lasting memories and a car you love. Here's how to buy that diamond in the rough and get it home safely.
That's it. The drive home is your vacation, and while you may want to explore, you don't want to tempt fate.
"Stick to the beaten path and don't do a lot of hot-rodding," Holthoff advises.
That way, if something does go wrong with your new purchase, you can more easily get help. And keep a pen and pad at hand — by the time you get home, you'll probably have a list of little squeaks and rattles to repair.