Life Insurance for Business Owners
Having coverage can ensure you're able to pay off debts and leave your family protected in case of the unexpected.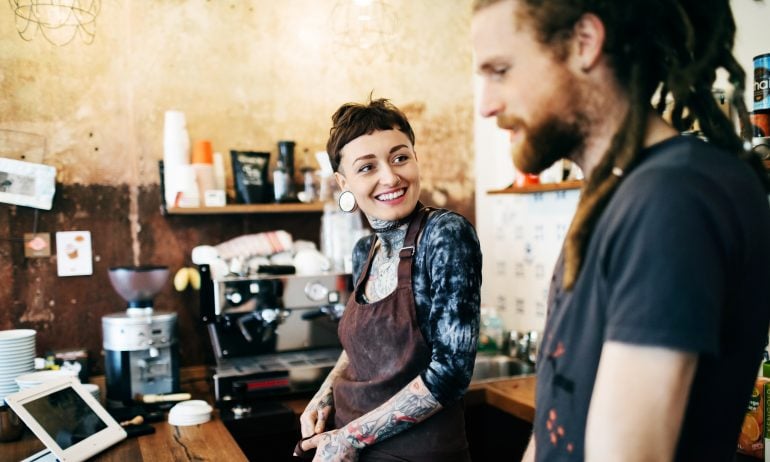 Many or all of the products featured here are from our partners who compensate us. This influences which products we write about and where and how the product appears on a page. However, this does not influence our evaluations. Our opinions are our own. Here is a list of our partners and here's how we make money.
The list of people of counting on you grows as you build a business: family members, business partners and employees.
Life insurance provides a financial safety net for them in the event of your death, removing some of the worry so you can focus on day-to-day issues. Consider coverage as you draw up business plans.
"It's an essential conversation to have and a topic that must be addressed," says Michael Weisman, a financial planner and president of the Wealth Products Group for Enterprise Trust in St. Louis.
The type and amount of life insurance to get will depend on your goals for the policy. Life insurance can serve a variety of needs for a business. Here are some of the reasons to buy:
You need life insurance if anyone depends on your income. In the event of your death, your family could use the life insurance proceeds for household expenses, college education and anything else they needed.
Term life insurance, which provides coverage for a certain number of years, is sufficient for most people.

Choose a term long enough to cover the years people will depend on you financially. Most parents buy a term to last until the kids have graduated from college.
Pay off personal and business debts
Life insurance is critical if you use a house or other personal assets as collateral for a business loan. Imagine a grief-stricken spouse scrambling to pay off the debt to avoid losing the home.
Liquidating the business to pay lenders isn't always an option. The business might not be worth much without the owner at the helm. Or heirs might have to unload it at a discount when forced to sell the business quickly.
A lender might require the borrower to buy life insurance as a condition of the loan. But don't name the bank as the life insurance beneficiary, Weisman says. Instead, request a "collateral assignment" from the life insurance company after the loan is approved. Under a collateral assignment, the insurer will use the life insurance proceeds to pay off the loan and give the remainder to the policy's beneficiary, such as a spouse.

Choose a term life insurance policy that matches the length and amount of the loan.

You can buy a single term life policy to replace income and cover debts or multiple term life policies, such as a 30-year policy to replace income and a 15-year policy to cover a 15-year loan.
Help heirs pay estate taxes
Even if you're cash-poor, your business assets could put you over the federal estate tax limit, which is $5.49 million for a single person or $10.98 million for a married couple in 2017. Your state's estate tax threshold could be lower. A looming tax bill could force your heirs to sell the business in a hurry.
Nathan Mahlik, a State Farm insurance agent in Danville, California, says he saw that scenario play out in Midwest farming communities, where he used to live. When a family had to sell off land to pay estate taxes, others in the area knew they were desperate to sell and made lowball offers.
Life insurance proceeds can help heirs pay the estate taxes. They can keep the business intact or take their time in selling it to get a decent price.
For estate planning, choose permanent life insurance, such as whole or universal life, which provides lifelong coverage. A term life policy isn't appropriate because it could expire before you die.

A permanent life insurance option called a "second-to-die" policy can be a good choice for couples, Mahlik says. This type of insurance pays out when the second person on the policy dies. The policy works because husbands and wives don't owe estate taxes on property inherited from each other. Estate taxes become an issue for the next heirs, such as a couple's adult children.
Equalize inheritances for adult children
Life insurance helps business owners treat their adult children fairly when not all of them are part of a business. A parent, for example, plans to leave the business to the daughter and wants to give an equal inheritance to a son. A life insurance policy can help do that.
Choose a permanent life insurance policy, such as whole or universal life.

Buy enough coverage to fairly compensate the children who aren't inheriting the business.
Find the right life insurance plan for you
Make sure you and your loved ones are covered - compare customized life insurance quotes from our partners.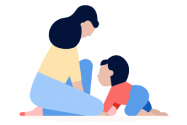 Help fund a buy-sell agreement
A buy-sell agreement is a legally binding contract between business co-owners. The agreement spells out what happens to the ownership interests of a business partner who dies, becomes disabled or leaves the business. Life insurance for business owners is a simple way to provide money for a buyout if one of the partners dies.
Here's how it works: The owners or the business purchase policies insuring each partner. If one dies, the life insurance proceeds are used to buy out that person's share of the business. A funded buy-sell agreement helps avoid disputes and turmoil. Imagine if your partner died tomorrow. Without a buy-sell agreement and a way to fund it, you could end up in business with your partner's spouse or kids.
Choose term life if planning to sell the business in a relatively short period, such as 10 years.

Consider permanent life insurance if you plan to be in the business for the long haul, such as 20 years or more.

Short on cash flow but want permanent coverage? Buy a term life policy that can be converted to permanent life insurance later.
Cover losses from the death of a key employee
Imagine if a hard-to-replace employee suddenly died. No matter how hard everyone else worked to keep things going, the business would probably lose revenue while the team scrambled to regroup.
Life insurance can provide "some working capital to get them through," Weisman says.
For example, Mahlik worked with a small construction business that bought life insurance on its crane operator. If the crane operator dies, the business can use the life insurance money to offset lost revenue while it recruits and trains a replacement for this hard-to-fill position.
Estimate the lost revenue from losing the employee and the cost of finding and training a replacement.

Buy enough term life insurance to cover the costs and replace the revenue.
Permanent life insurance can provide additional compensation to key employees, enticing them to stick around.
Typically a business will buy a permanent life insurance for the employee. Although the business pays the premiums, the employee owns the policy and later can use the cash value to supplement retirement income.
In a "split-dollar" life insurance arrangement, the business and the employee share the costs, death benefit and cash value of the policy.
Work with a life insurance agent experienced with advising business owners about compensation strategies.

Consult with an attorney or tax advisor to set up the arrangement.
Ways life insurance helps business owners & types to buy
| | | |
| --- | --- | --- |
| Protects your family by replacing your income | | |
| Covers personal and business debts | | |
| Provides money for heirs to pay estate taxes | | |
| Equalizes an inheritance if not all children get the business | | |
| Funds a buy-sell agreement | | |
| Provides working capital if a key employee dies | | |
| Provides a perk for valuable employees | | |
Life insurance for business owners fills a variety of needs. Talk to a financial advisor who has experience helping businesses like yours.
Get more smart money moves – straight to your inbox
Sign up and we'll send you Nerdy articles about the money topics that matter most to you along with other ways to help you get more from your money.