AmEx COVID-19 Credit Card Relief, Explained
Here's what American Express is offering, how to ask for it and what to keep in mind about the assistance.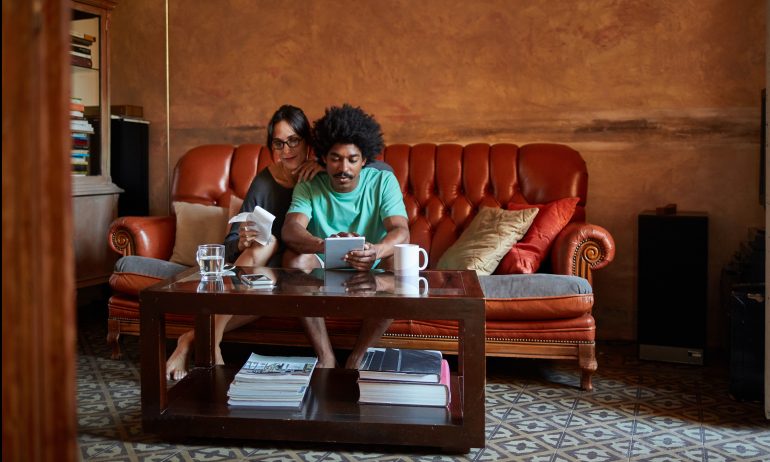 Many or all of the products featured here are from our partners who compensate us. This influences which products we write about and where and how the product appears on a page. However, this does not influence our evaluations. Our opinions are our own. Here is a list of our partners and here's how we make money.
American Express is one of several major issuers offering credit card payment assistance to those affected by the COVID-19 pandemic. Cardholders can get help through the American Express Financial Relief Program, a payment assistance program to which the issuer recently made improvements.
Terms vary by account but include reduced APR, reduced payments and waived late fees and annual fees. To enroll, you have to contact AmEx either by phone or instant message.
Depending on your situation, you might qualify for a short-term or long-term hardship program through AmEx.
The short-term program offers relief for 12 months after enrollment.

The long-term program offers relief for 36 or 60 months after enrollment.
While enrolled in AmEx's program, your minimum monthly payment due will be reduced, and your APR may also be subject to a reduction. Late payment fees and annual fees will be waived. The exact terms will be disclosed at enrollment.
On May 22, 2020, the issuer also announced improvements on the longstanding program.
For short-term programs: Ability to use the card and earn and redeem rewards. Cardholders in the short-term program who are current on their payments will now be able to continue using their card up to a reduced limit and earn and redeem rewards. Previously, participating in the short-term program meant you couldn't continue using your card and couldn't earn or redeem rewards.

For long-term programs: Ability to use the card after completion. Cardholders in the long-term program won't have to reapply for their AmEx cards after successfully completing the program. They'll be able to use their cards afterward, according to AmEx. Previously, this wasn't the case.
Still, you might not have access to certain card benefits and features during the program, according to the issuer. Also, accounts with balances under $100 will be canceled upon enrollment.
Once you contact customer service, it's possible to enroll right away, AmEx confirms to NerdWallet — there's no waiting period.
How COVID-19 is affecting credit card customers
AmEx launched self-enrollment options you can access online. To request relief, go to amex.co/financialrelief and log in to your account. From there, you can review personalized payment plan options, choose a plan and complete enrollment. You can also do this on a mobile device. If you'd prefer to review your options over the phone, call 1-866-703-4169.
Will interest continue to accrue during the program?
Yes, but your APR will be reduced to a rate disclosed upon enrollment in the hardship program.
Will this void my 0% APR period?
No, American Express confirms to NerdWallet.
Will this lower my limit?
Yes. In the short-term program, your limit will be reduced. With the long-term program, you won't be able to make any new purchases — but after successful completion of the plan, American Express notes to NerdWallet, you'll be able to continue using the card.
Will I still be able to make purchases?
It depends on the program.
In the short-term program, you'll be able to continue to make purchases up to a reduced limit.

In the long-term program, you won't be able to use the card for new purchases until you successfully complete the program.
Will this hurt my credit?
Simply participating in the hardship program won't affect your credit score, American Express notes. Assuming you comply with the program rules, AmEx will continue reporting your account as current if it was current prior to enrollment. If it's past due, AmEx says it won't report it as further past due. That's in line with the limited credit protection provided for by the Coronavirus Aid, Relief, and Economic Security Act.
However, your scores could drop when your limit is reduced since that could drive up the percentage of available credit you're using, called your credit utilization ratio. (This is a major factor in your credit scores.)
Your scores could also be negatively impacted if you don't comply with the program terms — for example, don't make payments — or if your account is canceled because of noncompliance. If you're in a long-term payment plan, AmEx will also report that to the bureaus. While it won't affect your score, the information will be visible to other lenders, the issuer notes.
Will my autopay preferences get updated automatically?
Yes. Upon enrollment in a hardship program, your existing autopay arrangements will be canceled and replaced with monthly payments according to the terms of the payment plan, AmEx tells NerdWallet. After the successful completion of the program, you'll have the option to enroll in autopay again.
Will I still get statements?
Yes, AmEx confirms to NerdWallet that cardholders enrolled in the program will continue to get statements.
Whom should I contact for more help?
If you have more questions, contact AmEx's customer service line at 1-866-703-4169. Or log into your account online or in the app to chat with customer service via instant message.
Find the right credit card for you.
Whether you want to pay less interest or earn more rewards, the right card's out there. Just answer a few questions and we'll narrow the search for you.
Get Started
Get more smart money moves – straight to your inbox
Sign up and we'll send you Nerdy articles about the money topics that matter most to you along with other ways to help you get more from your money.